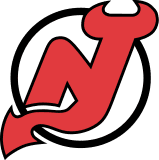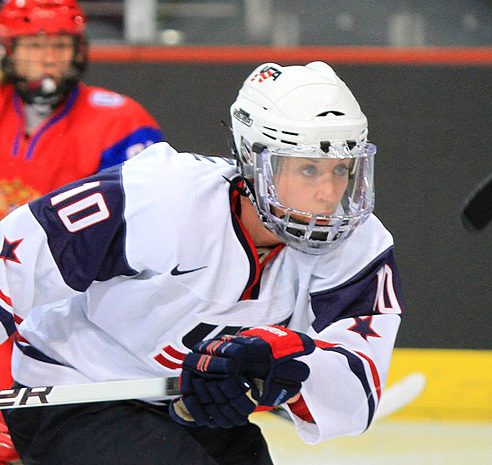 May 19, 2021
The New Jersey Devils today announced that Meghan Duggan has been hired for the newly created role of Manager, Player Development within the club's Hockey Operations Department. The announcement was made by Devils' Executive Vice President/General Manager Tom Fitzgerald.
"We are incredibly excited to announce that Meghan has joined our Player Development Department," said Fitzgerald. "As our group has evolved over the past few years to include as much about off-ice as on-ice for development, we believe Meghan will be perfect for this position. Her successful track record as a teammate, leader, captain and driver of initiatives will be resources to all players in our organization. We look forward to her utilizing her perspective of the game, attention to detail and creative thinking to help our players reach their potential."
Duggan will work closely with Senior Vice President/Assistant General Manager Dan MacKinnon across all levels of the development department's operations, with a specific focus on on-ice and off-ice information. She will coordinate with the Athlete Care group, Development Coaches and Management on the design, improvement and execution of progress plans for all players within the organization. Duggan will be responsible for staff schedules, synthesizing information regarding prospects and AHL/ECHL players while assessing all players through in-person and video scouting. Additionally, she will join the Devils' staff in on-ice development throughout the year.
Duggan, 33, recently retired from professional ice hockey in October of last year and is one of the most successful players in international hockey history. The native of Danvers, MA has won eleven medals (eight gold and three silver) for Team USA in international play. In the Olympic Winter Games, Duggan captured three medals: winning silver in 2010 at Vancouver and 2014 in Sochi (where she served as captain), and triumphantly captured gold in a 2018 rematch with Canada at PyeongChang (where she was once again captain). In eight IIHF Women's World Championships, she was part of seven World Championship squads (2008-09, 2011, 2013, 2015-17) and finished runner up once (2007). Her illustrious career led to her being named to the USA Hockey Board of Directors in 2014 and USA Hockey's Women's Advisory Committee in 2017.
The former forward played collegiately at Wisconsin (WCHA) from 2006-2011 where she won the Patty Kazmaier Award, presented annually to the top women's NCAA ice hockey player in her senior season. Duggan finished her career as the Badgers' all-time leading scorer.
Following her time at Wisconsin, she was drafted eighth overall by the Boston Blades in the 2011 Canadian Women's Hockey League Draft, where she spent four seasons (2011-15) and won two Clarkson Cups (2013 and 2015). She then spent two seasons with the National Women's Hockey League with the Buffalo Beauts (2015-16) and Boston Pride (2016-17).
Duggan has a long track record of improving accessibility, diversity and participation in the game of ice hockey. She was part of the inaugural group that was named to the National Hockey League' s Player Inclusion Committee last season. She has served as a member of the Professional Women's Hockey Players Association (PHWPA) and the Women's Sports Foundation as a Board of Trustees member. Duggan has used her platform throughout her career for mentorship and motivational speaking with a focus on gender equality, diversity & inclusion, leadership, LGBTQ+ advocacy and teamwork.
Meghan currently resides in Stamford, CT, with her wife, former three-time Canadian Olympic Women's Ice Hockey Gold Medalist, Gillian Apps, and their 15-month-old son, George.  
COURTESY NEW JERSEY DEVILS MEDIA RELATIONS