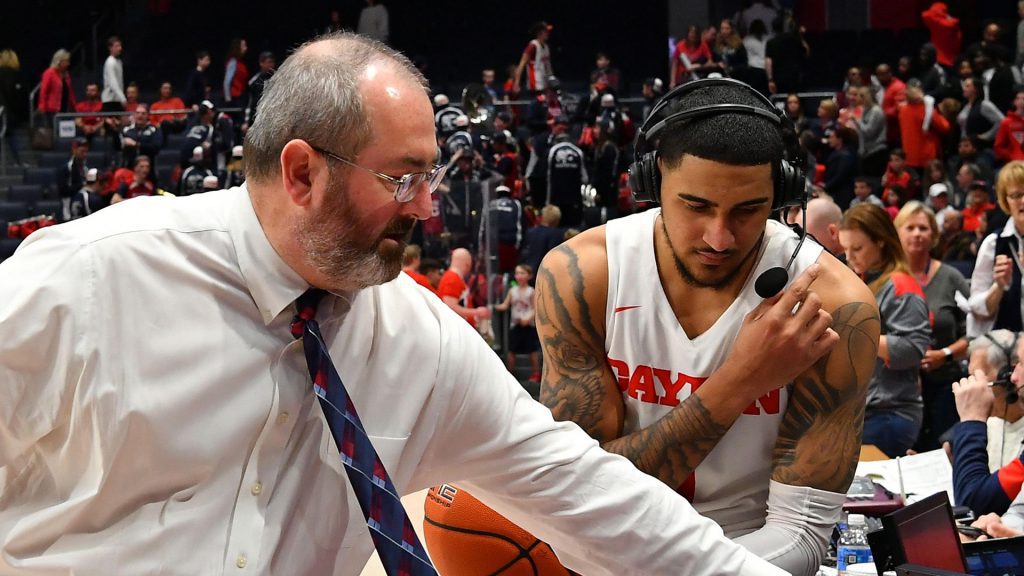 Feb. 24, 2021
DAYTON– University of Dayton's Doug Hauschild has been named the recipient of the 2021 Lester Jordan Award. This award is presented to an individual for exemplary service to the CoSIDA Academic All-America® Program and to the promotion of the ideals of being a student-athlete. The recognition is part of the CollegeSports Information Directors of America (CoSIDA) weeklong announcement of the2021 Special Awards.

Hauschild has been a member of the CoSIDA AcademicAll-America Committee since 1993.

It's the second major CoSIDA honor he has received in twoyears. Last year, Hauschild was inducted into the College Sports InformationDirector (CoSIDA) Hall of Fame.

Serving his alma mater since his graduation in1981, he is the primary athletics communications contact for football and men'sbasketball and also serves as the chair of the Dayton Athletics Hall of Fame committee.

As a game day host, Hauschild has helped raise theprofile of the NCAA Division I Men's Basketball First Four hosting it each yearsince 2011. Hauschild has served as the media coordinator for 102 NCAA Men'sand Women's Basketball Tournament games at UD Arena since 1982. He also waspart of a tournament hosting team at Dayton that made NCAA men's basketballhistory in March 2001 by hosting 10 postseason NCAA and NIT games in eight daysat UD Arena, a feat never before done in college basketball.

He was honored at the 2009 CoSIDA Convention asthat year's Bob Kenworthy Community Service Award winner for his civicinvolvement and volunteerism in the community. Hauschild was presented with theAtlantic 10's Bob Vetrone Award in 2012. It recognizes a member of the mediawhose service, professionalism, and commitment have made a lasting contributionto the student-athletes and institutions of the Atlantic 10 Conference.

CoSIDA's 64th annual convention this June will be virtual, due to pandemicconcerns. In March and April, feature stories on all Special Awards recipientswill be posted on CoSIDA.com and on CoSIDA social channels. May is designatedas CoSIDA (Video) Awards Month when pre-recorded videos with the 2020 and 2021Special Award winners will be showcased month-long (due to two years of virtualconvention programming).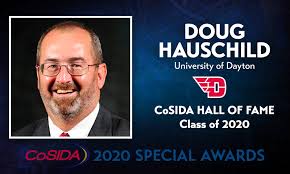 Link to CoSIDA full release: https://cosida.com/news/2021/2/24/2021-special-awards-jessica-poole-chris-mitchell-and-doug-hauschild-to-receive-haverbeck-kenworthy-and-jordan-awards.aspx
COURTESY DAYTON ATHLETIC COMMUNICATIONS