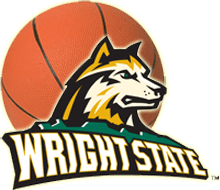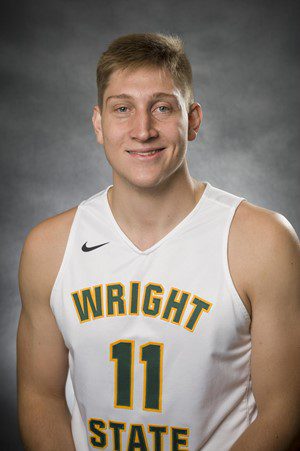 POSITION Center
HEIGHT 6-8
WEIGHT 260
CLASS Redshirt Senior
HOMETOWN Geneva, IL
HIGHSCHOOL Geneva
CURRENTLY 2020-21: NATIONAL ATTENTION
As of Wednesday, Loudon Love enters this weekend's contests ranked fifth in the nation with his 12.0 rebounds/game average, while he is also fifth nationally with his 9.29 defensive rebounds/game mark. Love is ranked No. 15 nationally in total rebounds with 84 total boards through seven games. Love has also recorded four double-doubles so far this season, a mark that is the ninth-most in the country. As of Wednesday, Wright State is No. 5 nationally in team defensive rebounds/game at 32.14 per.  
2019-20: Started and appeared in 26 regular season games, averaging 26.5 minutes per contest along with a team-leading 16.3 points per game average… Pulled down 252 regular season rebounds, a 9.7 rebounds per game average… Recorded a career-high 27 points in early November at Miami (OH)… Grabbed career-high 20 rebounds on the road at Detroit Mercy in early January… Turned in double digit scoring performances in 21 of the 26 regular season games he played in, 17 of which came during Horizon League play, including scoring double figures in the final 15 games of the regular season… Became the 33rd player in Wright State program history to reach the 1,000-career point mark on Nov. 9 and now has 1,387 career collegiate points heading into the postseason. His 872 career rebounds are second all-time in Wright State program history… Named the Horizon League Player of the Year and First Team All-Conference.
2018-19: Appeared in 34 games with 33 starts… Recorded a 15.1 points per game average, which ranked seventh in the Horizon League… His 8.2 rebounds per game average was the third-best in the Horizon… Posted 12 double-doubles and averaged 16.6 points in league-only contests… Scored in double figures in 30 games, including a 26-point game against Youngstown State (2/23)… Had 13 double-digit rebound games, including a 14-rebound night against SMU (11/21)… named to All-Horizon First Team.
2017-18: 14 points and eight rebounds against Murray State…13 rebounds, 12 points, and three steals against Fairfield…12 rebounds, 11 points, two steals at Toledo…16 points and 12 rebounds against Georgia Tech…season-high 25 points and 17 rebounds at Oakland…20 points and a season-high 19 rebounds against Milwaukee…23 points, five rebounds, and five assists at UIC…named to All-League Second Team and Freshman of the Year
2016-17: Redshirt
Notes: Geneva (IL) High School graduate…changed name from Vollbrecht…led the Vikings to a 30-5 record as a junior and a fourth-place finish at the state tournament…as a junior, he averaged 10.8 points and 6.6 rebounds a game with five assists…fourth team all-state as a junior…as a senior, he was injured during the football season and did not play basketball…also played for the AAU team Tri-City Thunder…also competed in track and field…Major: Organizational Leadership.
INFORMATION COURTESY WRIGHT STATE ATHLETIC COMMUNICATIONS