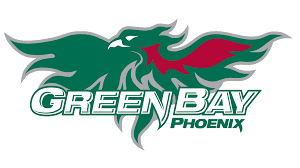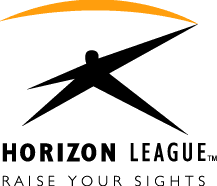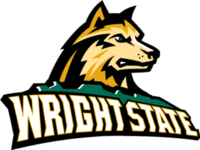 GREEN BAY, Wis. (GreenBayPhoenix.com) — Green Bay is headed to Dayton, Ohio, over the Holiday weekend, as the Phoenix is set to take the court at the Nutter Center for games on Saturday, Sunday with Horizon League Preseason favorite Wright State.
GAME INFORMATION
Saturday at Wright State // December 26, 2020
Nutter Center // Tipoff at 3PM
Watch Live on ESPN3
Sunday at Wright State // December 27, 2020
Nutter Center // Tipoff at 1PM
Watch Live on ESPN3
SCOUTING THE RAIDERS
Wright State enters the weekend on a four-game winning streak and is led by reigning HL Player of the Year, Loudon Love. Love leads the Raiders with averages of 15.6 PPG, 12.2 RPG and recently became the all-time leading rebounder in Wright State men's basketball history.
BEASTS IN THE BACKCOURT
With league officially underway, Green Bay is pleased with the performance of its guards through the first six games. Josh Jefferson and Amari Davis both rank inside the top 10 in scoring, with PJ Pipes also landing in the top 20. Lucas Stieber is coming off the bench and providing quality minutes as well, ranking second in the conference with a 2.9 assist/turnover ratio.

NO TIME FOR TURNOVERS
The Green Bay men's basketball team has really been taking care of the rock recently. The Phoenix surrendered only five turnovers at Marquette, a team which ranks atop the Big East in numerous defensive categories. The last time a team had such few turnovers against the Golden Eagles was on March 7, 2018, when Creighton yielded only four.

WE WANT MOORE
Toledo transfer Donavan Moore is now immediately eligible after the NCAA Division I Council voted Wednesday to grant a blanket waiver allowing all Division-I transfers to play immediately this year.
ANSONG ANNOUNCEMENT
Green Bay men's basketball forward Emmanuel Ansong had his NCAA waiver request officially granted on Tuesday, receiving immediate eligibility to play this season for the Phoenix. Ansong didn't technically qualify for the blanket waiver the NCAA Division I council approved recently, as he transferred from a Division II institution with the waiver only applying to those who transferred from a NCAA Division I institution to another. Ansong is eligible to play as soon as this weekend at Wright State under head coach Will Ryan, who coached Ansong at Wheeling last season.

FINDING HIS RANGE
It may come as a shock considering Amari Davis was the HL Freshman of the Year and broke the program's freshman scoring record set by Hall of Famer Tony Bennet in 1989, but he sank his first career three-pointer in the second half of GB's matchup at #4 Wisconsin this season. Davis has since added shots from deep to his repertoire, finishing 7-of-9 from beyond the arc this past weekend vs Milwaukee.

THOMPSON PLAYING TOUGH
Freshman Terrance Thompson set a new career high with five rebounds in Saturday's matchup against Milwaukee and tied it the following day. He also finished only two points of his career high (8pts vs Eastern Illinois) on Saturday against the Panthers.

BATTLES WITH B1G PROGRAMS
The Green Bay men's basketball hasn't shied away from tough competition to open the season, taking the floor against back-to-back opponents from the big ten. One of those matchups included the #4 ranked Wisconsin Badgers. The Phoenix also took the hardwood against Marquette after their upset over the Badgers, battling the Golden Eagles to the end before falling 82-68.

OUR REIGNING ROOKIE
Sophomore Amari Davis was named the Horizon League freshman of the year last season and earned an all-league third-team nod. In result, Davis was named to the preseason all-league first team and will look to build upon last year's success.

JEFFERSON FINDING HIS STRIDE
Redshirt Senior Josh Jefferson saw in-game action at Minnesota for the first time in 628 days. Although it seems like the guard hasn't missed a step, securing double-figure scoring in all six of Green Bay's games this season. Jefferson is coming off a career-high 21-point performance against Milwaukee and is tied for the team lead in scoring with 15.3 PPG.

RYAN'S FIRST RECRUITING CLASS
Head coach Will Ryan completed his first recruiting class at the helm of the Green Bay basketball program in early November, as three in-state standouts inked national letters of intent to play for the Phoenix during the signing period. Kamari McGee (Racine, Wis.), Brayden Dailey (Cuba City, Wis.) and Cade Meyer (Monroe, Wis.) will all join the roster next season. McGee, Meyer and Dailey are widely considered three of the top-10 players from Wisconsin in the 2021 class.

DAVIS' DOMINANT FRESHMAN CAMPAIGN
Not only did Amari Davis cement his name in the Phoenix record books, he also left his mark from a league-wide standpoint when he accumulated 10 HL freshman of the week honors, breaking Dikembe Dixson's record of eight set in 2015-16.

CLAPPIN' FOR CLAFLIN
Freshman Ryan Claflin played valuable minutes in Green Bay's double-overtime matchup with Eastern Illinois, adding a career-high 10 points on a near-perfect 4-of-5 effort from the field which included two triples.

WELCOMING WILL RYAN
Head coach Will Ryan joins the Phoenix after a year at Wheeling University where he improved the Cardinal's record from 9-21 to 14-13.

FRESH PHOENIX FACES
Green Bay welcomes a total of 11 new members to the squad in 2020-21 and returns only two players with in-game experience from last season. The Phoenix has eight freshmen on the roster.

JEFFERSON JUMPING IN
Josh Jefferson, a transfer from Illinois State in 2019-20, is eligible for the 2020-21 season after sitting out last year due to NCAA division I transfer rules. Jefferson averaged 8.7 PPG with the Redbirds and buried 41 triples in 21 games.

RETURNING MINUTES
Green Bay returns two starters from last season, senior PJ Pipes and sophomore Amari Davis, who also happen to be the only players returning to the roster who donned the green and white for the Phoenix. Pipes averaged 27.1 MPG and Davis logged 28.6 MPG, totaling 55.7 of the possible 200 minutes. That's 28% of the team's minutes from last season.

RYAN'S RECORD ON STAFF
Will Ryan joined his father's staff at Wisconsin in 2002 and has made stops at North Dakota State (2007-14), Ohio (2014-19) and Wheeling (2019-20) before taking the helm at Green Bay. His record on staff at previous stops is an impressive 352-221.

Overall Record before GB: 352-221
Wisconsin: 123-42
North Dakota State: 134-84
Ohio: 81-77
Wheeling: 14-13

KRASHING THE KRESS
Since the inception of the Kress Events Center in November 2007, the men's basketball program has taken the floor in official game action 19 times. The Phoenix owns a 12-7 record in those contests, with 10 of those victories spanning over the last two seasons.

PRESEASON #HLMBB POLL
Pl. School (1st-place) – Votes
1. Wright State (37) – 517
2. Youngstown State (3) – 423
3. Northern Kentucky (4) – 413
4. Robert Morris – 345
5. UIC – 312
6. Oakland – 288
7. Cleveland State – 283
8. Green Bay – 253
9. Detroit Mercy – 185
10. Milwaukee – 172
11. Purdue Fort Wayne – 127
12. IUPUI – 114

###

For the latest and most up-to-date information on Green Bay Athletics and Green Bay Men's Basketball, please visit GreenBayPhoenix.com.
Follow us on Twitter: @GBPhoenix and @GBPhoenixMBB
Like Green Bay Phoenix Athletics and Green Bay Phoenix Men's Basketball on Facebook.
—GreenBayPhoenix.com—
COURTESY GREEN BAY ATHLETIC COMMUNICATIONS