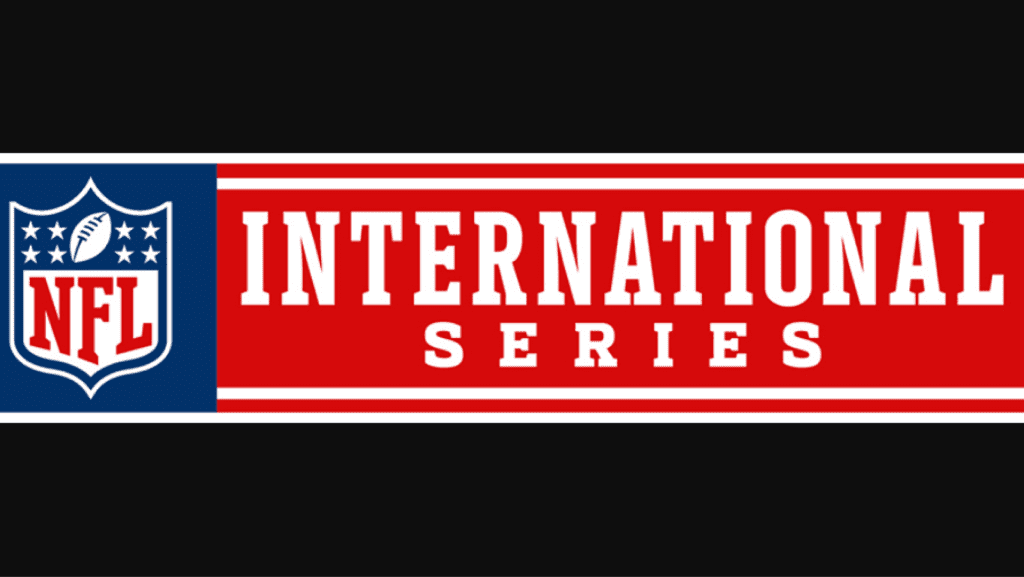 Arizona Cardinals and San Francisco 49ers Face off in a Rematch of the Inaugural Mexico Game

Regional Mexican Sensation, Grupo Firme, to take Stage for Unforgettable Halftime Performance

Mexican-American Pro Football Hall of Famer Anthony Muñoz to Serve as Ambassador

NFL MX "Orígenes" Collection Features a Curated Selection of Local Designers
Elevating the Fashion Conversation

NEW YORK, NY November 15, 2022 – The National Football League's 2022 International Series ends its run in Mexico featuring a divisional matchup between the Arizona Cardinals and San Francisco 49ers. The NFL returns to Mexico for the first time since 2019, with kickoff slated for Monday, November 21 at 8:15 p.m. ET at Mexico City's Estadio Azteca.

The NFL's return to Mexico, in continuation of the league's Por La Cultura (For the Culture) campaign, will feature a week-long celebration of cross-border pride and the nexus of Mexican culture and football. The event will feature activations focused on art, fashion, music, youth football and more. In addition, the NFL will be launching an NFL MX "Orígenes" collection highlighting three local designers. Events throughout Mexico City will culminate in the anticipated NFC West Divisional contest between the Cardinals and 49ers, a rematch of the 2005 meeting at Estadio Azteca, which was the NFL's first regular season matchup outside the United States and drew a then-record crowd of 103,467, the eighth largest in NFL history.
"We're thrilled to return to Mexico for the first time since 2019, and are pulling out all the stops to ensure the fan experience is second to none," said Marissa Solis, NFL SVP Global Brand and Consumer Marketing. "It's fitting that our final International Series game this season brings us back to the place where it all began…featuring a rematch of the first Mexico Game back in 2005. As a Mexican-American, pride in my culture and community form a large part of my character, and the slate of activations, tournaments, musical performances and fashion efforts truly reflect the cross-border pride among our most loyal Latino fans."
The Mexico game is the fifth and final contest in the 2022 International Series, which included three games in London and, for the first time ever, a game in Munich, Germany.
Headlining this year's efforts in Mexico will be Pro Football Hall of Famer, Anthony Muñoz, serving as an ambassador for the league in Mexico City. The Mexican-American Muñoz is widely considered to be one of the greatest offensive linemen in NFL history after earning 11 All-Pro selections over an illustrious 13-year career that culminated with his induction into the Pro Football Hall of Fame in 1998. The legendary former Cincinnati Bengal will lead a Play 60 Character Camp for local Mexican youth between the ages of 10 and 14, help open formal play of the NFL's Tochito National Flag Football Tournament, and appear at other events throughout the week including the Monday Night Football matchup between the 49ers and Cardinals.

GRUPO FIRME TO PERFORM AT HALFTIME; SOFIA REYES AND LA MARISOUL TO TAKE PART IN PREGAME FESTIVITIES
Latin Grammy award-winning regional Mexican band, Grupo Firme, will bring their beloved music to Estadio Azteca, performing during halftime. Known for hits like "Yo Ya No Vuelvo Contigo," "Ya Supérame," and "El Tóxico," Grupo Firme's performance rounds out a series of Latin music stars that will be present in Mexico, including Latin superstar, Sofia Reyes, performing the Mexican national anthem alongside La Marisoul, lead singer of Mexican-American band, La Santa Cecilia, who will sing The Star-Spangled Banner prior to the game.
Grupo Firme is the latest in a series of gifted Latino artists performing at NFL games in 2022. On the heels of a memorable NFL Kickoff performance by J Balvin and Trueno, and with fans and clubs more excited and eager than ever to connect in dynamic ways, the NFL launched the "Por La Cultura" Music Series including experiences featuring celebrity musical talent Piso 21, Dímelo Flow, Carmen DeLeon, DJ Camilo and DJ Livia, among others.
Also launching soon in partnership with award-winning production powerhouse, NEON16, is the first-ever Por La Cultura Mixtape: Volume 1. The compilation, headlined by chart-topping artists, Will.I.Am, Anthony Ramos, El Alfa, Yandel, Snow Tha Product and others, and flanked by leading producers Albert Hype, Jodosky and Chael, features exclusive tracks that capture the excitement and essence of Latino culture while celebrating the sounds of the game in new and modern ways.

"EL JUEGO" TV SPOT PROMOTES MEXICO GAME
Marking the league's return to Mexico, the NFL released a new spot titled, "El Juego." Narrated by Mexican world champion flag football star Rebeca Landa, the spot was developed by Cinema Giants – led by director Jessy Terrero and creative consultant Lemon Andersen – and highlights the love of American football evident throughout Mexico.

NFL "ORÍGENES" COLLECTION SPOTLIGHTS MEXICAN DESIGNERS
Continuing efforts to highlight and elevate local talent in fashion launched during Super Bowl LVI in Los Angeles earlier this year, the NFL MX "Orígenes" collection features three designers Kuxol Pok', Machina and ¡Ay Güey!. The Mexico-focused collection conveys the passion of football with local origins, representing and showcasing the roots of emerging creators and celebrating the positive impact they make in their communities.
Kuxol Pok' is the brainchild of Alberto López Gómez, the first Mexican 'Tzotzil' indigenous designer whose creations have been featured at New York Fashion Week. After five years of dedicating himself to knitting, López Gómez launched his own brand, "Kuxul Pok'" and is the founder of a network of 150 artisans and weavers. Together, they have created a whole line of artisan presses and work to exalt the traditional fabrics and brocades of their municipality in the state of Chiapas, MX.
Machina is an advanced smart clothing brand launched in 2011 with locations in Mexico City, San Francisco, CA and Taipei. Founded on the belief that fashion technology must be functional, intuitive and aesthetic to enhance our lives, Machina developed their own testing processes that begin by thoroughly understanding the use cases for technology in many forms, combining it with a deep understanding of the fashion industry.
¡Ay Güey! was created in 2007 by Miguel Angel Rodriguez. The concept seeks to highlight the positive qualities of Mexican culture and identity through fashion for young audiences. ¡Ay Güey!'s website is recognized for having a unique design related to Mexican folklore and for having complete, real and detailed product information.
Designs developed exclusively for NFL MX "Orígenes" will be on display and available for purchase at Estadio Azteca on gameday.

TOCHITO NATIONAL TOURNAMENT WILL DECIDE MEXICO'S TOP 12U FLAG FOOTBALL TEAM
The NFL will host the Tochito flag football national tournament on Sunday, November 20 at Universidad Anahuac Mexico Norte. Twelve co-ed 12U teams from across Mexico will compete for the right to call themselves national champions and earn a trip to participate in the International tournament taking place around the NFL Pro Bowl in 2023.
Tochito is a national flag football program executed and operated by the NFL Mexico office since 2000. The Tochito program is promoted in conjunction with Mexico's National Sports Commission, the Institute of Sports and the Ministry of Education. Tochito promotes values such as gender equality, teamwork, discipline, sportsmanship, respect, and leadership, among others.
Additional football activations include a Play Football Coaching Clinic as well as a Youth Football Clinic in Mexico City at ITESM Campus Ciudad de México on Saturday, November 19th. Coaches will be taught the NFL Way to Play core philosophy through a series of teachings from NFL Legends and Coaches. Local youth will also participate in fundamental football skills & drills sessions focusing on developing local youth athletes to further promote the international growth of football participation.
COURTESY NFLmedia.com