FOR IMMEDIATE RELEASE
FRIDAY'S RESULTS
Home Team in Caps
BUFFALO 4, Philadelphia 2
FLORIDA 4, Minnesota 2
Montreal 3, CALGARY 2
ARIZONA 3, Washington 2 (OT)
ROOKIES FISCHER, KELLER RALLY COYOTES FOR OT WIN
Christian Fischer tied the game with 1:01 left in regulation and Clayton Keller (1-1—2) notched his first career overtime goal to help the Coyotessnap a seven-game skid (0-6-1).
* Fischer's goal marked the 49th time this season that a team scored a tying goal in the final five minutes of regulation, and the fourth such instance in the past two nights after the Ducks (Rickard Rakell at 18:45; 5-4 OT W), Oilers (Connor McDavid at 16:19, 3-2 W) and Blue Jackets (Artemi Panarin at 16:14; 3-2 SO L) each did so on Thursday.
* Keller scored his 13th goal of the season to move into sole possession of second place among rookies; he also ranks third among rookies with 28 points, behind Canucks forward Brock Boeser (19-14—33) and Islanders forward Mathew Barzal (9-23—32).
* This marks the fourth consecutive season that a Coyotes rookie has scored at least 13 goals, with a total of six players achieving the feat in that span – compared to the previous 20 seasons combined when only three Coyotes/Jets rookies hit the mark.
* ICYMI: Before the game, the Coyotes shared a photo of Keller at age 12, posing alongside Capitals forward Alex Ovechkin. Keller has scored in both meetings against Ovechkin (also Nov. 6).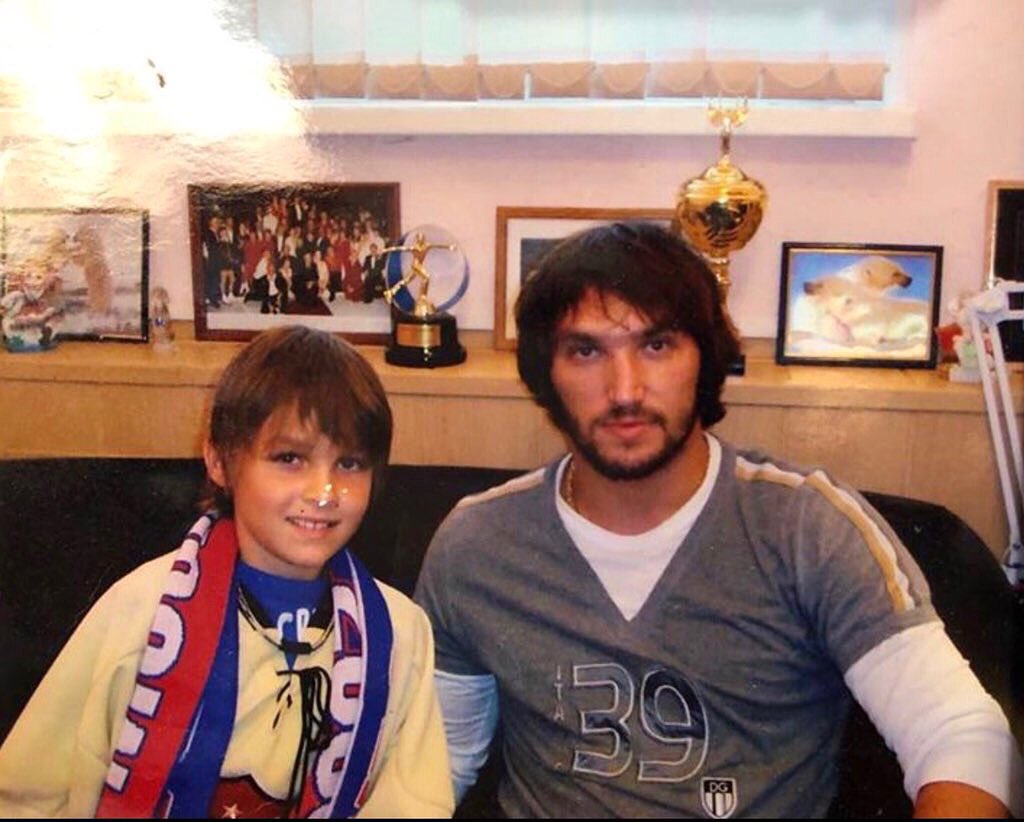 ATLANTIC DIVISION CLUBS SECURE VICTORIES
The Canadiens (16-15-4, 36 points), Panthers (14-16-5, 33 points) and Sabres (9-19-7, 25 points) all survived tightly-contested matchups to collect victories:
* Carey Price made 21 saves to help the Canadiens withstand a late Flames rally and improve to 6-3-1 in their last 10 games.
* Jonathan Huberdeau scored twice in the third period as the Panthers overcame a pair of one-goal deficits to earn their second straight victory. Vincent Trocheck, who led the Panthers in scoring last season, netted Florida's first goal of the contest and has collected 4-8—12 in his last 10 games.
* Jack Eichel (2-0—2), Ryan O'Reilly (1-1—2) and Evander Kane (1-1—2) each collected two points during a six-goal third period to help the Sabres snap a three-game skid (0-2-1). Philadelphia's Jakub Voracek assisted on both Flyers goals to take over the League lead with 36 assists; he has collected 1-13—14 in his last nine contests to move into fifth place in NHL scoring (8-36—44).
CULLEN SKATES IN 1,400TH CAREER GAME
Wild forward Matt Cullen became the 38th player in NHL history to skate in 1,400 career regular-season games. Cullen has spent time with eight different NHL clubs – ANA (427 GP), CAR (266), MIN (227), PIT (154), NSH (139), FLA (86), NYR (80) and OTT (21) – en route to becoming the fourth active player to reach the milestone.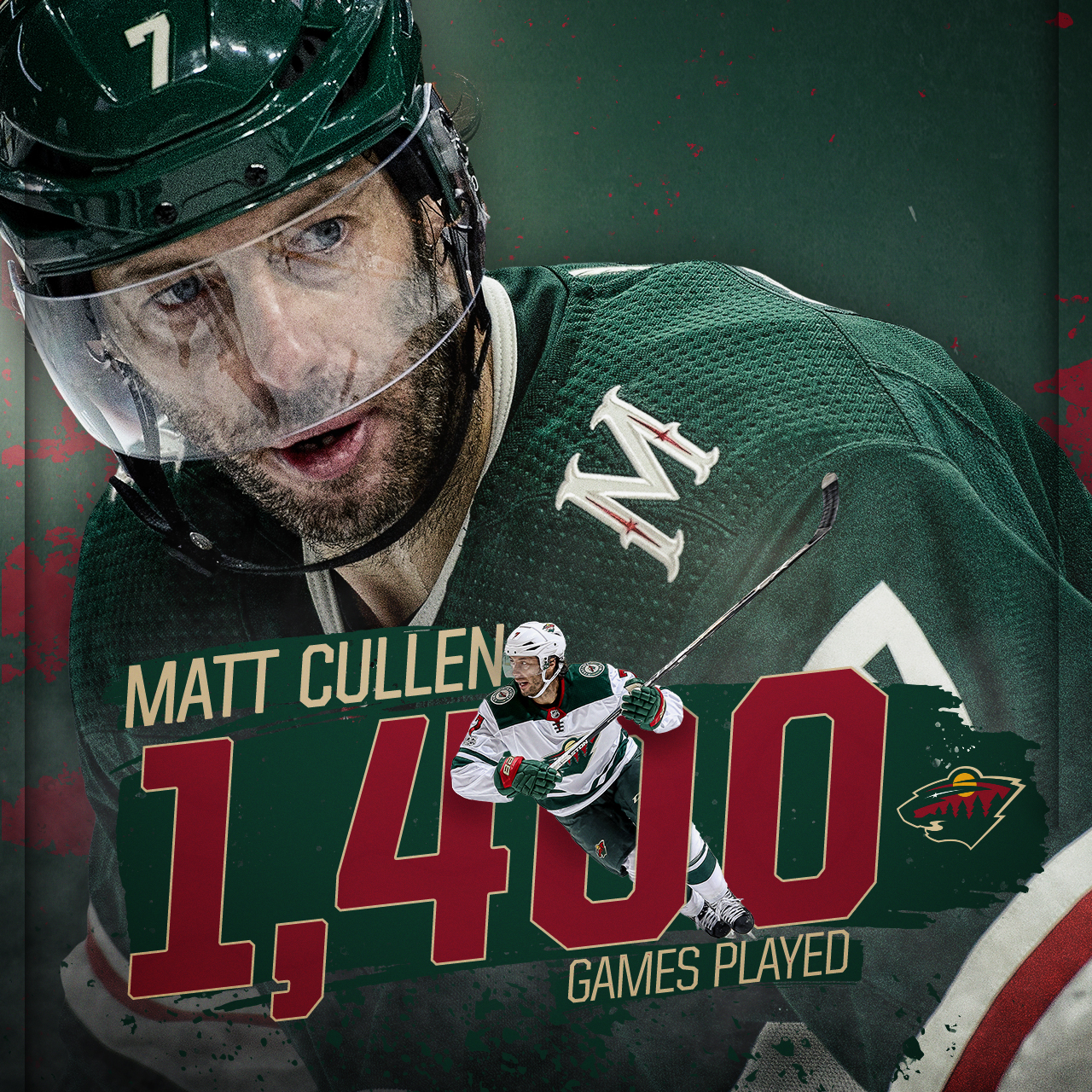 QUICK CLICKS
· Cam Newton designs jerseys for Charlotte Checkers Football Night
· Subban goes undercover to surprise local family, strangers for holidays
· Improvement by Devils reinvigorates rivalry with Rangers
NHL ENTERS HOLIDAY BREAK WITH 15-GAME SLATE
Saturday's schedule features 30 of the NHL's 31 teams in action on the final day of games before the League takes a three-day break for the holidays (no games scheduled from Dec. 24 – 26). This marks the 11th time in NHL history that 15 games will be contested on the same date (and third of five instances this season). The Flames (18-15-3, 39 points) are the only idle club. Some highlights include:
* The Golden Knights (22-9-2, 46 points) aim to extend their three-game win streak and eight-game point streak (7-0-1) when they host the Capitals (22-12-2, 46 points). Meanwhile, the Devils (20-9-5, 45 points), Bruins (18-10-5, 41 points) and Oilers (16-17-2, 34 points) also aim for a fourth straight win.
* Five games feature division rivalries: DET at BOS, OTT at FLA, PHI at CBJ, NSH at DAL and LAK at SJS.
* Eleven of the 12 players who have recorded at least 40 points this season are expected to be in action as well as each of the League's 20-goal scorers: Capitals forward Alex Ovechkin (23), Lightning forward Nikita Kucherov (23) and Islanders teammates John Tavares (21) and Anders Lee (21).
* Tavares (21-24—45) and teammate Josh Bailey (10-35—45) have each recorded multiple points in five consecutive games to move into a share of second in League scoring with 45 points apiece (tied w/ Steven Stamkos: 13-32—45). Elias notes that Pat LaFontaine and Alexander Mogilnywere the last set of teammates to simultaneously record multiple points in six or more consecutive games, achieving the feat with the Sabres from Dec. 31, 1992 – Jan. 10, 1993 (6 GP).
* Meanwhile, Predators forward Kevin Fiala is one of six players riding a point streak of at least six games. Fiala has recorded a point in nine consecutive contests (8-4—12), including a goal in five straight games. The others: Bailey (5-9—14 in 7 GP), Golden Knights forward Erik Haula (5-5—10 in 7 GP), Tavares (4-10—14 in 6 GP), Lightning forward Nikita Kucherov (4-6—10 in 6 GP) and Canucks forward Henrik Sedin (0-9—9 in 6 GP).
PRESS RELEASE WRITTEN BY NHL PUBLIC RELATIONS; COURTESY NHLmedia.com