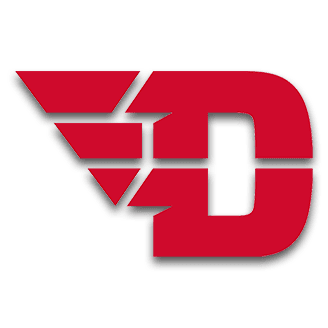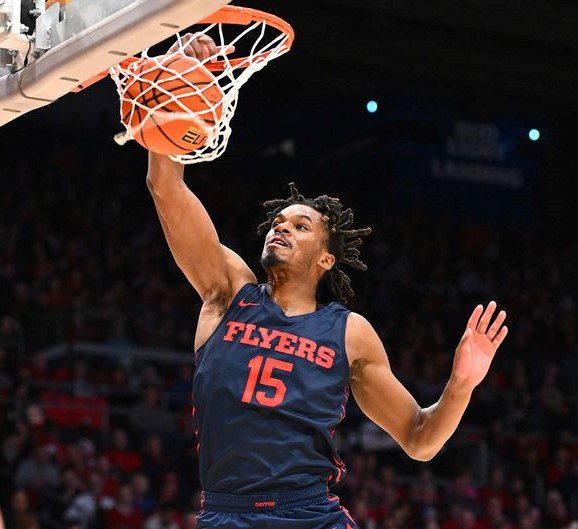 DaRon Holmes II's 23 Points Leads Five Flyers In Double Figures
DAYTON – Five Flyers in double figures and a strong defensive effort gave the University of Dayton men's basketball team a dominant 88-46 win over Alcorn State Tuesday night.

Dayton was led by DaRon Holmes II, who scored 23 points, both Toumani Camara and Mustapha Amzil had 15 points while R.J. Blakney and Zimi Nwokeji each added 11.

Dayton is now 8-5 on the season, and has won its last three.

First Half – Dayton 44, Alcorn State 24
After a first possession turnover, DaRon Holmes II scored six points for the Flyers to make the score 6-5 with 16:00 left in the first half.
With 14 minutes left, Holmes already had 10 points out of Dayton's 11.
The Flyers held Alcorn State to making just two of 18 from the field with 7:17 left in the half.
The Flyers led the Braves 22-15 with 7:17 left in the half. Holmes II leads the Flyers with 12 points and Toumani Camara leads the team with six rebounds.
The Flyers came out of the timeout on a roll and made five of their last six field goals.
The Flyers outscored the Braves in the paint 26-4 in the first half
DaRon Holmes II scored 17 points (7-10 FG), Toumani Camara scored nine (4-7 FG) alongside eight rebounds, and Mustapha Amzil scored seven with six assists.
Second Half – Dayton 88, Alcorn State 46
After Alcorn scored the first basket of the second half, Dayton went on a 13-2 run to extend its lead to 57-28.
Heading into the second media timeout at 11:48, the Flyers led 61-35.
At the third media timeout with 8:34 left in the game, the Flyer lead was up to 69-36 and the Dayton D held the Braves to no field goals in 3:27.
With 5:05 left in the game, Dayton shot five of their last seven field goals capped by a Brady Uhl three.
BY THE NUMBERS
Five Flyers scored in double digits on the night — DaRon Holmes II led with 23 (10-14 FG), Toumani Camara and Mustapha Amzil each added 15, and both R.J. Blakney and Zimi Nwokeji each added 11.
It was Holmes' third consecutive game of 20 points or more, and his fifth in seven games.
Brady Uhl broke his career high in points with six, making two of three from beyond the arc.
Camara had a double-double with 13 rebounds.
Amzil had a career-high eight assists, while Blakney also had his career high with five.
Holmes blocked three shots and Camara blocked two.
Amzil was a team-best +39 in the game.
Dayton out rebounded Alcorn State 50-32.
UD dominated the paint 52-16.
The Flyers shot over 52% for the third straight game.
Dayton shot a season-best .808 (21-26) from the line.
GAME BOX SCORE
COURTESY DAYTON MEDIA RELATIONS