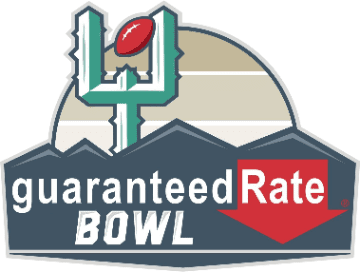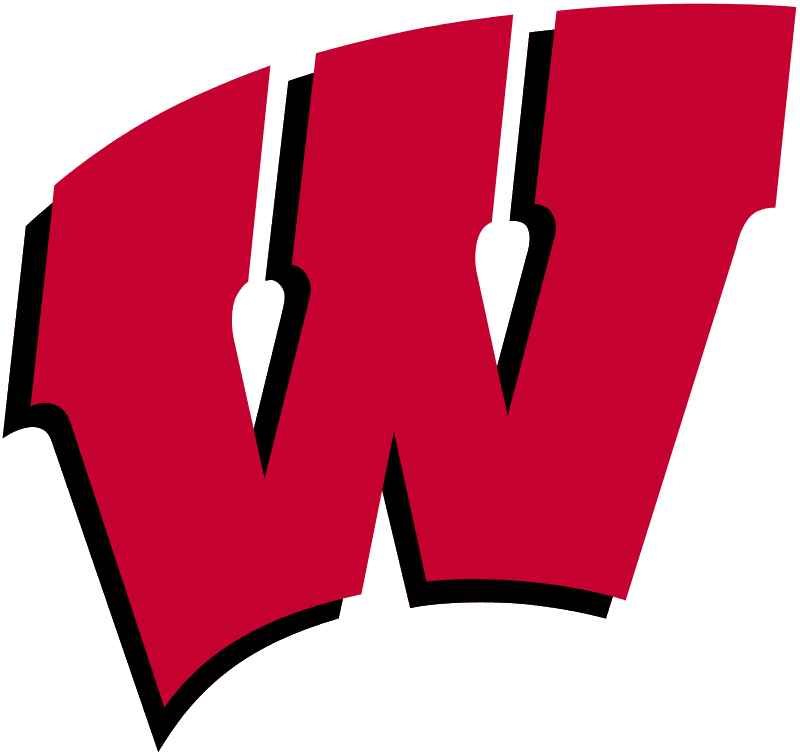 Complete Notes Available Here (PDF)

The Basics
Playing in its 17th consecutive bowl game with its 17th consecutive winning season secured, the Oklahoma State football team (7-5 overall; 4-5 Big 12) faces Wisconsin (6-6 overall; 4-5 Big 12) in the Guaranteed Rate Bowl at 8:15 p.m. MT/9:15 p.m. CT on Tuesday, December 27, at Chase Field in Downtown Phoenix.

On the Air
The game will be televised by ESPN with Beth Mowins, Kirk Morrison and Stormy Buonantony on the call. It will also be carried live on the Cowboy Radio Network, with Dave Hunziker handling play-by-play, John Holcomb providing analysis and Robert Allen reporting from the sideline. Fans outside of the Cowboy Radio Network can listen to the OSU broadcast for free through The Varsity Network app. The game will also be broadcast to a national radio audience via ESPN Radio, with Mike Couzens, Max Starks and Kelsey Riggs on the call.

In the Rankings
The Oklahoma State football team is not ranked entering Bowl Season, but it has appeared in the AP Top 25 in 23 of the past 26 AP polls. Including 2022, OSU has reached the top 10 of the AP poll at some point in 11 of the past 15 seasons and has seen a top 15 ranking in the AP poll in 13 of those 15 seasons. With OSU's inclusion in CFP Rankings earlier this year, the Cowboys have also been part of the CFP rankings in seven of the past eight years. Wisconsin is not ranked.

The Cowboys Return to the Guaranteed Rate Bowl
This season's appearance in the Guaranteed Rate Bowl marks the third time that Oklahoma State has played in the game, even the bowl had different names in each of the previous two trips. The first was December 31, 2007, with the Cowboys jumping out to an early 35-10 halftime lead before defeating Indiana, 49-33. The game was played in front of 48,892 fans at Sun Devil Stadium in Tempe, Arizona. OSU's second appearance came January 2, 2015, as the Cowboys jumped out to a 24-0 halftime lead over Washington before holding off the Huskies to earn a 30-22 win in front of 35,409 fans at Sun Devil Stadium.

The Series
Saturday's game marks the first ever meeting between Oklahoma State and Wisconsin, and the first time the Cowboys have faced a member of the Big Ten since the Cowboys defeated Purdue, 58-14, in the Heart of Dallas Bowl to close out the 2012 season. OSU's previous matchups with current Big Ten teams include a long series with Nebraska when the Cowboys and Huskers were conference foes, as well as the bowl wins over Indiana and Purdue during the Mike Gundy era at OSU. Coach Gundy has never faced Wisconsin, but is 4-1 against current Big Ten teams with a 2-1 record against Nebraska and 1-0 records vs. Indiana and Purdue. Wisconsin coach Luke Fickell is making his Wisconsin coaching debut against Oklahoma State. During his seven seasons as an FBS head coach he has not faced a current member of the Big 12.

Oklahoma State from a Distance
Oklahoma State is 7-5 on the year and has extended its school-record streaks of bowl appearances and winning seasons into a 17th consecutive year. OSU started the season with a 5-0 record and reached as high as No. 7 in the AP poll, but a double-overtime road loss at College Football Playoff-bound TCU gave the Cowboys their first setback of the year. They bounced back with a come-from-behind win over then-No. 20 Texas but dropped two straight games on the road before beating Iowa State at home and then dropping the final two games of the regular season. The Cowboys have dealt with more than their fair share of injuries this season, but have still put together a team that ranks No. 20 in the FBS in passing offense, No. 4 in third down defense, No. 16 in tackles for loss and perhaps most impressively No. 1 in fewest penalties.

Continued Success
The 2022 season is just the latest chapter in a long story of success for the Oklahoma State program. Consider the following:

• Oklahoma State is making its 17th consecutive bowl appearance and has secured its 17th consecutive winning season, both of which are school-record streaks. OSU's bowl streak is the sixth-longest active streak in the FBS, and the is longest active streak for any school with the same head coach.
• Mike Gundy has coached the Cowboys to five New Year's Six bowl games since the 2009 season. The Pokes appeared in the 2010 Cotton Bowl, the 2012 Fiesta Bowl, the 2014 Cotton Bowl, the 2016 Sugar Bowl and the 2022 Fiesta Bowl.
• Since 2010, Oklahoma State has six seasons with at least 10 wins, an outright Big 12 title (2011) and a share of the Big 12 South title (2010). OSU reached the top 10 of the Associated Press poll in 2008, 2009, 2010, 2011, 2013, 2015, 2016, 2017, 2020, 2021 and 2022.
• Oklahoma State is one of only five teams to post a winning season every year since 2010, joining Alabama, Boise State, Oklahoma and Wisconsin. It is one of only three Power Five teams with winning seasons each of the past 17 years, joined by Wisconsin and Oklahoma. Both Wisconsin and Oklahoma enter Bowl Season at 6-6 overall.
• Including the 2022 season, Oklahoma State has been ranked in the top 15 of the Associated Press poll in 13 of the past 15 seasons and reached the top 10 in 11 of those 15 years.
• OSU has finished in the top three of the Big 12 in three of the past four season and has finished in the top three nine times in the 12 seasons since the conference moved to a full round robin schedule.

Longest Active Bowl Streaks
For the 17th consecutive season, Oklahoma State is in a bowl game. A look at the nation's longest active bowl streaks:
Oklahoma State Among the Best In Bowl Games
Oklahoma State is 21-11 in its 32 all-time bowl appearances. Its 65.6% winning percentage ranks first among the 40 schools with a minimum of 30 bowl appearances. A closer look at the leaders:
Mike Gundy Among the Best In Bowl Games in College Football History
Oklahoma State coach Mike Gundy is 11-5 in his 16 bowl appearances entering the 2022 Bowl Season. His 11 bowl wins are tied for the ninth-most among any coach in college football history and a win in the Guaranteed Rate Bowl would move him into a tie for sixth. Here are the all-time leaders:

Oklahoma State's Bowl Results
An Oklahoma State Win Would …
• Mark Mike Gundy's 12th coaching bowl win, tying for the sixth-most in college football history.
• Give OSU a 22-11 all-time record in bowl games, ranking as the best winning percentage among all teams with at least 30 appearances and the second-best among teams with at least 20 appearances.
• Mark its sixth bowl win in the past seven seasons, its seventh bowl win in the past nine seasons and its 10th bowl win in the past 13 seasons.
• Make it 3-0 all-time in the Guaranteed Rate Bowl.
• Make it 6-0 all-time in bowl games played in Arizona.
• Make it 1-0 all-time vs. Wisconsin.
• Mark the 13th time in Mike Gundy's 18 seasons the Cowboys have finished with at least eight wins.
• Make it 23-2 in its past 25 non-conference games and 45-8 in its past 52 non-conference games.
• Improve Mike Gundy's record in non-conference games to 62-13.
• Give it wins in nine of its past 11 and in 22 of its past 27 games following a loss.
• Improve Mike Gundy's career record vs. current members of the Big Ten to 5-1.
• Improve Mike Gundy's record in neutral site games to 15-7.
• Make it 22-7 in its past 29 games overall, dating back to the 2020 season.
• Make it 87-20 in its past 107 games vs. opponents outside of the AP Top 25, dating to 2010.

Notable Streaks and Trends Entering the Game
• OSU has held 30 of its past 33 Big 12 opponents under their season scoring average.
• OSU has won 81 consecutive games when holding its opponent to fewer than 20 points, dating back to Sept. 13, 2003  – the longest active stretch of time in the FBS and longest since at least 1980.
• OSU has held its opponent scoreless on its game-opening drive in 30 of its past 43 games.
• OSU has held its opponent to less than a 50% third down conversion rate in 36 of its past 37 games.
• OSU is 34-14 in its past 48 games decided by fewer than 10 points.
• OSU is 44-8 in its past 52 games when leading at halftime, dating back to Sept. 17, 2016.
• Dating back to 2005, OSU is 45-4 when not committing a turnover.
• Dating back to 2008, OSU is 74-8 when winning the turnover battle.
• OSU has won three of its past five overtime games.
• OSU has forced 46 turnovers in its past 30 games.
• Over the past 37 games, OSU has held opponents to 154-for-559 (27.5%) on third down.
COURTESY OKLAHOMA STATE ATHLETIC COMMUNICATIONS