12/26/2022
NM State remains undefeated in bowl games – A perfect 4-0-1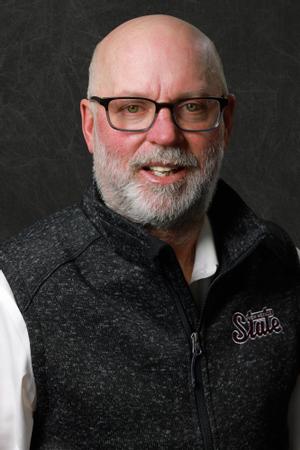 BOX SCORE
https://nmstatesports.com/sports/football/stats/2022/bowling-green/boxscore/15319
DETROIT – Quick Lane Bowl Champions. The only undefeated FBS program in bowl games stays undefeated as NM State took down Bowling Green 24-19 in a thrilling Quick Lane Bowl.
While the Aggies are enjoying a celebration tonight, Coach Jerry Kill cannot wait to continue to success of the NM State football program. "Oh, we're going to continue to improve. There's no doubt about that. We'll continue to get better, but it's a whole different team next year, and a whole different – can they have the same type of culture? Can they have the same – what this team had? You just don't know, but I said it'd take three or four years to get where we want," Kill stated. "That's the same thing I'll say right now. This has stepped way ahead, but at the same time, it's not way ahead either. There's a lot of chinks in the armor that have to be fixed, and we're going into Conference USA, which we're very excited about. To get into a conference – this should help us. Conference USA should feel a lot better about New Mexico State right now coming into the conference, which I think is very important."

For the first time this season, the Aggies held an FBS opponent scoreless in the opening half. Trevor Brohard swung all the momentum in NM State's favor with an interception on Bowling Green's opening drive. In his final game, the pick was Brohard's first of his tremendous five-year career.

NM State received help from a pair of missed field goals from Bowling Green in the first half. The Falcons missed from 51 and 41 yards, leaving six points on the scoreboard.

Diego Pavia was successful through the air in the first half, completing 11 of 18 pass attempts with two touchdowns sprinkled in. Pavia opened the scoring when he found Star Thomas at the 9:39 mark of the first quarter for a 15-yard touchdown.

Pavia went on to win Most Valuable Player honors from the Quick Lane Bowl. The Albuquerque native finished the game with 167 passings yards and a pair of touchdowns, adding 65 rushing yards as well.
"Well, it's probably like game four or five I realized, I didn't like where I was at. I didn't like where I was at this time mentally, physically, and so really, it was just pulling myself together, getting everything right, trusting the person next to me, and once I did that, I felt like it would do anything. It was really just the connection between me and the receivers," Pavia remarked. "Our defense played a hell of a game tonight, and our offense played great too, just upfront, they just did a tremendous job. Defense made huge plays every single time we needed the, so really when that happens, anything's possible. I've just got to do my job."

Following an Ethan Albertson 35-yard field goal, the Falcons returned the ensuing kickoff 75-yards for a touchdown of their own.

With a season-high in carries, Ahmonte Watkins was able to shine on the ground. Watkins found a hole and put his blazing speed on full display for a 45-yard touchdown run, pushing the Aggies' lead to 24-7. Watkins finished the day with 76 rushing yards on the day.

The Falcons went on a run, scoring 12 unanswered points in the fourth quarter. With the quick swing of events, Bowling Green got within five but the NM State defense stood strong.
The Aggies got a huge turnover inside the five yard line to stop a Bowling Green scoring threat. Chris Ojoh forced a fumble with Syrus Dumas jumping on it to recover at the three yard line. Ojoh finished the game with a team-high seven tackles and the forced fumble.

NM State managed to pick up multiple first downs to keep the clock moving and forced Bowling Green to burn timeouts. With time ticking down, the Aggies continued to drive down the field before Pavia took a knee with 31 seconds left to run the clock out, leaving the Aggies victorious.

It's a party in Las Cruces and it ain't slowing down soon. Wobble On, Aggie Nation. Wobble On.

GAME NOTES
-NM State remains undefeated in bowl games, moving to 4-0-1.
-The Aggies are the only FBS team to have never lost a bowl game.
–Jerry Kill picked up his first win as a head coach in a bowl game
–Trevor Brohard picked up his first career interception in his final collegiate game
–Chris Ojoh led NM State with seven tackles and a forced fumble
–Ahmonte Watkins rushed for 76 yards to lead all Aggies.
–Diego Pavia won the Quick Lane Bowl Most Valuable Player honors, throwing for 167 yards and rushing for 65 more.
-This was NM State's first ever appearance in the Quick Lane Bowl
-Monday's contest was the first ever meeting between NM State and Bowling Green.
-The bowl game win pushes NM State's winning streak to three games
##NM State##
COURTESY NEW MEXICO STATE MEDIA RELATIONS