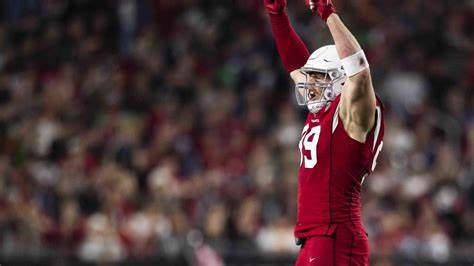 Before Christmas Night's game against the Tampa Bay Buccaneers, the still young and productive at 33 Watt, brought his wife, son and family onto the field before the game and took pictures. Some people figured something was up. Even the game's announcers had eluded to it.
Tuesday morning, Watt let the entire football world know he had had enough. Probably enough of losing with the Cardinals and from the end of his Houston Texans tenure as well.
He is definitely a Hall of Famer. Eligibility will be starting in 2028.
A native of Pewaukee, Wisconsin and a former Badgers great, he has three times been named the NFL's Defensive Player of the Year, in 2012, 2014 and 2015. An All-Pro seven times, and the NFL's Walter Payton Man of the Year in 2017.
The disappointing and drama-filled Cardinals have two games left, both on the road: at Atlanta and at San Francisco. That will end two years in the Arizona desert.
Arizona fans can't blame the always-dependable Watt for the losing. He is still playing at an All-Pro level with 9 1/2 sacks to pace the defense.