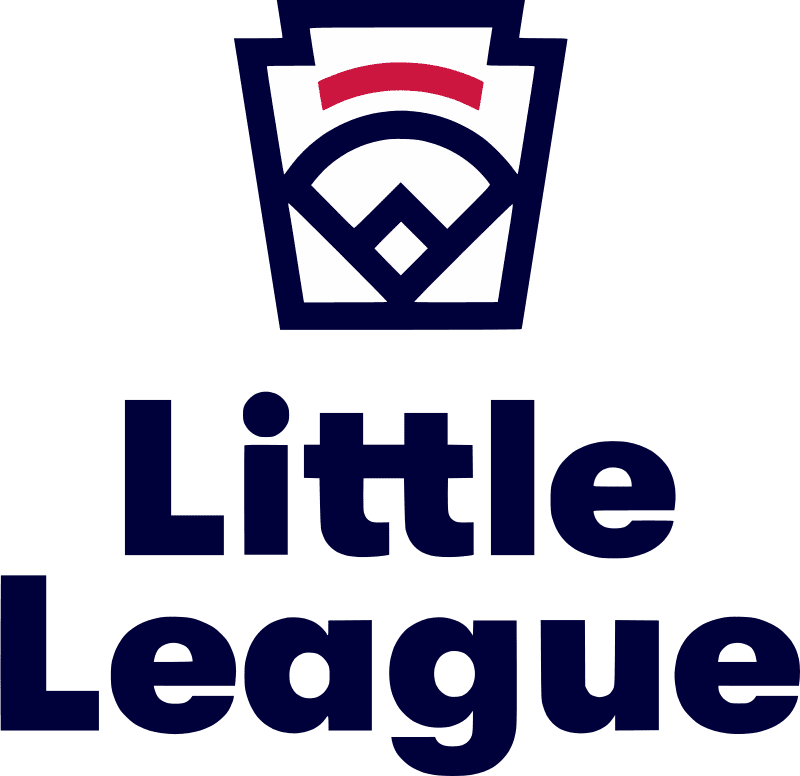 FROM WIKIPEDIA COMMONS
Little League Baseball and Softball (officially, Little League Baseball Inc) is a 501(c)(3) nonprofit organization based in South Williamsport, Pennsylvania, United States, that organizes local youth baseball and softball leagues throughout the United States and the rest of the world.
Founded by Carl Stotz in 1939 as a three-team league in Williamsport, Pennsylvania, and formally incorporated on October 10, 1950, Little League Baseball encourages local volunteers to organize and operate Little League programs that are annually chartered through Little League International. Each league can structure itself to best serve the children in the area in which the league operates. Several specific divisions of Little League baseball and softball are available to children and adolescents ages 4 to 16. The organization holds a congressional charter under Title 36 of the United States Code.
The organization's administrative office is located in South Williamsport. The first Little League Baseball World Series was played in Williamsport in 1947. The Little League International Complex hosts the annual Little League Baseball World Series at Howard J. Lamade Stadium and Little League Volunteer Stadium, and is also the site of the Peter J. McGovern Little League Museum, which provides a history of Little League Baseball and Softball through interactive exhibits for children. Many Major League Baseball (MLB) players played in Little League.
HISTORY
Carl Stotz, a resident of Williamsport, Pennsylvania, founded Little League Baseball in 1939. He began experimenting with his idea in the summer of 1938 when he gathered his nephews, Jimmy and Major Gehron, and their neighborhood friends. They tried different field dimensions over the course of the summer and played several informal games. The following summer, they felt that they were ready to establish what later became Little League Baseball. The first league in Williamsport had just three teams, each sponsored by a different business. The first teams, Jumbo Pretzel, Lycoming Dairy, and Lundy Lumber, were managed by Stotz and brothers George and Bert Bebble. The men, joined by their wives and another couple, formed the first-ever Little League board of directors.
The first league game took place on June 6, 1939 when Lundy Lumber defeated Lycoming Dairy, 23–8. Lycoming Dairy became the champions of the first half of the season and then defeated Lundy Lumber, the second-half champions, in a best-of-three championship series. The following year, a second league was formed in Williamsport, and from there Little League Baseball grew to become an international organization of nearly 200,000 teams in every U.S. state and in more than 80 countries.
From 1951 through 1973, Little League was restricted to boys only. In 1974, Little League rules were revised to allow participation by girls in the baseball program following the result of a lawsuit filed by the National Organization for Women on behalf of Maria Pepe.
According to the Little League Baseball and Softball participation statistics following the 2008 season, there were nearly 2.6 million boys and girls in Little League Baseball worldwide. Of these, approximately 400,000 are registered in softball leagues (including both boys and girls). Starting in 2022, For tournament purposes, Little League Baseball is divided into 20 geographic regions: ten national and ten international. Each summer, Little League operates seven World Series tournaments at various locations throughout the U.S. (Little League softball and Junior, Senior, and Big League baseball and softball).
TODAY'S ALMANAC
Kwanzaa is celebrated for seven days beginning on December 26 and lasting through January 1. This holiday was created in 1966 and named for the time of year when some African tribes traditionally celebrated the first harvest of their crops. During Kwanzaa, people decorate their homes with straw mats, ears of corn, and a candleholder called a kinara. They light a candle in the home each evening and may exchange homemade gifts. The seven-day celebration ends with a feast, usually held at a community center and featuring music and dancing. This spiritual holiday focuses on seven basic principles: unity (umoja), self-determination (kujichagulia), collective work and responsibility (ujima), cooperative economics (ujamaa), purpose (nia), creativity (kuumba), and faith (imani).
This holiday derives from the Old English custom of giving Christmas "boxes" to tradesmen, postmen, and servants. The original boxes were usually made of earthenware and contained money, which could be retrieved only by breaking the boxes open. These days, a gift of money is usually contained in a greeting card and given before the holiday. Where celebrated (Great Britain, Canada, and Australia), Boxing Day is welcomed as a quiet day of recuperation from the season's hectic festivities. It is also the biggest day of the year for soccer playoffs.
Question of the Day
Will asters survive the winter in northern Kentucky? What measures should I take to ensure this?
Asters will generally do nicely in a Kentucky winter. Mulching does provide protection, and we recommend it. It's good for preventing soil crusting, conserving moisture, and controlling weeds. Don't go too heavy, though. This can result in too much moisture retention and crown rot. Pine bark, pine straw, wood chips, and a variety of other materials may be used successfully.
Advice of the Day
Grow African violets in an east window and water with warm or tepid water.
Home Hint of the Day
To remove rust stains on old china (either on or under the glaze), soak the china in a mild solution of household (5 percent) bleach and water. Soak for an hour or so, then wash and rinse.
Word of the Day
Antlophobia
Fear of floods
Puzzle of the Day
When does a caterpillar improve in morals?
When it turns over a new leaf.
Born
Henry Miller (writer) – 1891
Steve Allen (actor & comedian) – 1921
Norm Ullman (hockey player) – 1935
Carlton Fisk (baseball player) – 1947
Ozzie Smith (baseball player) – 1954
Jared Leto (actor) – 1971
Chris Daughtry (singer) – 1979
Died
Melvil Dewey (librarian famous for developing the Dewey Decimal Classification system) – 1931
Harry Truman (33rd U.S. president) – 1972
Jack Benny (actor) – 1974
Jason Robards (actor) – 2000
Herb Ritts (celebrity photographer) – 2002
Reggie White (football player) – 2004
Vincent Schiavelli (actor) – 2005
Gerald Ford (38th U.S. president) – 2006
Events
James Nason of Franklin, Massachusetts, invented the coffee percolator– 1865
Law amended to admit girls into Little League baseball– 1974
An earthquake at Bam in Southern Iran killed more than 20,000 people– 2003
Peyton Manning of the Indianapolis Colts broke Dan Marino's single-season touchdown pass record when he threw his 48th and 49th of the season against the San Diego Chargers– 2004
A powerful 9.0 earthquake erupted underwater off the island of Sumatra and set off tsunamis that built up speeds of as much as 500 miles per hour, which crashed into areas of Sri Lanka, India, Thailand, Indonesia, the Maldives, and Malaysia. An estimated 225,000 people were killed– 2004
Weather
Philadelphia, Pennsylvania, received 21 inches of snow in a coastal storm that also brought record tides– 1909
Delaware received 24 inches of snow in a coastal storm that also brought record tides– 1909
NYC's deepest snowstorm commenced: 25.8" at battery, 32" in suburbs – traffic completely stopped – removal costed $8 million – 27 people died– 1947
COURTESY www.almanac.com