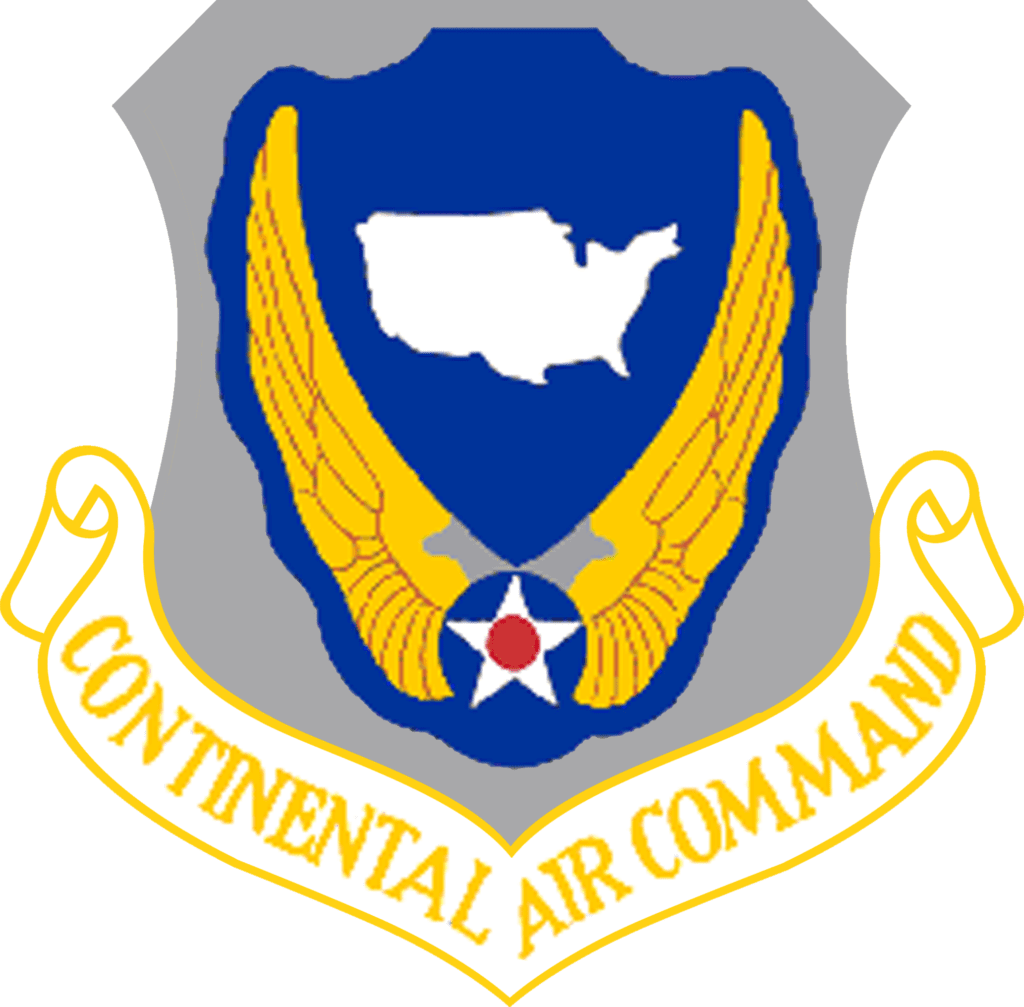 FROM WIKIPEDIA COMMONS
Continental Air Defense Command (CONAD) was a Unified Combatant Command of the United States Department of Defense, tasked with air defense for the Continental United States. It comprised Army, Air Force, and Navy components. It included Army Project Nikemissiles (Ajax and Hercules) anti-aircraft defenses and USAF interceptors (manned aircraft and BOMARC missiles). The primary purpose of continental air defense during the CONAD period was to provide sufficient attack warning of a Soviet bomber air raid to ensure Strategic Air Command could launch a counterattack without being destroyed. CONAD controlled nuclear air defense weapons such as the 10 kiloton W-40 nuclear warhead on the CIM-10B BOMARC. The command was disestablished in 1975, and Aerospace Defense Command became the major U.S. component of North American Air Defense Command (NORAD).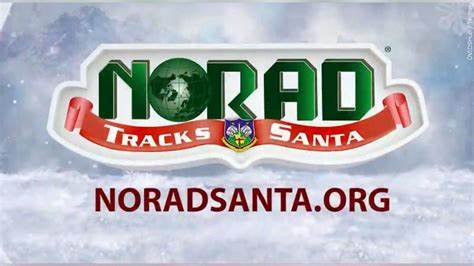 NORAD Tracks Santa is an annual Christmas-themed program in which North American Aerospace Defense Command (NORAD) simulates the tracking of Santa Claus, who is said to leave the North Pole to travel around the world on his mission to deliver presents to children every year on Christmas Eve. The program starts on December 1, but the actual Santa-tracking simulation starts at midnight annually on December 23. It is a community outreach function of NORAD, and has been held annually since 1955.
Although NORAD claims to use radar and other technologies to track Santa, the website merely simulates the tracking of Santa and displays predetermined location information to users.
The program follows the tradition of the September 1897 editorial "Yes, Virginia, there is a Santa Claus" in the New York Sun.
TODAY'S ALMANAC
Question of the Day
What exactly is the "Icelandic low" that weathercasters talk about?
An Icelandic low is a low-pressure center that originates over Iceland and southern Greenland and dominates the wind circulation over the North Atlantic Ocean. In summer, the low weakens and often divides into two separate cells.
Advice of the Day
It is a good practice to leave a few things unsaid.
Home Hint of the Day
Use one-gallon metal paint-thinner cans for storing hardware and other small objects in your workshop. Cut the top off each can with a can opener and pour out any remaining thinner. There's no need to wash the cans; the last traces of the thinner will evaporate.
Word of the Day
A summer's-day palindrome: It's "too hot to hoot."
Puzzle of the Day
What is lengthened by being cut at both ends?
A ditch
Born
Kit Carson (frontiersman) – 1809
Eliza Cook (poet) – 1818
Charles Wakefield Cadman (composer) – 1881
Juan Ramon Jimenez (poet) – 1881
Ava Gardner (actress) – 1922
Mary Higgins Clark (author) – 1929
Robert Joffrey (dancer) – 1930
Ricky Martin (singer) – 1971
Ryan Seacrest (television host) – 1974
Pepper (Bolivian gray titi monkey) – 2012
Died
Peter Lawford (actor) – 1984
Michael Vale (actor) – 2005
Cheetah (chimpanzee sidekick in the Tarzan movies of the early 1930s) – 2011
Charles Durning (actor) – 2012
Jack Klugman (actor) – 2012
Events
Treaty of Ghent signed between the U.S. and Great Britain, ending the War of 1812– 1814
Stille Nacht (Silent Night) first performed, Oberndorf, Austria– 1818
Clement Moore's A Visit From St. Nicholas" likely written"– 1822
The Eggnog Riot began at the U.S. Military Academy at West Point, New York– 1826
First great fire of San Francisco– 1849
Two-thirds of the collection of the Library of Congress (35,000 volumes) and a portion of the Capitol were destroyed by fire– 1851
Canadian-born Reginald A. Fessenden sent the first extended radio broadcast from Brant Rock, Massachusetts– 1906
O Holy Night was played on the world's first radio program broadcast, from Brant Rock, Massachusetts– 1906
Unofficial Christmas truce began in areas of the Western Front during World War I– 1914
CONAD (later, NORAD) began to track Santa Claus– 1955
Catcher Jason Varitek was named captain of the Boston Red Sox– 2004
Weather
Chicago set a record low temperature of -23 degrees F– 1874
In Fairfield, Montana, the temperature dropped from 63 degrees F at noontime to a chilly 21 degrees below zero F at midnight– 1924
COURTESY www.almanac.com