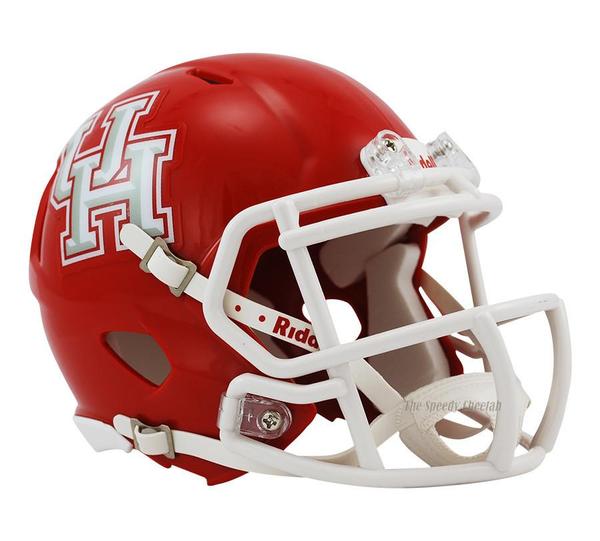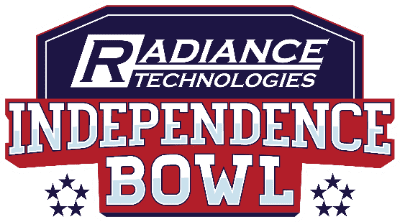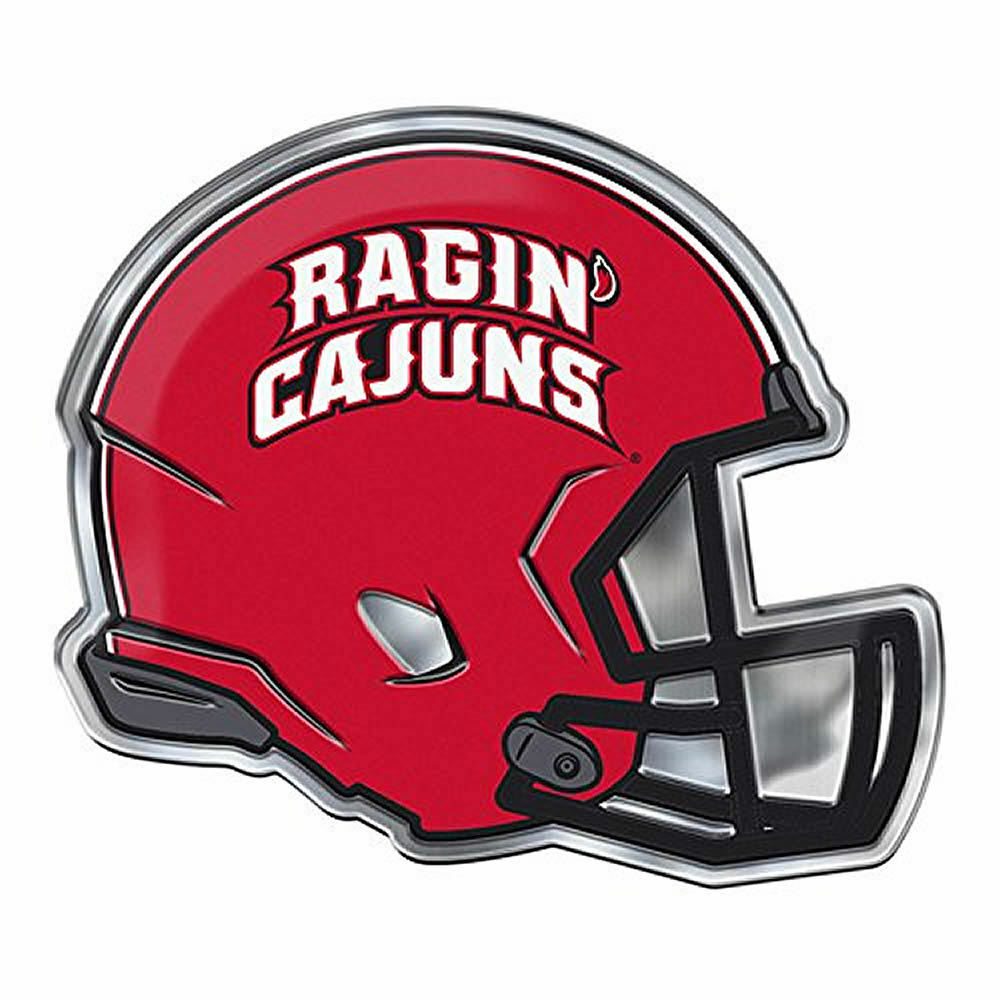 GAME NOTES AND KEY LINKS
https://uhcougars.com/documents/2022/12/14/2022_UH_Football_Bowl_Guide.pdf
https://uhcougars.com/documents/2022/12/17/Game_Notes_-_Bowl_Game.pdf
https://uhcougars.com/documents/2022/12/17/2022_release_bowls.pdf
https://uhcougars.com/sports/2022/11/30/bowl-central.aspx
https://thevarsitynetwork.com/audioapplink/source/oas-1504/content/houston:allaccess-Live-738?xd_co_f=NmFhMzAzN2ItNWMwZi00OTVjLTk3YzktNTZmYWNhNmRiZGRk
GAME 13 – INDEPENDENCE BOWL
Houston (7-5, 5-3 American) vs. Louisiana (6-6, 4-4 Sun Belt)
Friday, Dec. 23 | 2 p.m. CT 
Independence Stadium | Shreveport, Louisiana
Broadcast: ESPN
Radio: KPRC 950 AM
WHAT TO WATCH FOR
The Independence Bowl will offer a send-off for standout quarterback Clayton Tune. The senior, who leads The American in career touchdown passes (101), is two touchdown passes shy of Tanner Mordecai's (SMU, 2021) single-season record (39) and one shy of Demond Ridder (Cincinnati, 2018-21) and Holton Ahlers (ECU, 2018-present) for the league's career touchdowns responsible for (117) record.

Houston has scored 30+ points in 11 of its 12 games. The Cougars' 30+ points in 11 games matched Tennessee, UCLA, USC and UTSA for the most nationally during the regular season. Defensively, Houston posted 11 games with 5.0+ tackles for loss which ranked tied for second nationally during the regular season.

After allowing an average of 2.6 sacks per game across their first five games, Houston's offensive line has permitted just 1.14 per game in the last seven contests. The Cougars limited Temple, which ranked eighth nationally in sacks, to 2.0 on Nov. 12. Houston has not allowed a sack twice in the last five contests. Left tackle Patrick Paul and left guard Cam'Ron Johnson were both named First-Team All-American Athletic Conference. All five starters – Paul (sophomore), Johnson (sophomore), right guard Tyler Johnson (sophomore), center Jack Freeman (junior) and right tackle Lance Robinson (sophomore) are all expected to return in 2023.

Houston wide receiver Nathaniel Dell has been named a Second Team All-American by several publications including The Athletic and Pro Football Focus. The junior, who has declared for the NFL Draft, leads the nation in receiving touchdowns (15) this season. Dell's 30 receiving scores since the start of the 2020 season paces the country as does his nine games of 125-plus receiving yards since 2021.
FIVE THINGS TO KNOW
Houston is making its 30th bowl appearance including its 15th in the last 18 seasons (2005-present). The Cougars' 15 bowl appearances since 2005 leads the state of Texas. The Independence Bowl will be the 19th different bowl in which the Cougars have competed in.

Houston's special teams have been just that. Houston is the only school in the country with a kickoff return touchdown and punt return touchdown in each of the last four seasons (2019-present) with Jayce Rogers (KR at Memphis) and Nathaniel Dell (PR vs. Tulsa) doing so this season. The Cougars are one of four teams nationally ranked inside the Top 20 in both kickoff return and punt return average, joining South Carolina, Oregon State and Kansas State. During the regular season, the Cougars also recovered two onside kicks (Christian Trahan at Memphis; Garrison Vaughn at SMU) off the leg of Kyle Ramsey and ranked 11th in net punting (42.11) thanks to 28-year-old Australian sophomore punter Laine Wilkins.

The Cougars defeated Auburn, 17-13, a season ago in the Birmingham Bowl, snapping a four-game bowl losing streak. With a win against Louisiana, Houston would register back-to-back bowl victories for the first time since the 2014-15 seasons when it defeated Pittsburgh, 35-34 in the Armed Forces Bowl (Jan. 2, 2015) and #9/8 Florida State, 38-24 in the Peach Bowl (Dec. 31, 2015).

Five Houston players hail from the state of Louisiana including a pair of defensive linemen in Atlias Bell (New Orleans) who has 37 tackles and six tackles for loss and Sedrick Williams (Houma) who has 19 tackles and six tackles for loss. Team captain and tight end Christian Trahan (Sulphur) has caught 23 passes for 237 yards and three touchdowns.

Friday marks Houston's final game representing the American Athletic Conference before officially moving into the Big 12 Conference on July 1, 2023. The Cougars are 50-28 all-time in 10 years of league play since joining The American.
SCOUTING LOUISIANA
Houston and Louisiana are meeting for the 10th time in the history of the programs and first since 2006. The Cougars lead the all-time series, 6-3. Houston's first-ever game took place on Sept. 21, 1946, when the Cougars fell to Louisiana, 13-7, in front of 11,000 spectators at Public School Stadium in Houston.

Louisiana enters the weekend tied for 10th among FBS schools with 15 interceptions on the season. Eleven different Ragin' Cajuns have recorded a pick this season.

Eric Garror is one of five players in FBS to return two punt returns for touchdowns this season. The senior has three returns for touchdown in his career, which is tied for the school record. The Mobile, Ala., native ranks third in the nation in punt return average at 14.8.
LAST TIME AGAINST LOUISIANA
Senior quarterback Kevin Kolb made the 42nd consecutive start of his career. With that total, he set a UH record and moved past former signal-caller Jason McKinley (1997-00) for the most consecutive starts by a quarterback in UH history.

With 118 receiving yards, junior wide receiver Jeron Harvey recorded his first career 100-yard game… Harvey topped his previous single-game high of 60 receiving yards set at Tulane on Oct. 8, 2005.

With 24 completions, senior quarterback Kevin Kolb moved past Jason McKinley (1997-00) and set a UH record in that category…. Kolb finished the night with 808 career pass completions.
A HOUSTON WIN WOULD ..
Help Houston reach its eighth victory for the 12th time in the last 17 seasons.

Be Houston's 98th since the start of the 2011 season.

Move Houston to 13-16-1 all-time in bowl games and be Houston's second consecutive bowl victory.
COURTESY HOUSTON ATHLETIC COMMUNICATIONS