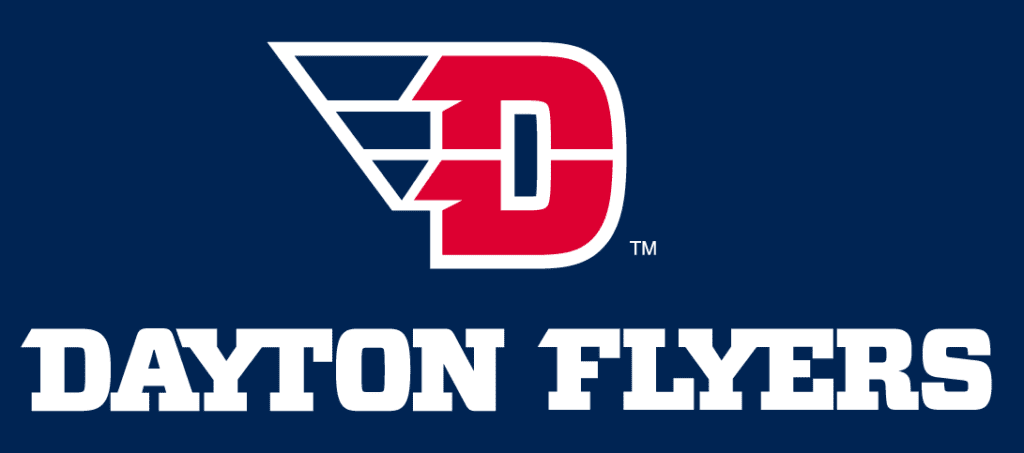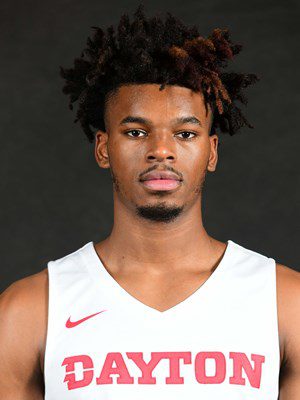 Forwards DaRon Holmes II & Toumani Camara Combined For 41 Points
12/17/2022
CHICAGO – Three Flyers in double figures and a strong defensive effort propelled the University of Dayton men's basketball team to a 66-49 win over Wyoming Saturday night. The game was played at the United Center in Chicago as part of the Legends of Basketball Showcase.
Dayton was led by DaRon Holmes II, who scored 24 points, Toumani Cámara, who had 17 points, four assists, two steals and two blocked shots, and Koby Brea, who had 10 points and four assists off the bench.
Dayton is now 7-5 on the season.
First Half – Dayton 35, Wyoming 21
UD made its first seven shots en route to a 18-8 lead in the game's first seven minutes.
Toumani Camara scored eight straight points in that early burst.
The Flyers scored 15 straight points to lead by 17 (25-8) at the 10:18 mark.
Wyoming cut the lead to single digits (27-18) but Dayton used an 8-3 run over the last five minutes to lead by 14 at the break.
UD shot 63% (13-21) from the field, while holding Wyoming to 29% (7-24).
DaRon Holmes II scored 12 points (4-5 FG), Toumani Camara scored 10 (4-6 FG) and Mustapha Amzil scored eight (3-4 FG).
Second Half – Dayton 66, Wyoming 49
Wyoming scored the first nine points of the second half – all by guard Noah Reynolds – to make it a five-point game.
A Holmes dunk stopped the run, but Wyoming scored five more points to cut the lead to two (37-35) at the 14:33 mark.
Holmes scored back-to-back buckets in the paint and the game remained a two-possession game the rest of the way.
The Flyers scored 11 unanswered points in the starting at the 4:36 mark to increase the lead to 20, with Wyoming draining a three with 14 seconds to go.
BY THE NUMBERS
DaRon Holmes II led UD with 24 points (10-15 FG).
Holmes drew nine fouls in the game. Over the last six games, he has been fouled 50 times.
Toumani Camara had 17 points (6-10 FG), nine rebounds, four assists, two steals and two blocked shots.
Camara spearheaded a Dayton defensive effort that held Wyoming 27 points under its average.
Koby Brea came off the bench to score 10 points. He scored eight in the second half (3-3 FG, 2-2 3-pt.)
Brea had four assists against one turnover in running the point.
Brea and Mustapha Amzil both led UD with a +/- of +17.
Amzil played all 40 minutes for the first time in his career.
The Flyers shot over 55% for the second straight game (.578, 26-45), and matched their season-best in three-point shooting (.438, 7-16).
UP NEXT
UD closes the non-conference portion of the schedule Tuesday at home against Alcorn State.
Game time is 7 p.m. ET.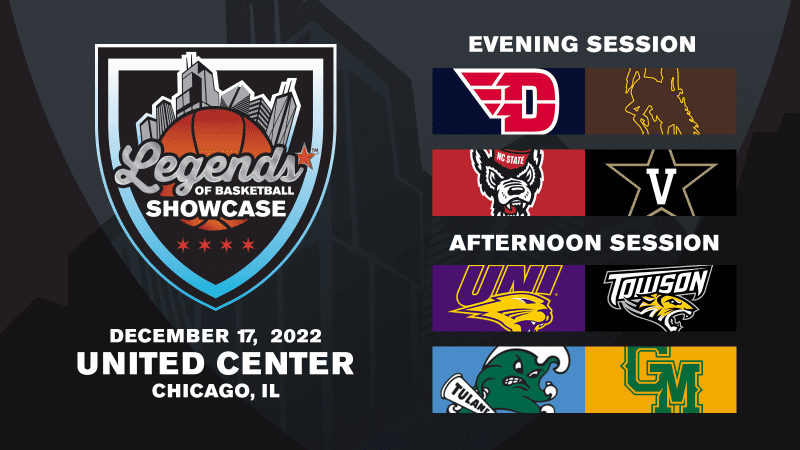 COURTESY DAYTON MEDIA RELATIONS