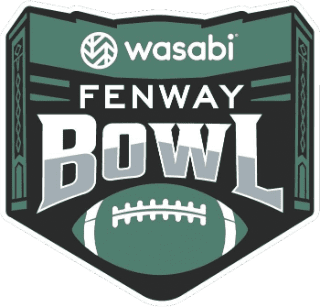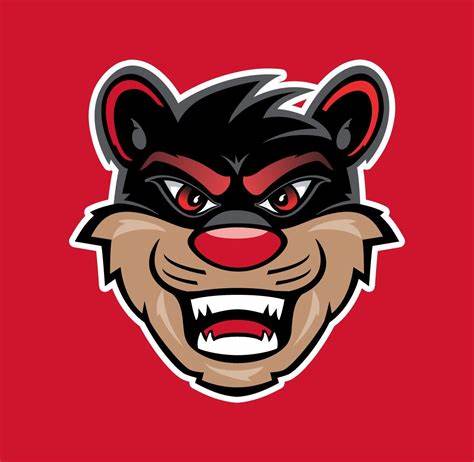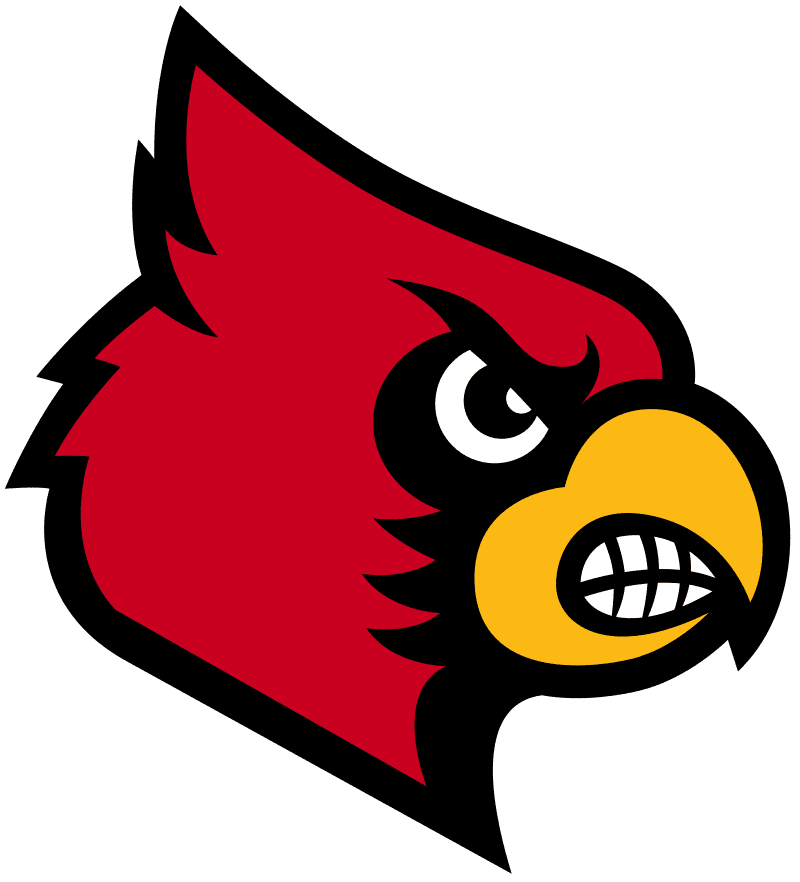 Cincinnati will look to take back the Keg of Nails against Louisville
https://gobearcats.com/documents/2022/12/14/UC_Fenway_Bowl_Guide_2022.pdf
BOSTON – Led by interim head coach Kerry Coombs, quarterback Evan Prater and linebacker Ivan Pace Jr., the Cincinnati football team will look to secure its 10th win of the season on Saturday at 11 a.m. ET in the inaugural Wasabi Fenway Bowl.

Coombs, who led Colerain High School in Cincinnati for 16 years before becoming a college coach – originally on Brian Kelly's first staff at UC in 2007 – has led the Bearcats since the departure of Luke Fickell on Nov. 27.

"It's one of the greatest honors and privileges of my life to spend these two weeks with these guys," Coombs said. "It's an incredible group of young people. When adversity hits and things are tough, you find out really what you're made of. These kids have demonstrated, regardless of the outcome of the game Saturday, and how they play, they have demonstrated to themselves and their teammates, what true toughness looks like… when the window of opportunity opens, you don't pull the shade down, you go run right through it. That's what our kids are doing. They've embraced it and I'm excited for them."

The Bearcats and Cardinals will revive the historic "Keg of Nails" rivalry. The teams will play for the 54th time and the first since 2013.

Prater, a redshirt sophomore from Wyoming High School in Cincinnati, will make his second straight start in place of injured redshirt senior quarterback Ben Bryant. Prater nearly led UC back against No. 19 Tulane in the regular season finale.

Pace Jr., who starred at Colerain High School, before first attending Miami (Ohio) has authored one of the greatest seasons in Bearcats' history. The transfer became the first-ever unanimous All-American in Cincinnati history on Wednesday.

UC can make more history on Saturday with the chance to win 10 games for the 10th time in the 135-year history of Cincinnati football.

It would be a fitting end to a great season, but a transitional two-week stretch since Fickell left and Scott Satterfield was named the head coach after leading Louisville the last four seasons.

"I mostly want to tell you that our team has worked incredibly hard for this opportunity," Coombs said. "It is a fantastic group of young people. It's a weird game, you've got two coaches who weren't the head coaches of this game, and it's certainly different and unique. But our kids have handled this transition in a fantastic manner. They've prepared diligently and with energy and passion, and I'm excited to watch them play. We play a great opponent. We're going to have to play our best game to have an opportunity to win."

BEARCATS AND CARDINALS TO REVIVE RIVALRY AT FENWAY BOWL
Cincinnati (9-3) and Louisville (7-5) will face off for the first time since 2013, restoring the historic 'Keg of Nails' rivalry on Saturday at 11 a.m. in the first-ever Wasabi Fenway Bowl.

The Bearcats are playing in their fifth consecutive bowl game and 22nd all-time.

UC can reach 10 wins in a season for the fourth time in five years and only the 10th time in the 135-year history with a victory. Cincinnati has already won at least nine games in five consecutive seasons for the first time in school history.

The Bearcats are 10-11 in bowl games all-time, having appeared in back-to-back NY6 games and four in the last 15 years. UC fell to No. 1 Alabama in the College Football Playoff Semifinals at the Goodyear Cotton Bowl Classic in 2021 and to No. 9 Georgia in the 2020 Peach Bowl. Alabama and Georgia have won the last two national championships.

Kerry Coombs was named Cincinnati's interim head coach for the bowl following the departure of Luke Fickell on Nov. 27. He agreed to a new three-year deal to be Scott Satterfield's secondary coach/special teams coordinator on Dec. 9.

THE KEG OF NAILS IS BACK
Cincinnati and Louisville restore a historic rivalry in a matchup for the "Keg of Nails." The Bearcats and Cardinals will play for the 54th time with UC holding a 30-22-1 advantage in the series that started with a 7-0 Cincinnati victory in 1929. The trophy is a replica of a keg used to ship nails, which was initiated by the school's fraternities to signify the winner is "tough as nails."

Cincinnati and Louisville played every year from 1966 to 1992 and from 1996 to 2013. The last two games were won by Louisville in overtime: 31-24 in 2013 and 34-31 in 2012. In 2013, Louisville QB Teddy Bridgewater tossed three touchdowns, including two to WR Devante Parker. In 2012, Bridgewater found Parker for two TDs, too.

Coombs went 4-1 as an assistant coach in the Keg of Nails rivalry from 2007 to 2011, winning the last four games. UC defensive line coach Walter Stewart played in three Keg of Nails games and went 3-0. He had 10 tackles and an INT against UofL in 2009, nine stops and two TFLs in 2010 and four tackles and a sack in 2011.

PACE JR. AND CORLEONE COLLECT MAJOR HONORS
Senior linebacker Ivan Pace Jr. ranks in the Top 15 nationally in tackles for loss (19.5, third), tackles (120, 10th) and sacks (9.5, 14th), while leading a defense that ranked fifth in the nation in yards per play allowed (4.52). He was a finalist for the Bednarik Award, Butkus Award and was named the AAC Defensive Player of the Year.

Pace Jr. collected All-America honors from all five NCAA-recognized All-America organizations. He is now the first-ever unanimous All-American in the 135-year history of Cincinnati football.

Pace Jr. (93.1) and redshirt freshman defensive tackle Dontay Corleone (93.9) are top two highest-graded defensive players in the nation according to PFF. Corleone was named a Third Team All-American by PFF. He joined Pace Jr., P Mason Fletcher, TE Josh Whyle, NT Jowon Briggs and CB Ja'Quan Sheppard as First Team All-AAC Selections.

YOU'VE GOT TO PUNT IT UP
Sophomore punter Mason Fletcher became Cincinnati's second-ever Ray Guy Award finalist, joining fellow Australian Jimmy Smith (2018). He also became the first-ever AAC Special Teams Player of the Year from the Bearcats after ranking fourth nationally in average (46.7). He set UC and AAC records with an 84-yard punt and a 65.0 average at SMU earlier this season.

UC ranked second in the nation in net punting (44.69). Fletcher finished with 28 punts I20, 14 50+ and two downed at the 1.

CINCINNATI FOOTBALL'S WINNING TRADITION
Cincinnati football has the 12th-most wins in college football over the last 15 years (since 2008), winning 70% of its game with a record of 133-58 to go along with seven conference titles, seven 10-win seasons and 12 bowl appearances in that stretch. Only Oklahoma (9), Ohio State (8) and Alabama (8) have more league titles since 2008 than UC (7).

Since 2008, UC also has seven AP Top 25 finishes, three AP Top 10 finishes and four NY6 bowl appearances. Cincinnati is 31-5 since the start of 2020 and 53-10 since the start of 2018 – both marks rank in the Top 5 in the nation.

UC had college football's 19th-longest home winning streak all-time, winning 32 straight at Nippert Stadium. The streak was snapped in the 2022 regular season finale on Nov. 25, a 27-24 loss to No. 19 Tulane.

Cincinnati is 659-598-50 (.524) all-time. UC is playing its 135th football season in 2022. The Bearcats program dates to 1885 and is one of the 10 oldest in FBS.
-GoBEARCATS.com-
COURTESY UC ATHLETIC COMMUNICATIONS