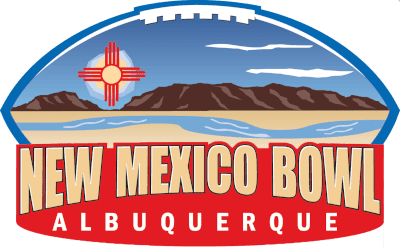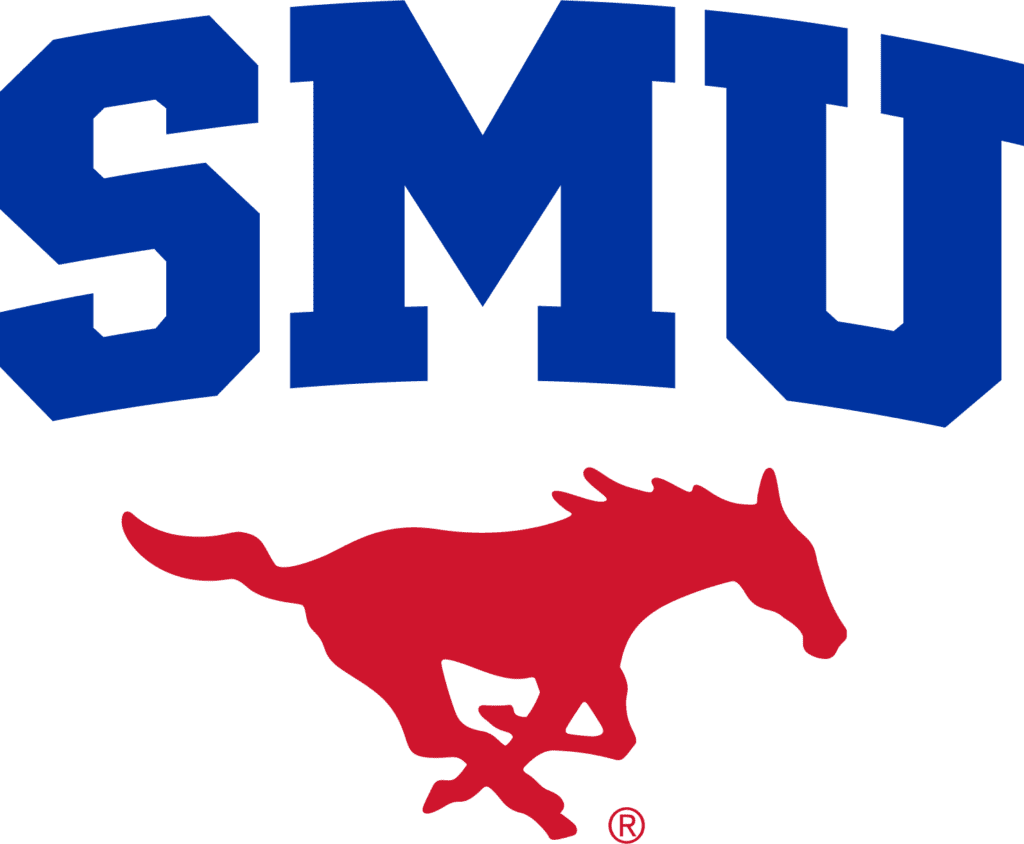 TV: ABC | Channel Finder
Radio: KLIF 570 AM
Listen: Varsity Network App
SETTING THE SCENE
• SMU will face BYU in the New Mexico Bowl on Saturday at 6:30 p.m. CT/5:30 p.m. MT. The game will air on ABC.
• This is the 20th bowl bid for the Mustangs, who hold a 7-9-1 bowl record. They are looking for their first victory since a 43-10 win over Fresno State in the 2012 Hawaii Bowl. This is the fourth consecutive season the Mustangs are bowl eligible.
• The Mustangs are coming off a 34-31 win over Memphis to close the regular season. SMU used a three-game winning streak (at Tulsa, Houston, at USF) to secure bowl eligibility and won four of its last five games.

QUICK HITS
• SMU finished the 2022 regular season, the first under Head Coach Rhett Lashlee, 7-5 to become bowl eligible for the fourth straight season. The streak is the longest since SMU went to four bowls from 2009-12 and made the Mustangs bowl eligible in five of the past six seasons and nine of the past 14. The Mustangs used a three-game win streak with victories over Tulsa, Houston and USF to secure bowl eligibility.
• The Mustangs finished the regular season in the top 15 among FBS rankings for passing offense (5th, 324.9), scoring offense (11th, 38.4), total offense (12th, 279.8), first down offense (12th, 302), red zone offense (13th, .914), blocked kicks (8th, 4) and fewest penalties per game (10th, 4.42).
• In SMU single-season rankings, the 2022 season ranks in the top three for scoring average (T3rd, 38.4), scoring (T3rd, 461), passing yards (3rd, 3,899) and passing yards per game (3rd, 324.9).
• SMU has won at least seven games each season dating back to 2019, making it the longest stretch with at least seven wins since the 2009-12 seasons. It is also the first season the Mustangs have won five conference games since going 6-2 in league play in 2019. The Mustangs have 32 wins, the most for a Power 6 team in Texas over the past four seasons.

THE SERIES
The Mustangs are 0-3 all-time against the Cougars, including a meeting in the 1980 Holiday Bowl. The teams last met in 1997 as members of the Western Athletic Conference with then-No. 23 BYU winning 19-16 in overtime at the Cotton Bowl.

ABOUT THE COUGARS
The Cougars (7-5, Independent) enter the game having won three straight, including a win at Pac-12 foe Stanford to end the season. BYU is playing in the New Mexico Bowl for the second time and appearing in a bowl game for the 17th time in the last 18 seasons.

THE COACHES
• Rhett Lashlee is in his first season as the head coach at SMU and has a 7-5 record. Lashlee, who served as offensive coordinator for the Mustangs for two seasons (2018-19), served as the Offensive Coordinator at Miami in 2020 and 2021. A one-time finalist (2013) and two-time semifinalist (2019, 2020) for the Broyles Award, Lashlee has the distinction of being the only coach ever nominated for the Broyles Award four different times at four different schools (Arkansas State, Auburn, SMU, Miami).
• Kalani Sitake is in his seventh season as head coach at BYU and has a 55-34 record. He has led the Cougars to bowl eligibility six times. Sitake was a student-athlete at BYU in 1994 and 1997-00.

LAST TIME VS. BYU
The Mustangs and Cougars last met in 1997 as members of the Western Athletic Conference with then-No. 23 BYU winning 19-16 in overtime at the Cotton Bowl.

Scoring Summary
BYU 3 3 0 7 6 19
SMU 0 7 3 3 3 16
GOIN' BOWLIN'
SMU's win over USF on Nov. 12 made the Mustangs bowl eligible for the fourth straight season, the longest streak since four straight from 2009-12. SMU has now been bowl eligible for five of the past six seasons and nine of the past 14. This is the 20th bowl bid, with the Mustangs holding a 7-9-1 all-time record (2020 & 2021 cancelled). SMU is looking for its first victory since a 43-10 win over Fresno State in the 2012 Hawaii Bowl.

MUSTANG CAPTAINS
Elijah Chatman, Tanner Mordecai, Jimmy Phillips Jr., Rashee Rice and Austin Upshaw were voted captains for the 2022 season. Upshaw was also honored with the No. 23 jersey in honor of Jerry LeVias (page 8).

SHARE THE WEALTH
SMU has had 17 players score touchdowns in 2022. Eight different Mustangs have rushing TDs (Lavine 9), while nine have receiving TDs (Rice 10). Elijah Chatman adds a fumble recovery for a TD.

LASHLEE NAMED SMU HEAD FOOTBALL COACH
Rhett Lashlee returned to SMU, this time as Head Football Coach, on Nov. 29, 2021. Lashlee previously served as offensive coordinator for the Mustangs, including during the record-setting 2019 season.

Lashlee, a one-time finalist (2013) and two-time semifinalist (2019, 2020) for the Broyles Award, presented to the nation's top assistant coach, comes back to the Hilltop after two seasons as the Miami Hurricanes' offensive coordinator and quarterbacks coach. Lashlee also has the distinction of being the only coach ever nominated for the Broyles Award four different times at four different schools (Arkansas State, Auburn, SMU, Miami).

In his first season in Coral Gables, the Hurricanes jumped to No. 32 in the FBS in total offense (from No. 98), No. 29 in passing offense (from No. 52), No. 26 in scoring offense (from No. 90), No. 17 in red zone offense (from No. 122) and No. 20 in first downs gained (from No. 84). In 2021, Miami again ranked 26th in scoring average, improving to 34.1 PPG, and jumped up to 22nd in total offense (448.).

Prior to heading to Coral Gables, Lashlee helped lead the Mustangs to a 10-3 finish in 2019, guiding an offense that ranked No. 7 in FBS in scoring (41.8 points per game), No. 13 in passing offense (309 yards per game), No. 9 in total offense (489.8 yards per game) and No. 12 in first downs gained (322). SMU's 10 wins were the school's most since the 1984 season, and its 35 rushing touchdowns set a school record.

BOWL FOES
Despite only having met three times, the Mustangs and Cougars squared off in one of the most entertaining bowl games in college football history, the 1980 Holiday Bowl. The game featured two teams with distinctly different offensive philosophies. SMU relied upon the running of Eric Dickerson and Craig James, while BYU boasted an explosive aerial attack led by Jim McMahon.

The Mustangs jumped out of the gate early, racing to a 19-0 lead in the first quarter after touchdown runs by Dickerson and James, a safety and a 42-yard field goal by Eddie Garcia. SMU had increased its lead to 29-7 in the second quarter before BYU's Vai Sikahema returned a punt 83 yards, pulling the Cougars within 16 at halftime. Entering the fourth quarter, SMU led 38-19, and with four minutes remaining the Mustangs held a 45-25 advantage.

With his team trailing by 20, McMahon led BYU to two quick touchdowns to cut the SMU lead to 45-39. With 18 seconds remaining, BYU's Bill Schoepflin blocked Eric Kaifes' punt to give BYU possession at the Mustang 41-yard line. After two desperation passes by McMahon fell incomplete, the Cougars had one final opportunity with just three seconds left. As time expired, McMahon found tight end Clay Brown in the end zone for a 41-yard touchdown pass, guiding BYU to one of the greatest comebacks in bowl history.

WATCH US
Eleven Mustangs were listed on 19 National Watch Lists in 2022.
Beau Barker | Burlsworth Trophy
Ryan Bujcevski | Ray Guy Award
Elijah Chatman | Bronko Nagurski Trophy, Outland Trophy, Rotary Lombardi Award, Senior Bowl
Brendan Hall | Ray Guy Award
DeVere Levelston | Senior Bowl
Bryan Massey | Paul Hornung Award
Tanner Mordecai | Davey O'Brien Award Semifinalist, Earl Campbell Tyler Rose Award Semifinalist, Walter Camp Award, Maxwell Award, CFPA National Performer of the Year, William V. Campbell Trophy, Manning Award, Johnny Unitas Golden Arm Award
Terrance Newman | Wuerffel Trophy
Rashee Rice | Biletnikoff Award Semifinalist, Earl Campbell Tyler Rose Award Semifinalist, Senior Bowl
Isaac Slade-Matautia | Butkus Award, Polynesian College Football Player of the Year, Senior Bowl
Jaylon Thomas | Senior Bowl

ALL-CONFERENCE MUSTANGS
Rashee Rice was selected to the American Athletic Conference First Team, while four total Mustangs were honored as all-league teams were announced.

Elijah Chatman and Justin Osborne were named to the conference's second team, while Jaylon Thomas was an honorable mention selection. Both Chatman (2021) and Thomas (2020, 2019) are repeat second-team selections, while Rice was an honorable mention selection last season.

HOME SWEET HOME
SMU is 18-4 at home since the start of the 2019 season, which included a 5-1 record in 2021 and a 6-0 record in 2019. The 18 wins are the second highest total for an FBS team in Texas.

SMU set a record for the largest regular season attendance in Ford Stadium at the Sept. 24 game against TCU with 35,569 fans, including a record 4,590 students. The previous regular season record was 35,481 vs TCU (2010). The stadium record is 36,742 (Armed Forces Bowl, SMU vs Army, 2010). The Mustangs averaged 24,971 this season at Ford Stadium (149,827 total in 6 games), an SMU-best since Ford Stadium opened in 2000.x

SMU was 3-1 at home in 2020 and announced sellouts of 7,898 in all four games (COVID-19 restrictions). The loss to then-No. 9/10 Cincinnati snapped a streak of eight consecutive home wins at Ford Stadium (4th longest streak home winning streak in program history – 18, 1925-28; 17, 1934-36; 10, 1946-48; 8, 2019-20).

The Mustangs finished the 2019 season 6-0 at home, posting a perfect record at home for the first time since going 4-0 in 1968 when games were played at the Cotton Bowl. The Mustangs last went perfect on campus in 1939 when they were 5-0. SMU last won six games at home in 2017, finishing 6-1 overall.

LET'S GET EXPLOSIVE
How SMU ranks among the nation in explosive plays:
Yards No. of Plays Yards No. of Plays
20+ 76 (t13) 60+ 5 (t26)
30+ 37 (t8) 70+ 3 (t17)
40+ 19 (t10) 80+ – (-)
50+ 9 (t19) 90+ – (-)
• Tanner Mordecai connected with Jordan Kerley on a 70-yard TD pass at USF.
• On the first play from scrimmage at Tulsa, Preston Stone threw a career-long 75-yard TD pass to Rashee Rice.
• In the win over Navy, Tanner Mordecai became the first FBS QB this season with three 20+yard pass TDs and a 20+ yard rushing TD in a single game this season. His 60-yard TD run was a career long.
• Tanner Mordecai had two TD passes of 50+ yards (51 to J. Kerley, 75 to R. Daniels Jr.) against UNT. The 75-yard TD pass to Daniels Jr. was a career long.
• TJ McDaniel had a TD run of 57 yards vs. Lamar, a career long, Velton Gardner added a 39-yard run for a TD at UCF.
• Mordecai's 51-yard TD pass to RJ Maryland at Maryland gave him eight TD passes of at least 50 yards at SMU.

KEEP THE FLAG
The Mustangs rank 11th nationally in fewest penalties per game (4.42). SMU has committed three or less in five of 12 games this season, including two in games against Houston and USF.

ON THE RECEIVING END
Biletnikoff Watch List selection Rashee Rice finished the regular season as the FBS leader in receiving yards (1,355, SMU record) and receiving yards per game (112.9) and was fifth in receptions per game (8.0) and 11th in receiving TDs (10). He finished his career with a streak of 40 straight games with a reception (4th FBS).

Overall, SMU has had at least one 100-yard receiver in 10 of 12 games this season (four different players – Rashee Rice (6), Dylan Goffney (2), Jordan Kerley (2), Jake Bailey (1)), most recently Rice (147 against Memphis). The Mustangs have had 8+ players catch a pass in nine of 12 games, while nine have caught a TD pass.

The Mustangs had three players on the 2021 Biletnikoff Award Watch List – Reggie Roberson, Jr., Rashee Rice and Danny Gray. With Rice on the list in 2022, it is the 14th consecutive year a Mustang has made the list dating back to 2009. SMU was one of only 11 teams with multiple student-athletes listed in 2021, and one of only two (Nevada) with three players. It was the third straight season that the Mustangs have had at least two players mentioned.

SMU is one of only three schools in The American to have ended 2021 with at least three players with multiple 100-yard receiving games – Rice (4), Roberson, Jr. (10), Gray (3) – and was the only school in The American to have had five players with 100-yard receiving performances in 2020. The Mustangs also had multiple 100-yard receivers three times in 2020.

STREAKING
The Mustangs started 7-0 in 2021 for the second time in three seasons (8-0, 2019), while the 5-0 start gave SMU its third consecutive season of starting 5-0 for only the second time in program history (1981-83). The Mustangs' eight-game win streak to start the 2019 season was the longest since SMU won 10 straight in 1982. SMU was also 3-0 to open AAC play for the second time in three seasons.

The 2022 loss at Maryland snapped a regular-season, non-conference win streak of 14, the most since a streak of 17 from 1979-85. SMU also had a win streak of seven straight regular-season, non-conference road games before that game.

HOT START
SMU led or was tied after the first quarter in 34 of the past 46 games, and were also leading or tied at halftime in 34 of 46.
500 CLUB
SMU had 553 yards of total offense at USF and has registered 500 yards of total offense in 15 of the past 31 games. The Mustangs averaged 465.9 yards of total offense in 2021, first in the AAC and 13th nationally. Ten of the top 13 totals on the single-game list have come in the last five seasons, six of 13 have come with Rhett Lashlee as HC or OC.

2022
USF – 553 (280 passing, 273 rushing)
Houston – 642 (379 passing, 263 rushing)
Maryland – 520 (369 passing, 151 rushing)
North Texas – 576 (426 passing, 150 rushing)

TOT OFFENSE – YDS
1 2019 6368
2 2017 6220
3 2010 5804
4 2022 5758

SMU SINGLE-GAME TOTAL YARDS
1 Temple, 10-26-2013 (W, 59-49) 728
2 at North Texas, 9-19-2020 (W, 65-35) 710
3 Temple, 10-19-2019 (W, 45-21) 655
4 Houston Baptist, 9-29-2018 (W, 63-27) 653
5 Houston, 11-5-2022 (W, 77-63) 642
6 Texas State, 9-14-2019 (W, 47-17) 639
7 at TCU, 9-28-1985 (W, 56-21) 636
ECU 9-19-2019 (W, 59-51) 636
9 UCF, 11-13-2021 (W, 55-28) 631
10 at Rice, 11-11-1978 (W, 58-0) 618
11 Tulane, 10-21-2021 (W, 55-26) 612
12 at TCU, 9-25-2021 (W, 42-34) 595
13 at Connecticut 11-10-2018 (W, 62-50) 594

WHAT A RUSH
The Mustangs have four games this season with 3+ TDs (USF, Tulsa, Lamar, TCU), including two with the same player posting 3+ (Lavine Tulsa, Siggers TCU). Four Mustangs have multi-TD games (Wheaton, Lavine, McDaniel, Siggers). SMU's six running backs who have seen action in 2022 have combined for a loss of only 45 yards off 349 carries.

Lavine leads the Mustangs with 551 yards off 119 carries and nine TDs. In his first career start, Tyler Lavine rushed for 112 yards (2nd straight 100+) and a TD against the USF. Lavine had a rushing TD in four straight games (Cincinnati-USF) and was 66-361 with six TDs in those games. He had a career day against Houston with 25 carries and 146 yards, while adding a TD. He was coming off a three-TD performance in the win at Tulsa. In the regular season finale against Memphis, Lavine posted his second multi-TD performance of the season.

OUR SPECIALTY
• Collin Rogers is 56-56 on PATs including an SMU-record 11-11 against Houston. He is also 15-19 on field goals. Rogers is 15-15 on the season from 46 yards or less (misses are 49, 49, 52, 53). He is the SMU single-season record holder with 56 PATs and is tied for seventh for single-season points at 101.
• Ray Guy Award candidate Ryan Bujcevski has 36 punts for 1,578 yards (long of 64), including eight of 50+, 14 inside the 20, 18 fair catches and three touchbacks

BLOCK PARTY
• The Mustangs rank ninth nationally and first in the AAC in blocked kicks with four, two from DeVere Levelston, one from Elijah Chatman and one from Isaac Slade-Matautia.
• Levelston's pair of blocked kicks (UNT, Cincinnati) rank fifth in the FBS, one behind the national lead of three.

CLUB TAKEAWAY
• Club Takeaway is open for business in 2022. The Mustangs have at least one takeaway in 20 of the past 25 games, 29 of the past 35 games and 49 of past 57 games.
• The Mustangs forced three turnovers (3 INT) in the win over Houston. Nick Roberts had a pair (first Mustang since 2016) and Jahari Rogers added one.
• Jahari had back-to-back picks in the end zone against Houston and USF.
• Nick Roberts ranks 22nd nationally in fumbles recovered (2).
• SMU has six multi-takeaway games in 2022.
• Elijah Chatman's fumble return for a TD at Tulsa was the first for the Mustangs since 2017.
• SMU had seven takeaways in the first three games of the season (multiple takeaways in each game).

GETTING DEFENSIVE
• Elijah Chatman opened 2022 on Bronko Nagurski Trophy, Outland Trophy and Rotary Lombardi Award Watch Lists.
• The SMU Defense held No. 21/19 Cincinnati to 379 yards, the second-lowest of the season (364 at Tulsa).
• The Mustangs had nine TFLs and a season-high five sacks against TCU, including a career-high 3.0 sacks from Nelson Paul. Paul's were the most by an SMU players since 3.0 by DeVere Levelston vs UCF (11-13-21), and the team total was the most since 5.0 in the same game. In his first game this season after coming back from injury, Je'lin Samuels added 1.5 and Elijah Chatman had 0.5.
• SMU tied its season high with five sacks at Tulsa (5 different players).
• Brandon Crossley sealed the win over Memphis with an interception in the end zone with :02 left on the clock.
SEEING RED
The Mustangs rank 12th nationally (1st AAC) in red zone offense at 91% (53-58), with 42 of the 58 coming in the form of TDs.

THE BOYS ARE BACK
The Mustangs returned four offensive linemen who played starting roles in 2021 – Jaylon Thomas, Justin Osborne, Branson Hickman and Marcus Bryant. Seven Mustang offensive linemen have started at least one FBS game with the line making 140 career starts overall.

The Mustangs finished 2021 with national rankings of ninth in scoring offense (38.4), 13th in total offense (465.9), 14th in passing offense (304.5) and 17th in sacks allowed (1.33).
SMU finished the 2020 season ranked ninth nationally in red zone offense (.920), 12th in total offense (494.5) 13th in passing offense (318.0) and 15th in scoring offense (38.6). They were also in the top 15 in three of the four categories in 2019, after not cracking the top 25 on any of the lists in 2018.

Year Passing Offense Scoring Offense Total Offense
2022 6 (324.9) 13 (38.4) 12 (479.8)
2021 14 (304.5) 9 (38.4) 13 (465.9)
2020 13 (318.0) 15 (38.6) 12 (494.5)
2019 13 (309.0) 7 (41.8) 9 (489.8)
2018 27 (271.7) 53 (30.4) 80 (387.2)

MAKING OUR POINT
SMU posted a program-record 77 point performance against Houston on Nov. 5 and the 2022 season ranks fourth on the all-time season scoring list.

SMU SEASON SCORING
1 2019 544
2 2017 492
3 2021 461
2022 461

SMU SEASON SCORING AVERAGE
1 2019 41.8
2 2020 38.6
3 2021 38.4
– 2022 38.4
4 2017 37.8
5 1981 33.2

The Mustangs scored 50+ points in three games (ACU 56, Tulane 55, UCF 55) in 2021, marking the third season SMU has reached the threshold in at least three games. They finished the regular season atop the AAC in scoring offense at 38.4. The Mustangs allowed only 21 points over the first two games of 2021, the fewest to open the season since 1996 and the fewest in consecutive games since 2011.

@T_MORDECAI
Davey O'Brien Award and Earl Campbell Tyler Rose Award Semifinalist Tanner Mordecai enters the game as SMU's career leader in 300-yard passing games, while ranking second for passing TDs and TDs responsible for. With nine in 2022, he has had multiple passing TDs in 19 of 23 games at SMU.

Mordecai went 28-37 passing for 379 yards and nine TDs against Houston, while also going 8-54 rushing with a TD for 433 yards of total offense. The nine TD passes and 10 total TDs responsible for were both AAC and SMU records, while the seven passing TDs in the first half tied the NCAA record. According to ESPN Stats and Info, he is the only player in FBS history to have seven passing TDs and a rushing TD in a half. He was named the AAC Player of the Week and was also honored as National POTW by the College Football Performance Award, Walter Camp Award, Maxwell Award, Davey O'Brien Award and Earl Campbell Tyler Rose Award.

NCAA Top-10 Rankings:
9 (2) | Passing TDs | 31
10 (2) | Passing Yards Per Game | 300.5

SIGNAL-CALLERS GET THE CALL
Mustang QBs registered a number of firsts in the 45-34 win over Tulsa. In his first career start, Preston Stone went 11-17 for 219 yards including a 75-yard TD to Rashee Rice on the first play from scrimmage. After an injury to Stone, Kevin Jennings made his first career appearance and went 8-11 for 91 yards and his first career passing TD, also to Rice.

@DOUB11E_R
Biletnikoff Award and Earl Campbell Tyler Rose Award Semifinalist Rashee Rice finished the regular season leading the nation in receiving yards (1,355) and receiving ypg (112.9) and was fifth in receptions/game (8.0) and 11th in receiving TDs (10). He currently has a streak of 40 straight games with a reception (4th NCAA). He was named a second-team All-American by the FWAA, Walter Camp Award and Pro Football Focus.

Career 100+ yard games (2022) // 10 (6)
Career multi-TD games (2022) // 5 (3)

Rice posted career highs in receptions (13 vs. Memphis) and yards (193 at Maryland) in 2022. He has three 150+ yard games.

@RJMARYLAND
True freshman RJ Maryland has had a pair of multi-TD reception games in 2022 (Houston, at Tulane). His six receiving TDs are second for a Mustangs this season and second on SMU's all-time season list for tight ends.

Among AAC tight ends, Maryland finished the regular season tied for first for receiving TDs, fifth in receptions and sixth in receiving yards. He led freshmen tight ends in all categories. With FBS true freshmen, Maryland was second in both receiving yards and touchdowns and third in receptions.

SEASON RECEIVING TDS – TIGHT ENDS
1 Kylen Granson, 2019 9
2 RJ Maryland, 2022 6
3 Ryan Kennedy, 2006 5
Kylen Granson, 2020 5

@C__ROG41
Freshman kicker Collin Rogers has opened his collegiate career 56-56 on PATs and 15-19 on field goals. He is 15-15 on the season from 46 yards or less (misses – 49, 49, 52, 53). His 11-11 PATs against Houston set SMU records for single-game made and attempted.

Ranking among true freshmen nationally:
2 Total Points Scored (kickers) 101
3 Total Points Scored 101
4 FG Made 15

DOING THEIR PART
Jimmy Phillips Jr. is on track to tie the SMU career-games played record, currently suiting up 58 times for the Mustangs. Phillips Jr. leads the Mustangs with 76 tackles, including seven TFLs and a sack. He also adds five PBUs and three QBHs.

Ben Redding had a breakout game against Houston finishing with three TDs, but was injured and has missed the last three games. In nine games this season, Redding has 13 catches for 107 yards and four TDs. He is tied for third on SMU's career list.

SMU CAREER GAMES PLAYED
1 Hayden Howerton, 2017-21 59
2 Jimmy Phillips Jr., 2018-22 58
3 Delano Robinson, 2017-21 56
Ben Redding, 2018-22 56

@BROCHIA.ELI
Named a "freak" in college football, Elijah Chatman saw action in all 12 games in 2021, making 11 starts, and registered 40 tackles, including 10 TFLs for 39 yards and 2.5 sacks for 19. For his efforts, Chatman was named second-team All-AAC.

He was listed on Bronko Nagurski and Outland Trophy Watch Lists and had a breakout game with three tackles, a 23-yard fumble return and a blocked kick at Tulsa. Chatman has 37 tackles, four TFLs, three sacks, a fumble recovery for a TD and a blocked PAT in 2022.

CHATMAN, GOREE AMONG TOP FREAKS IN COLLEGE FOOTBALL – BRUCE FELDMAN
The Mustangs have another future Freak on their defense in freshman linebacker Pierre Goree, a 6-1, 220-pounder who ran wind-aided 10.08 and 10.09 100-meter times this spring and blazed a 10.22 in May at an event in Austin, but Chatman, No. 65 on the list, is the SMU player for now we're spotlighting. Not only is he pound for pound one of the strongest people in college football, Chatman is one of the strongest period. On the field, Chatman made 25 tackles, 10 TFLs and 2.5 sacks. In the weight room, the 6-1, 295-pound Shreveport, La., product bench pressed 495 pounds this offseason and has done 42 reps at 225. He also back-squatted 615 and power-cleaned 335, and did a muscle-up weighing 290.

@BRYAN_MASSEY0
Second team all-conference selection Bryan Massey saw action in all 12 games last season and registered a team-leading 20 kick returns for 686 yards, which ranked 12th in the NCAA and 11th all-time at SMU. His two kick return TDs ranked second in the NCAA and tied both the SMU career and single-season records. The 36.1 yards/return led the conference. Overall, Massey posted three 100-yard return games (Tulane, Houston, Tulsa) and finished with 734 all-purpose yards.

2021 National Rankings (AAC)
2 (1) | Kickoff returns | 34.3
2 (2) | Kickoff return TDs | 2
12 (2) | Combined kick returns | 686

On defense, Massey registered 29 tackles (22 solo), including 1.5 TFLs. He added one interception for 48 yards and six pass breakups.

Massey had a breakout return game against Tulsa, this season with three for 97 yards, including a season-long 53-yard return to open the game.

Massey was on the Paul Hornung Award Watch List and earned preseason All-America honors from Sports Illustrated, Pro Football Network, Phil Steel and Athlon Sports. He was limited due to injury to start the season and has nine KO returns for 205 yards and 40 tackles.

FOR THE RECORD
Under SMU Head Coach Rhett Lashlee, who previously served as the Mustangs' OC (2018-19), SMU broke program records in 2019 for scoring average (41.8), scoring (544), rushing TDs (35), total offense (489.8), yards (6,368), first downs (322), kick return average (26.2 and sacks (51.0). The Mustangs went on to top the total offense record (494.5) in 2020, and also set marks for completion percentage (65.4) and yards per play (6.57).

TRIBUTE 23
Since 2009, the SMU coaching staff has chosen a deserving student-athlete to wear the number 23 to honor Jerry LeVias. Austin Upshaw earned the honor for the 2022 season.

LeVias was the first African-American to receive an athletic scholarship in the Southwest Conference. While at SMU, LeVias made athletic and academic All-America teams and, in 1966, contributed to the Mustangs' first SWC title in 18 years. He was an All-American in 1968 and was chosen All-SWC in 1966, 1967 and 1968. He is in both the College Football and SMU Athletics Halls of Fame.

Players To Wear #23
Austin Upshaw, WR, 2022
Shaine Hailey, LB, 2021
Brandon Stephens, DB, 2020
Rodney Clemons, S, 2019
#PONYUPDALLAS
SMU added blue Dallas-themed jerseys to its rotation in 2021, which highlight some of the same features as the white jerseys, which debuted in 2019.

• The helmet decal features the famous Triple D interlocked with the timeless SMU Pony, symbolizing the unity between the city of Dallas and SMU.

• The stripe on the helmet and jersey sleeves pay homage to the Dallas Cowboys.

• The number and pant stripe pay tribute to the 1966 Dallas Cowboys, led by quarterback and SMU alum Don Meredith.

• The script 'Dallas' featured on the chest pays homage to SMU alum and AFL founder Lamar Hunt and the Dallas Texans.

THE VOTES ARE IN
SMU opened the season receiving votes in the AFCA Coaches Poll, making it the fourth straight season ranked or receiving votes. SMU was ranked as high as No. 15/14 in 2019 (week 10) and reached No. 19/16 (week 9) in 2021. The Mustangs were ranked or receiving votes in at least one poll in 12 weeks last season, second only to Cincinnati (16) in The American.

GRIDIRON GRADS
2022 opened with 18 Mustangs on the roster who have already earned undergraduate degrees – Joe Bissinger, Ryan Bujcevski, Owen Condon, Beau Corrales, Turner Coxe, Ar'mani Johnson, Will Kuehne, Tanner Mordecai, Terrance Newman, Jimmy Phillips Jr., Ben Redding, Shanon Reid, Nick Roberts, Tre Siggers, Isaac Slade-Matautia, Jaylon Thomas, Austin Upshaw & Gary Wiley.

MUSTANGS IN THE CLASSROOM
SMU had 45 student-athletes named to the AAC All-Academic team following the 2021-22 season. To be eligible for the honor, a nominee must have competed in an AAC-sponsored sport, attained a minimum grade-point average of 3.00 for the preceding academic year, and completed a minimum of two consecutive semesters or three consecutive quarters of academic work, with a total of 18 semester or 27 quarter credits, not including remedial courses.

ACADEMIC ALL-DISTRICT
Will Benton IV and Owen Condon have been named College Sports Communicator (formally CoSIDA) Academic All-District Selections.

The 2022 Academic All-District® Football Team, selected by College Sports Communicators, recognizes the nation's top student-athletes for their combined performances on the field and in the classroom.
To be recognized, a student-athlete must be a starter or important reserve with at a 3.50 cumulative grade point average. They must have completed a full calendar year at their current institution and have been on a college roster in that sport for two years. Graduate students in their first season at an institution are eligible, and must have had a cumulative GPA of 3.50 or higher as an undergrad as well.

A graduate student working on his masters in finance, Condon is in his first season on the Hilltop and has played in 10 of 11 games in 2022, making eight starts. As part of the Mustang offensive line, Condon has helped the Mustangs to top-20 national rankings in passing offense (7th, 326.2), first down offense (9th, 282), scoring offense (10th, 38.8), total offense (10th, 484.9) and red zone offense (20th, .906).

Long snapper Benton IV is majoring in applied physiology and sport management with a sport management concentration. As SMU's primary snapper, he has helped secure a perfect 52-52 for Collin Rogers on PATs and snaps for Ray Guy Award Watch List honoree Ryan Bujcevski. He also has a pair of special teams tackles.

HALL HONORED THROUGH MILITARY BOWL 3M STEM SCHOLAR-ATHLETE PROGRAM
Mustang kicker/punter Brendan Hall has been recognized as SMU's representative in the Military Bowl 3M STEM Scholar-Athlete Program. The program recognizes some of the brightest minds taking the football field in the American Athletic and Atlantic Coast Conferences.

The Military Bowl 3M STEM Scholar-Athlete Program honors one football player at each university that is a member of the ACC and the American Athletic Conference – the two conferences that are represented in the Military Bowl college football game. These players are studying STEM (science, technology, engineering, math) subjects and/or aspire to STEM careers. Hall is a pre-major in Mechanical Engineering, boasting a 3.492 grade point average.

BOLD – BIG OPPORTUNITIES LIVE IN DALLAS
As part of its goal of Shaping Champions and preparing students for life, SMU Athletics proudly announced the addition of its BOLD (Big Opportunities Live in Dallas) Program to its suite of student-athlete development tools, with the goal of helping student-athletes navigate and capitalize on new Name, Image, Likeness (NIL) legislation.

BOLD will, among other things, provide SMU student-athletes with the means to navigate the evolving NIL landscape. The BOLD program incorporates INFLCR, a comprehensive NIL education and compliance solution, and campus resources from the Cox School of Business, the Dedman School of Law, and the Meadows School of the Arts.

While the acronym BOLD emphasizes SMU's ties to the City of Dallas, the word is also important in its ties to SMU and the University's Brand Promise, which states, "For the bold, curious, and creative, SMU is the comprehensive research university whose enterprising spirit in a vibrant community empowers leaders to tackle grand challenges."

SMU ATHLETICS LAUNCHES NEW STUDENT-ATHLETE SUCCESS DEPARTMENT
As part of its goal of Shaping Champions and preparing students for life, SMU Athletics proudly announced the creation of a new Student-Athlete Success Department. This new department encompasses all student-development-centered efforts such as Life After Ball, SAAC and community service initiatives. Additionally, it will house NIL Education and Diversity, Equity and Inclusion programming. Due to a generous donation from Suzanne and Glenn Youngkin, SMU Athletics will be able to grow staffing in these critical areas in our support of our student-athletes.

MUSTANG STUDENT-ATHLETES & NIL
SMU Football student-athletes benefit from Name, Image, Likeness (NIL) opportunities through SMU Athletics' conference-leading BOLD NIL program. SMU topped the AAC for NIL Deals among INFLCR partners, ranking No. 1 in Total Transactions, Total Transaction Value and Average Transaction Value. To date, football student-athletes have amassed over 160 total transactions, totaling more than $434,800 with an average transaction value of nearly $2,700. SMU student-athletes overall have over 280 transactions for over $620,000 with an average transaction value of $2,200.

SMU ATHLETICS CELEBRATES RECORD FUNDRAISING YEAR
The SMU Mustang Club broke the all-time fundraising record with $73 million in gift receipts and new commitments for the 2022 fiscal year, which ended May 31. The totals represent an increase of nearly $47 million from the previous fiscal year. It is the first fiscal year in which cash donations and commitments have eclipsed $70 million since the Mustang Club was founded in 1935. Through the generosity of Mustang donors, cash gifts rose 71% from fiscal year 2021 and totaled $36 million. The best-ever performance resulted from the contributions of 3,105 donors.

GRAY, CALCATERRA SELECTED IN 2022 NFL DRAFT
Danny Gray and Grant Calcaterra were selected in the 2022 NFL Draft, joining 172 previous Mustangs selected in NFL Drafts. The pair match SMU's total from the 2021 draft, and are the most since the Mustangs had three in 2018. In total, SMU has had eight players selected since 2018.

Gray was selected in the third round as the 105th overall pick by the San Francisco 49ers. He is the fourth Mustang wide receiver to be selected in the Draft since 2018. Calcaterra was selected as the 198th overall pick in the sixth round by the Philadelphia Eagles.

WOODS NAMED BROYLES AWARD NOMINEE
Offensive Coordinator and tight ends coach Casey Woods was announced as a nominee for the Broyles Award. Presented by the Frank & Barbara Broyles Foundation, the award honors college football's top assistant coaches.

At the time of the announcement, SMU ranked seventh nationally in passing offense (325.9), ninth in scoring offense (40.3), 11th in total offense (486.4) and 13th in redzone offense (.917). His tight ends had 37 catches for 404 yards and eight TDs.

Wide receiver Rashee Rice leads the nation in receiving yards (1,208) and receiving yards per game (109.8, while ranking fifth in receptions per game (7.5) and 11th in receiving TDs (9). Quarterback Tanner Mordecai ranks in the top-15 nationally for passing TDs (8th, 29), points responsible for per game (10th, 18.6), points responsible for (14th, 186) and total offense (12th, 318.3).

The Mustangs set American Athletic Conference and SMU single-game records for TD passes (Mordecai, 9) and total TDs responsible for (Mordecai, 10) in the 77-63 win over Houston on Nov. 5. They also set the SMU and tied the AAC record for points in a game (77) and points in the first half (56). Mordecai also tied the NCAA record with seven TD passes in the first half.

SYMONS NAMED TO DCTF 40 UNDER 40 LIST
Scott Symons was hired as SMU's Defensive Coordinator in December 2021 after spending three seasons as Defensive Coordinator at Liberty, while also working with safeties and linebackers.

Liberty closed out the 2021 season with a win in the Lending Tree Bowl and finished in the top 20 in passing yards allowed (9th, 180.3), red zone defense (10th, .725), total defense (15th, 320.2) and tackles for loss (16th, 7.1), while also ranking 26th in sacks (2.85) and 27th in scoring defense (21.5).

In 2020, Symons helped the Flames to a 10-1 season and a No. 17 final ranking in the AP Poll, their highest in program history. He was named to the Broyles Award Watch List and led the defense to a top-20 ranking in total defense (No. 11, 317.7). Liberty also ranked No. 12 in passing yards allowed (184.0) and No. 22 in scoring defense (20.5). The 2019 season saw Liberty finish 28th nationally in sacks (2.69/game) and 31st in interceptions (12).

During his time with the Flames, Symons mentored NFL free agent signees Solomon Ajayi, Elijah Benton, Jessie Lemonier and Bejour Wilson. Liberty also won back-to-back FBC Mortgage Cure Bowl titles in 2019 and 2020.

NEW NAMES, NEW FACES (PREVIOUS SCHOOL)
The Mustangs welcomed 10 new assistant coaches to the Hilltop in 2022.
Scott Symons | Defensive Coordinator (Liberty)
Casey Woods | Offensive Coordinator (Missouri)
Rob Likens | Assistant Head Coach / Wide Receivers / Pass Game Coordinator
Craig Naivar | Special Teams Coordinator / Safeties (USC)
Jonathan Brewer | Quarterbacks (Miami)*
Kyle Cooper | Outside Linebackers / Recruiting Coordinator (Miami)*
Khenon Hall | Running Backs (Texas Southern)
Rickey Hunley, Jr. | Cornerbacks / Pass Game Coordinator
Garin Justice | Offensive Line / Run Game Coordinator (Miami)
Calvin Thibodeaux | Defensive Line (Oklahoma)
*Served on SMU's staff 2018-19

NEW FACES, SAME CONFERENCE
The American has finalized entrance agreements with its six incoming member institutions, who will officially join the conference July 1, 2023.

The establishment of the entry date comes after the conference reached agreement with its three exiting schools – UCF, Cincinnati and Houston – to terminate their conference membership as of June 30, 2023. The American announced in October that UAB, FAU, Charlotte, UNT, Rice and UTSA had their applications for membership approved by the conference's nine continuing members.

The six new members will join East Carolina, Memphis, Navy (football only), South Florida, SMU, Temple, Tulane, Tulsa and Wichita State (basketball and Olympic Sports only) – to bring The American's membership to 15 schools, beginning with the 2023-24 academic year. The American will compete as a 14-team league in football and in men's and women's basketball among other sports.

DICKERSON NAMED TO COLLEGE FOOTBALL HALL OF FAME
Eric Dickerson was inducted as part of the 2020 class of the College Football Hall of Fame. As part of the famed Pony Express, Dickerson was a unanimous first-team All-American and helped lead the Mustangs to a National Championship (Helms Athletic Foundation) and an 11-0-1 record in 1982. Dickerson was the SWC career leader with 47 rushing touchdowns and was third on the career list with 4,450 rushing yards. He left SMU as the all-time rushing leader and was tied with Doak Walker for most career points (288). Dickerson also had 28 100-yard rushing games at SMU.

SMU won back-to-back Southwest Conference titles in 1981 and 1982, when Dickerson was twice named the SWC Player of the Year and led SMU to a win in the 1983 Cotton Bowl. He finished third in the Heisman Trophy voting in 1982 and was a second-team All-American in 1981. Dickerson is also a member of the SMU Athletics Hall of Fame, Cotton Bowl Hall of Fame, SWC Hall of Fame and Texas Sports Hall of Fame.

A first-round draft choice of the Los Angeles Rams in 1983, Dickerson broke the NFL single-season rushing record with 2,105 yards in 1984. He finished his professional career in 1993 as the NFL's second all-time leading rusher and was inducted into the Pro Football Hall of Fame in 1999.

Mustangs in the CFB Hall of Fame
1954 Ray Morrison, coach, 1915-16, 1922-34
1955 Matty Bell, coach, 1935-41, 1945-49
1959 Doak Walker, back, 1945, 1947-49
1964 Kyle Rote, back, 1948-50
1969 Gerald Mann, quarterback, 1926-27
1973 Bobby Wilson, halfback, 1933-35
1982 Don Meredith, quarterback, 1957-59
2003 Jerry LeVias, wide receiver, 1966-68
2003 Hayden Fry, coach, 1962-72
2020 Eric Dickerson, back, 1979-82

SMU2WWE
Beau Morris, Mustang offensive lineman from 2018-21, was one of 14 individuals to earn a WWE contract as part of the Next In Line program, following Summer Slam tryouts. Morris is not the first Mustang to grace the ring. He joins WWE Hall of Famer "Hacksaw" Jim Duggan and 23-time world champion Fritz Von Erich, patriarch of the Von Erich family and owner of Dallas-based World Class Championship Wrestling.

PONY UP-GRADES!
Opened in 2000, Gerald J. Ford Stadium has a horseshoe configuration with an open south end zone adjacent to Mockingbird Lane. The architecture is consistent with the Collegiate-Georgian style of the entire SMU campus and features traditional, yet state-of-the-art design concepts. The stadium has a seating capacity of 32,000 with the possibility for future expansion to 45,000. The configuration includes nearly 600 club level seats and 240 seats in 24 spacious luxury suites housed in a three-level tower and press box. In addition to housing the club and suites, the press box provides excellent sightlines and comfortably accommodates more than 125 working print, digital, radio and television media. The playing surface is 25 feet below ground level, with half of the stadium's seats sunk below
grade, ensuring a smooth transition into the surrounding neighborhood and the remainder of campus.

The stadium has undergone millions of dollars' worth of upgrades since opening, and in January 2022, SMU announced the $100 million Garry Weber End Zone Complex project. Sparked by a $50 million commitment from the Garry Weber Foundation – the largest gift in the history of SMU Athletics – the new three-level complex will increase the functionality, efficiency and overall experience of Mustang Football and its fans. It also continues SMU's century-long commitment to competing at the highest levels. On Sept. 23, 2022 SMU announced a $15 million gift from Bill and Liz Armstrong toward the end zone project. See pages 12-13 for additional facility information and updates.

THE RED CARPET
SMU may need to install a red carpet in the Mustang locker room as SMU has become "the place to be" in Dallas. Among the celebrities, legends, current and former pros that have attended practice or stopped by the stadium in recent years are: Roger Staubach, Troy Aikman, Terrell Owens, Tim Brown, Michael Irvin and Deion Sanders, as well as SMU Hall of Famers Reggie Dupard, Eric Dickerson, Craig James, Jerry Ball, Russell Carter and Don Meredith.

Former President George W. Bush performed the ceremonial coin toss at games against Navy (2011), Memphis (2012), Texas Tech (2013), Cincinnati (2014), UNT (2015), Memphis (2016), Navy (2018) and Texas State (2019). Dallas Mayor Eric Johnson performed the coin toss in SMU's 2021 season opener against ACU, and Billy Gibbons of ZZ Top flipped the coin before the win over Tulane.

Eric Dickerson, Craig James and Lance McIlhenny were part of the coin toss against Lamar (2022), and former President Bush returned for the game vs. Navy.
Ranked among the Top 20% of best national universities by U.S. News and World Report, SMU is the only NCAA FBS program in Dallas, Texas, a top-5 media market. Since 2013, SMU has invested more than $250 million in athletics facilities, 12 of 17 programs have won at least one conference championship and 16 programs have made the postseason. With over a century of athletics tradition, SMU has won eight National Championships and 170+ Conference Championships and has posted 150+ NCAA Top-10 Finishes. SMU student-athletes have won over 100 individual National Championships and earned over 1,900 All-America honors. More information about SMU and its coaches, student-athletes and teams is available at SMUMustangs.com.
COURTESY SMU ATHLETIC COMMUNICATIONS