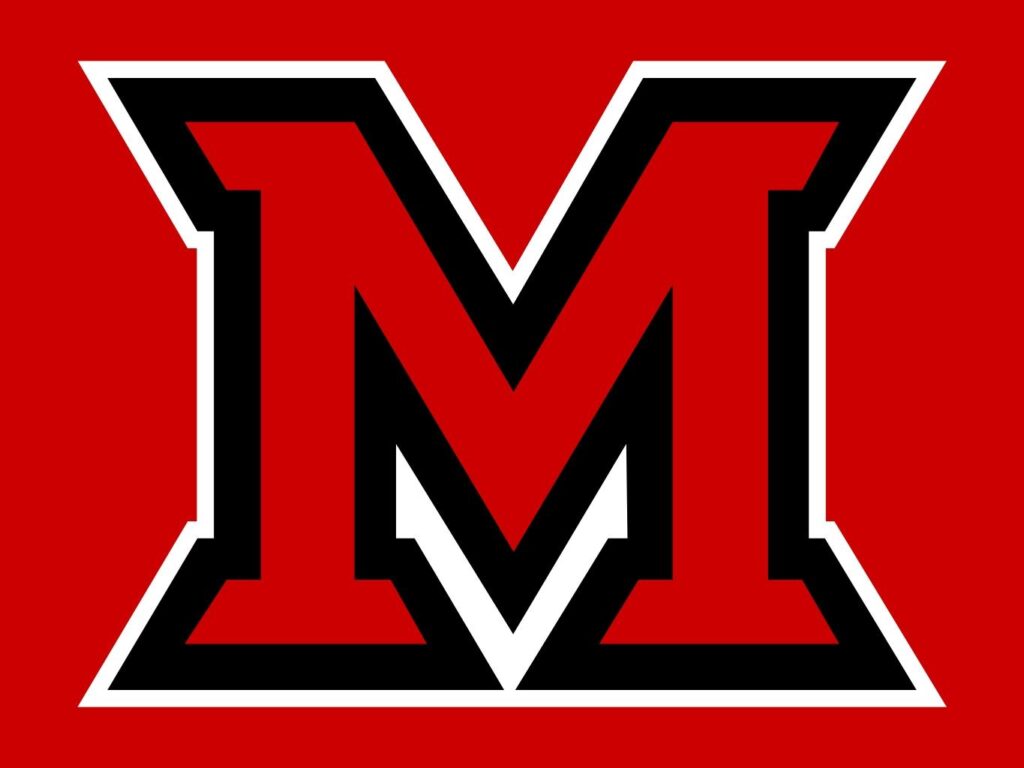 December 13, 2022
GAME NOTES
https://gobearcats.com/documents/2022/12/13/2022-23_Game_Notes.pdf
CINCINNATI — The Cincinnati men's basketball team continues its homestand Wednesday against Miami (Ohio). Tip-off is at 7 p.m.
ESPN+ | Listen Live (700 WLW) | Live Stats | Tickets
THE RUNDOWN
Cincinnati continues its longest rivalry (leading 94-54) Wednesday against the RedHawks on the heels of an intense 80-77 defeat against Xavier on Saturday. The Bearcats eliminated a 17-point deficit, tying the game on David DeJulius' four-point play with 11 seconds left, but the Musketeers drew a foul on the other end and made the necessary free-throws. It was the team's first sellout of the season as well.
DeJulius earned AAC Honor Roll nods for scoring 17 of his 22 points in the second half, his fifth 20-point game of the season. Viktor Lakhin (16 points, team-high eight boards) scored in double-figures for the seventh-straight game, and he leads the AAC (and is 10th in the NCAA) with a 68.0 field-goal percentage while ranking fourth in rebounds (7.8). He is also in the top-17 for KenPom in offensive and defensive rebounding percentages. DeJulius (41.5 percent) and Landers Nolley II (41.1) are third and fourth in the AAC for three-point shooting. Not only that, DeJulius was at 29.7 percent last year and 20.3 in 2020-21.
UC as a team is second in the league for scoring (79.2) and shooting (46.4). Its 16-for-18 clip at the foul line Saturday (89 percent) was its highest of the Miller tenure. Ody Oguama had a season-high nine points against Xavier, with his 24 minutes off the bench marking his most as a Bearcat (13.7 mpg in his UC career). He also matched a career-high 12 boards against EKU this year, a promising sign as a complement to Lakhin. Mika Adams-Woods also had a season-high six assists against Xavier for the second-straight game.
SERIES HISTORY
The 148 meetings between the teams mark the most of any Cincinnati opponent. Louisville (100) and Dayton (91) follow. Prior to last year's 59-58 win in Oxford, Cincinnati's last meeting was a 56-47 defensive struggle on Nov. 29, 2011. Four Bearcats scored in double-figures, led by Cheikh Mbodj's 12 off the bench. UC has won 14-straight games in the series, with the last defeat on Dec. 1, 1990 in Oxford.
Davenport's three-pointer off an offensive rebound out-of-bounds in the waning seconds gave UC a 30-29 lead at the break, extending its season-long streak of eight games ahead at the half. Cincinnati opened with 8-2 and 17-10 leads before the RedHawks went up 24-20 at 6:33, its largest until scoring the first five points of the second half to go up 34-30 at 18:16. Miami notched a three with 48 seconds left to cut it to 59-58. Jeremiah Davenport pulled down a crucial offensive board on the front end of a one-and-one free-throw opportunity with 23 ticks remaining, and after another Bearcat miss with 11 on the clock, Miami took it all the way but missed two desperation shots in the paint as time expired.
Current graduate assistant Abdul Ado finished with 14 points after matching his season-high of six in the first half alone. He also had a season-high 11 rebounds. First-year Miami coach Travis Steele led Xavier the previous four seasons.
COURTESY CINCINNATI ATHLETIC COMMUNICATIONS