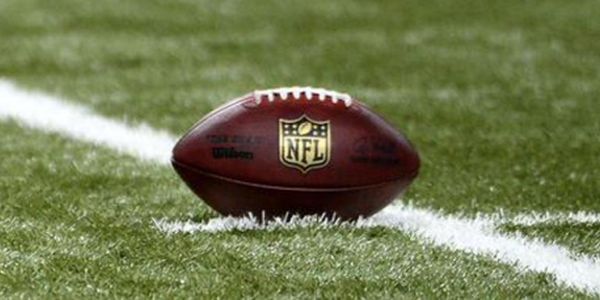 Every team in the NFL has four games remaining and only one playoff berth has been secured, with the PHILADELPHIA EAGLES (12-1) becoming the first team to clinch a spot in the postseason last week. 2022 marks the fifth season since 2002 in which one-or-fewer playoff berths were clinched entering Week 15.

At this point, there are five teams who missed the postseason in 2021 that are currently in playoff position: BALTIMORE (9-4) and MIAMI (8-5) in the AFC and MINNESOTA (10-3), the NEW YORK GIANTS (7-5-1) and WASHINGTON (7-5-1) in the NFC. Since 1990, a streak of 32 consecutive seasons – at least four teams have qualified for the playoffs in every season that were not in the postseason the year before.

In eight of the past 12 seasons, including each of the past four, a team with a losing record after 13 games has qualified for the postseason. There are nine teams this season who enter Week 15 with five or six wins, including TAMPA BAY (6-7), who currently leads the NFC South, and DETROIT (6-7), winners of five of their past six.

The Starting 11 takes a look at where each division race lies heading into Week 15…
1. AFC EAST: Each of the four teams in the AFC East – BUFFALO (10-3), MIAMI (8-5), NEW ENGLAND (7-6) and the NEW YORK JETS (7-6) – have a winning record this season. Along with the 2022 NFC East, it marks first time since the 2014 AFC North that all four teams in a division have a winning record through their first 13 games.
Buffalo is set to host Miami on Saturday night (8:15 PM ET, NFL Network) in their second meeting of the season, with the Dolphins earning a 21-19 victory in Week 3. Last week, quarterback JOSH ALLEN recorded his 24th career game with at least one touchdown pass and one rushing touchdown, tied with Pro Football Hall of Famer FRAN TARKENTON (24 games) for the fourth-most such games in NFL history, as the Bills notched their fourth-consecutive 10-win season.
The Patriots are seeking a playoff berth for the 13th time in the past 14 seasons. BILL BELICHICK has led his team to the playoffs in 19 different seasons and can surpass Pro Football Hall of Famer DON SHULA for the most postseason berths as a head coach all-time.
The Jets are looking to make the postseason for the first time since 2010. Over the past three weeks, quarterback MIKE WHITE ranks third in the NFL with 317.3 passing yards per game while the Jets offense ranks third with 420.3 total yards of offense per game over that span.
2. AFC NORTH: The BALTIMORE RAVENS (9-4) and CINCINNATI BENGALS (9-4) currently sit atop the AFC North division standings. The two teams are scheduled to meet in Week 18.
The Ravens have won six of their past seven games and are 3-0 against divisional opponents this season as they prepare to visit the CLEVELAND BROWNS (5-8) on Saturday (4:30 PM ET, NFL Network).
Baltimore is looking to go "from worst to first" after finishing tied for last place in the division last season. In 17 of the past 19 seasons, at least one team finished in first place the season after finishing in last or tied for last.
Cincinnati has won five consecutive games, the longest active winning streak in the AFC, and visit the TAMPA BAY BUCCANEERS (6-7) on Sunday (4:25 PM ET, CBS). The Bengals are looking to secure back-to-back 10-win seasons for the first time since 2012-15 (four consecutive seasons).
3. AFC SOUTH: The TENNESSEE TITANS (7-6) lead the AFC South and have a chance this season to secure a third-consecutive division title.
The JACKSONVILLE JAGUARS (5-8) are currently second in the division and are coming off a Week 14 victory over Tennessee. In the win, quarterback TREVOR LAWRENCE became the youngest player (23 years and 66 days old) in NFL history with at least 350 passing yards, three touchdown passes and one rushing touchdown in a game. The Jaguars are slated to host the Titans in Week 18.
4. AFC WEST: The KANSAS CITY CHIEFS (10-3) lead the AFC West and look to earn a seventh-consecutive division title, which would tie the 1973-79 Los Angeles Rams for the second-longest streak of division titles in NFL history.
Last week, quarterback PATRICK MAHOMES, who leads the league with 4,160 passing yards in 2022, joined Pro Football Hall of Famer PEYTON MANNING as the only players in NFL history with at least 4,000 passing yards in five of their first six seasons.
The LOS ANGELES CHARGERS sit in second place in the division and enter Week 15 as one of four AFC teams with a 7-6 record. Last week, quarterback JUSTIN HERBERT passed for a season-high 367 yards and has 13,056 career passing yards, surpassing ANDREW LUCK (12,957) for the most passing yards by a player in his first three seasons all-time.
5. NFC EAST: All four teams in the NFC East – PHILADELPHIA (12-1), DALLAS (10-3), WASHINGTON (7-5-1) and the NEW YORK GIANTS (7-5-1) – have winning records this season and the division currently holds four of the seven NFC playoff spots. There have only been three previous divisions to qualify at least four teams for the postseason in the same year, none of which have occurred since realignment in 2002: the 1998 AFC East, 1997 NFC Central and 1994 NFC Central.
Last week, Philadelphia became the first team to clinch a playoff berth this season, their second-consecutive trip to the postseason under head coach NICK SIRIANNI. Quarterback JALEN HURTS recorded his 10th rushing touchdown in the win and became the first quarterback in NFL history with at least 10 rushing touchdowns in back-to-back seasons.
Dallas has won four consecutive games, including a dramatic comeback win last week over Houston in which quarterback DAK PRESCOTT drove the Cowboys offense 98 yards for the game-winning touchdown that began with under four minutes remaining in the fourth quarter. Since Week 7, when Prescott returned from an injury sustained in Week 1, Dallas has the league's highest-scoring offense (35.7 points per game).
There has not been a repeat NFC East division winner since 2004, the longest active streak among divisions in the NFL and the longest such streak in league history.
6. DID YOU KNOW?: WASHINGTON (7-5-1) is playing its second consecutive game against the NEW YORK GIANTS (7-5-1), sandwiched around the Commanders' Week 14 bye. The two teams tied, 20-20, in Week 13. Since the 1970 league merger, a team has played two consecutive regular-season games against the same opponent twice before. It happened last season for Cleveland, when they lost to Baltimore in Week 12, took its bye in Week 13 and then avenged the loss with a win in Week 14 over the Ravens. The only other instance was during the 1991 season, when the Seattle Seahawks defeated the San Diego Chargers in Week 9, then lost to the Chargers two weeks later in Week 11. Both Seattle and San Diego had a Week 10 bye that season.
7. NFC NORTH: The MINNESOTA VIKINGS (10-3), under first-year head coach KEVIN O'CONNELL, lead the division and look to secure their first division title since 2017. A rookie head coach has qualified for the postseason in each of the past six seasons (2016-21). Miami's MIKE MCDANIEL and the New York Giants' BRIAN DABOLL are also rookie head coaches who have their teams in a playoff spot entering Week 15.
The Vikings have won nine games by one score (eight points) this season and can become the third team ever to win 10 games within a single season by eight points or fewer, joining the 2019 SEATTLE SEAHAWKS and 1978 HOUSTON OILERS.
The DETROIT LIONS can become the first team since Cincinnati in 1970 to make the playoffs after beginning a season with one-or-fewer wins in their first seven games.
8. NFC SOUTH: TAMPA BAY (6-7) holds a one-game lead over both ATLANTA (5-8) and CAROLINA (5-8) atop the NFC South as the 2020 Super Bowl champions search for their first ever back-to-back division titles. The Buccaneers are scheduled to face the Panthers in Week 17 and the Falcons in Week 18.
Since TOM BRADY joined Tampa Bay in 2020, the Buccaneers have the third-highest winning percentage in December and January regular-season games (.833; 10-2) trailing only GREEN BAY (.909; 10-1) and BUFFALO (.846; 11-2).
Atlanta rookie quarterback DESMOND RIDDER is expected to make his first start at NEW ORLEANS (4-9) on Sunday (1:00 PM ET, FOX) and can become the sixth rookie quarterback to start a game during the 2022 season. This would mark the seventh consecutive season in which at least six rookie quarterbacks started at least one game.
Carolina, who are 3-1 in their last four games and 3-0 at home under interim head coach STEVE WILKS, are set to host PITTSBURGH (5-8) on Sunday (1:00 PM ET, CBS).
Both Atlanta and Carolina look to qualify for the playoffs after beginning the season 0-2. In six of the past 10 seasons (2013-21), at least one team that began the season 0-2 has made the postseason.
9. NFC WEST: The SAN FRANCISCO 49ERS (9-4) are set to visit the SEATTLE SEAHAWKS (7-6) on Thursday Night Football (8:15 PM ET, Prime Video) and with a win, can qualify for the postseason for the second-consecutive year and earn their first NFC West division title since 2019.
In Week 14, rookie quarterback BROCK PURDY became the first rookie in the Super Bowl era with at least two touchdown passes, one rushing touchdown and a passer rating of 125-or-higher in his first career start.
Seattle, who is currently a half game behind the Commanders and Giants for an NFC Wild Card spot, is aiming to make the postseason for the fourth time in the past five seasons. Quarterback GENO SMITH leads the NFL this season with nine games of at least two touchdown passes and a passer rating of 100-or-higher.
10. TREND TIME: A look at the NFL schedule over the final four weeks …
There are five teams – Chicago, Green Bay, Las Vegas, Seattle and Washington – who will finish with three of their last four games at home.
There are five teams – Arizona, Dallas, Detroit, the Los Angeles Rams and New York Giants – who are scheduled to finish with three of their final four games on the road.
Each of Cincinnati's final four games are against teams currently in playoff position, while seven other teams will face a team currently in a playoff spot in three of their final four contests.
11.  CLOSE GAMES: There have been 158 games within one score (eight points) in the fourth quarter through Week 14 (76 percent of games) and 92 games decided by six points or fewer, both the most through Week 14 in NFL history. The average final score margin of 9.52 points this season would be the lowest for a full season since 1932 (9.13).
COURTESY NFLmedia.com