NHL Public Relations
December 9, 2022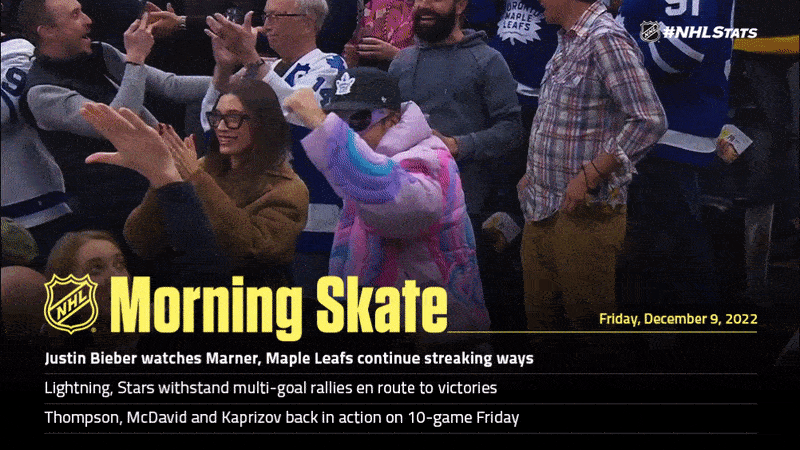 * A two-goal lead may not be the worst thing in hockey, but it certainly isn't the safest. A team has erased a multi-goal deficit to at least tie the score on all but two game days through the past three weeks, with the Predators and Senators becoming the latest to do so.

* Did Mitchell Marner extend his franchise-record point streak to 21 games? You better Belieb he did.

* Five of the top seven goal scorers are set to be in action during a 10-game Friday, including Connor McDavid, Tage Thompson and Kirill Kaprizov who will look to build on buzzworthy performances from earlier this week.



LIGHTNING, STARS WITHSTAND MULTI-GOAL RALLIES ON HOME ICE
Lightning forward Brayden Point and Stars defenseman Miro Heiskanen each opened the scoring en route to multi-goal performances, but their respective clubs both surrendered a 2-0 advantage beforeeventually emerging with a win.
* A total of 97 games this season have seen a team at least tie the score after trailing by multiple goals (of the 344 contests in which a team has led by two or more). The team that trailed has claimed at least a point in 76 of those 97 contests (54-22-22; one contest is included twice as both clubs trailed by multiple goals: TBL 6, BUF 5 in OT on Nov. 28).
* Point's 23rd career multi-goal game and a 34-save effort by Brian Elliott propelled the Lightning (16-9-1, 33 points) to their ninth win in their past 12 games dating to Nov. 13. Elliott improved to 6-0-0 over the course of his past six appearances since Oct. 22, marking his longest winning streak in five years.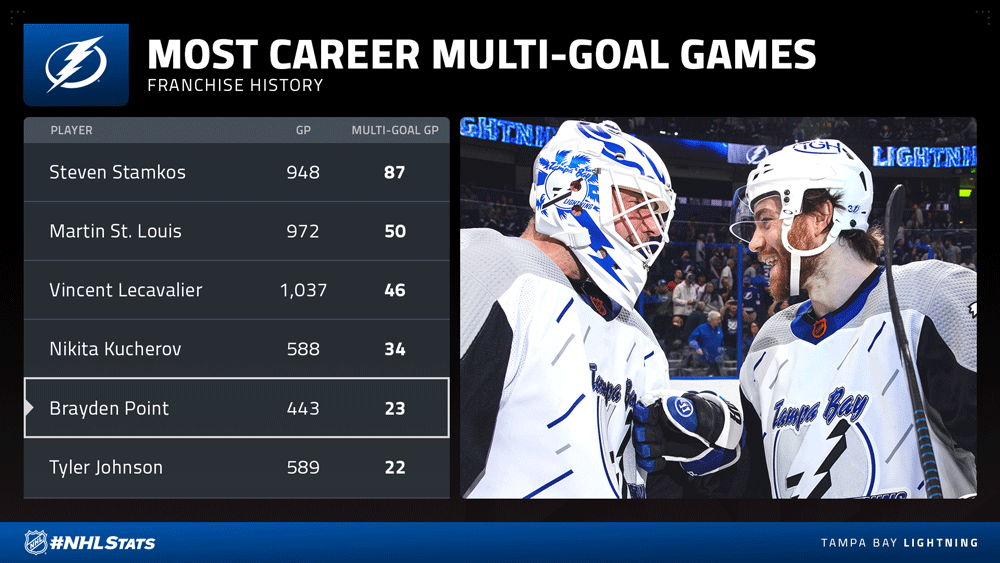 * Heiskanen scored the fastest two goals by a Stars defenseman in more than 21 years, but the Senators responded with three straight goals which forced Dallas to net a tying goal of their own with 5:06 remaining in regulation. One of four blueliners to score in the contest (five total goals), Heiskanen became the first Stars defenseman in more than 16 years to tally more than once in the opening period of a game (last: Philippe Boucher on Nov. 24, 2006 vs. LAK).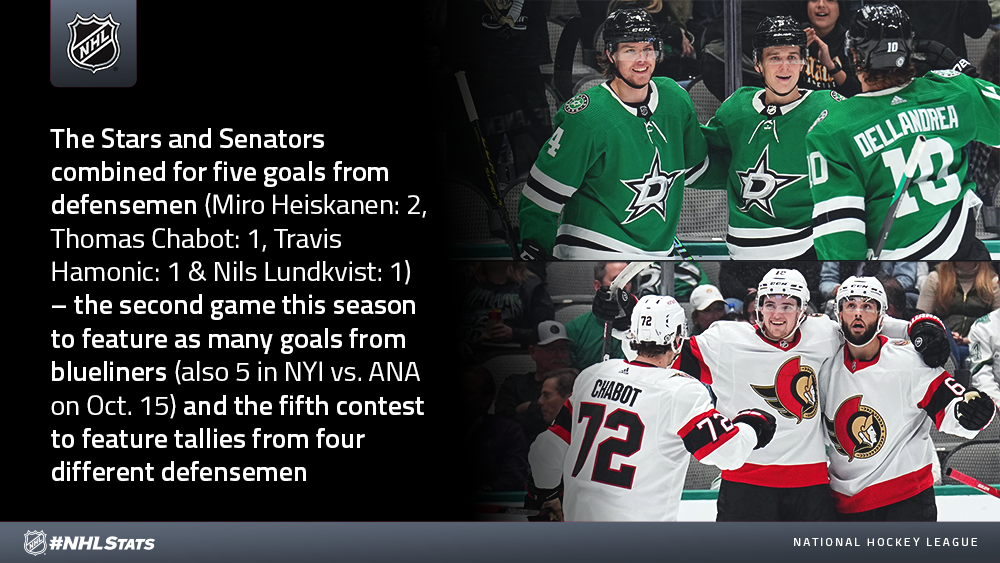 MARNER, MAPLE LEAFS KEEP ROLLING IN FRONT OF BIEBER AND CO.
The trio of William Nylander (1-1—2), Auston Matthews (1-0—1) and Mitchell Marner (1-0—1) accounted for three of five Maple Leafs goals in front of Justin Bieber and the rest of Scotiabank Arena to help Toronto extend its point streak to 13 games (10-0-3). Toronto improved to 16-0-1 when the trio all scores in the same outing and moved within three contests of the longest point streak in franchise history (14-0-2 from Nov. 22 to Dec. 26, 2003).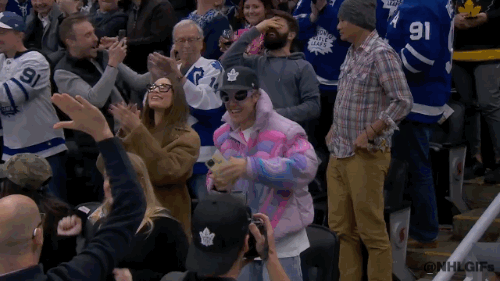 * Nylander scored the final of three goals in 66 seconds. It marked the sixth time in the past 20 years Toronto has netted three goals in that span or faster following Dec. 23, 2019 (0:59), April 3, 2017 (0:43), March 20, 2017 (1:06), January 4, 2007 (0:42) and Nov. 24, 2006 (1:00).

* Marner (10-18—28 in 21 GP) became the 10th different player in the past 35 years to post a point streak of 21 or more games and just the third active skater, behind Patrick Kane (26 GP in 2015-16) and Sidney Crosby (25 GP in 2010-11).

* In addition to taking his active 21-game point streak into Toronto's next contest Saturday against Calgary, Marner will also enter Hockey Night in Canada with a point in each of his past 17 games on Saturdays (12-19—31 dating to Feb. 26). Fourteen different players in NHL history have registered a point on 18 or more consecutive Saturdays, with Vincent Lecavalier last achieving the feat with the Lightning (13-23—36 in 20 GP from Jan. 13 – Dec. 15, 2007).

FIVE-GOAL VICTORS FEATURED IN #NHLSTATS: LIVE UPDATES
The latest edition of #NHLStats: Live Updates featured notes from all 10 teams, including the Panthers and Jets, who accounted for four of the League's five-goal outings Thursday:

* Matthew Tkachuk (1-1—2) factored on two of Florida's five goals – their seventh contest with five-plus tallies in 2022-23 after co-leading the League last season with 32 such outings (tied w/ EDM; excluding shootout-deciding goals). Florida has now netted five or more goals in six of their past seven wins dating to Nov. 6, while its 57 tallies through that span trails only St. Louis (60; also excluding).

* After recording three assists against the Panthers on Dec. 6, Pierre-Luc Dubois (2-1—3) followed it up with his second straight three-point game – one outing shy of the longest such stretch in franchise history. Meanwhile, Mark Scheifele (0-2—2) pushed his career totals to 245-355—600 (667 GP) as the Jets scored at least five goals for the sixth time in their past seven games.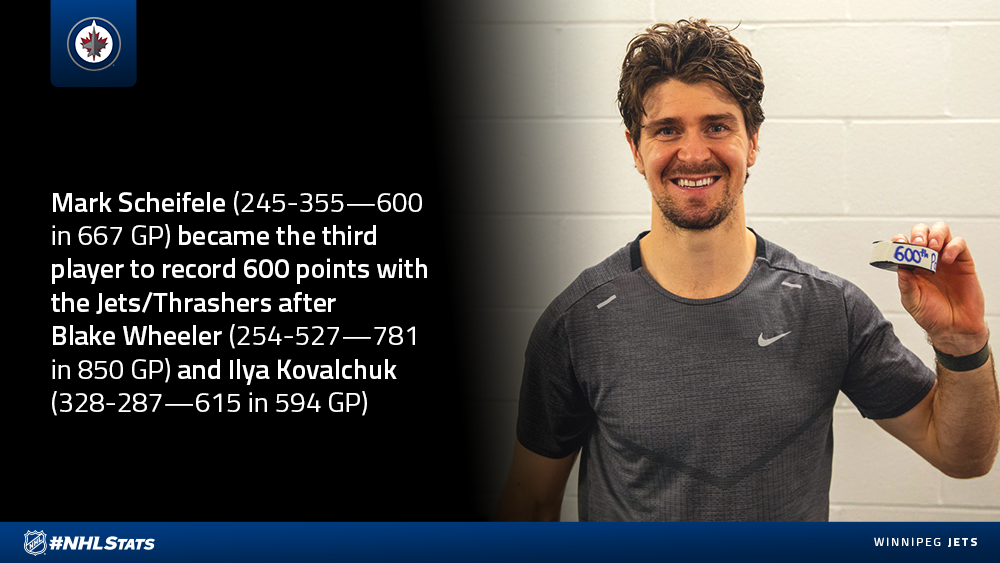 QUICK CLICKS
* Tage Thompson shows how good he can be with six-point game for Sabres
* Kris Letang day to day for Penguins, practices for first time since stroke
* Alexis Lafreniere's confidence grows as role with Rangers increases
* Ryan McDonagh receives standing ovation in return to Tampa
* Marie-Philip Poulin becomes first women's hockey player named Canadian Athlete of the Year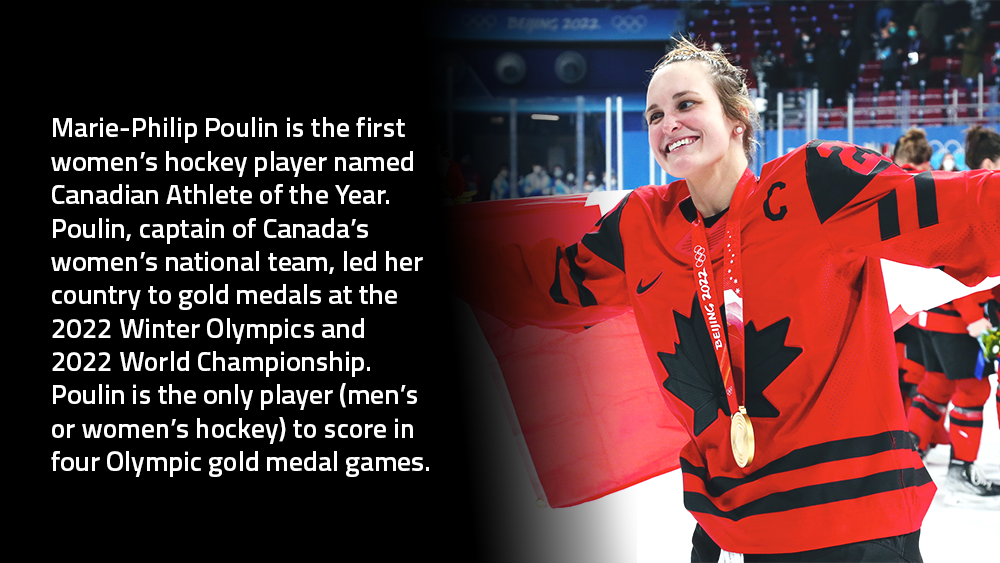 THOMPSON, McDAVID, KAPRIZOV BACK IN ACTION ON 10-GAME FRIDAY
A 10-game Friday will see three of the NHL's hottest point producers back in action as Tage Thompson and the Sabres (12-13-1, 25 points) face the Penguins (14-8-4, 32 points), while Connor McDavid and the Oilers (15-12-0, 30 points) host Kirill Kaprizov and the Wild (13-10-1, 27 points).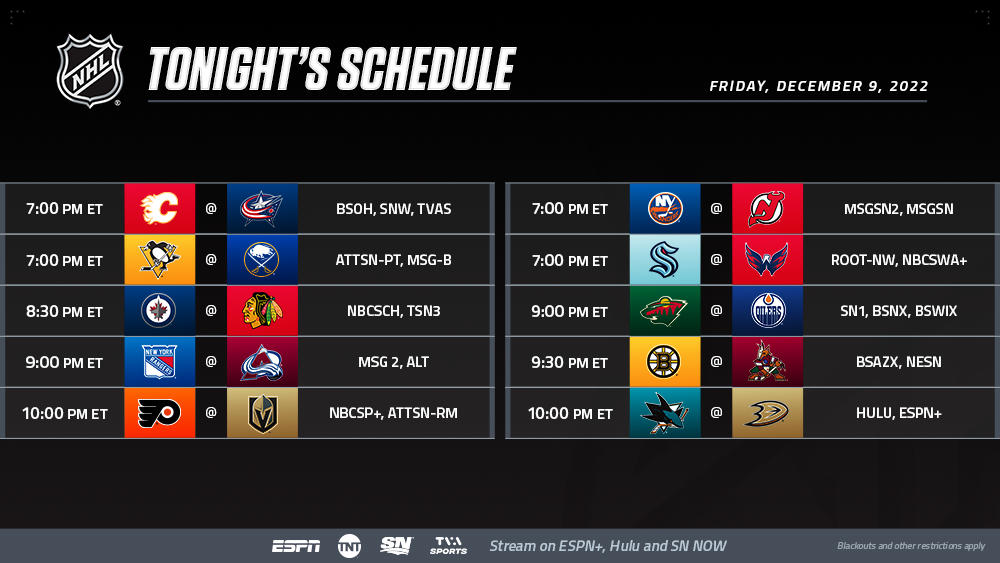 * Thompson (21-19—40 in 26 GP) has accumulated 11 points in his past three contests (7-4—11 in 3 GP) and sits fourth in NHL scoring this season – with six of his points coming in his last outing alone (5-1—6 on Dec. 7 at CBJ). Only one player within the top 10 in scoring has both 20 goals and 20 assists: McDavid (24-28—52 in 27 GP).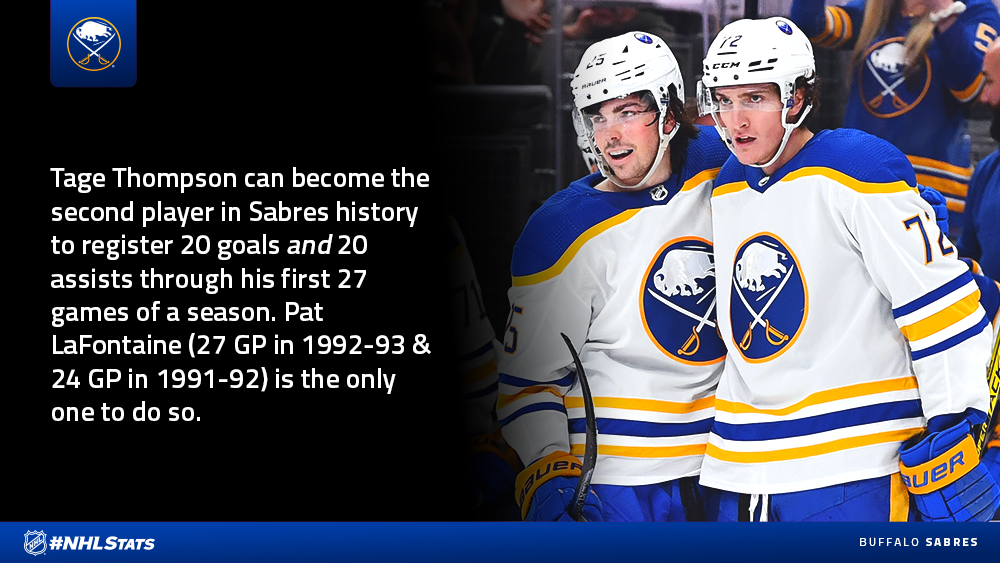 * McDavid, who recorded 2-2—4 his last time out and became the first player to 50 points this season (24-28—52 in 27 GP), can also become the NHL's first player to hit 25 goals in 2022-23. Should he score, the Oilers captain would become the third different player in franchise history to reach the mark in 28 or fewer games – Wayne Gretzky (4x: 21 GP in 1983-84, 24 GP in 1981-82, 25 GP in 1984-85 & 28 GP in 1987-88) and Jari Kurri (2x: 25 GP in 1984-85 & 25 GP in 1983-84) are the only ones to do so to date.

* Kaprizov (25 years, 227 days) brings two of his franchise records – a seven-game goal streak and 13-game point streak (9-11—20 in 13 GP) – into his fifth head-to-head showdown with McDavid (Kaprizov: 1-6—7 in 4 GP; McDavid: 1-2—3 in 4 GP). The Wild forward can join Mitchell Marner (8 GP in 2021-22 w/ TOR), Mike Green (8 GP in 2008-09 w/ WSH), Miroslav Satan (8 GP in 1998-99 w/ BUF) and Jaromir Jagr (9 GP in 1996-97 w/ PIT) as the fifth player since 1996-97 to register an eight-game goal streak at age 25 or younger.
COURTESY NHLmedia.com