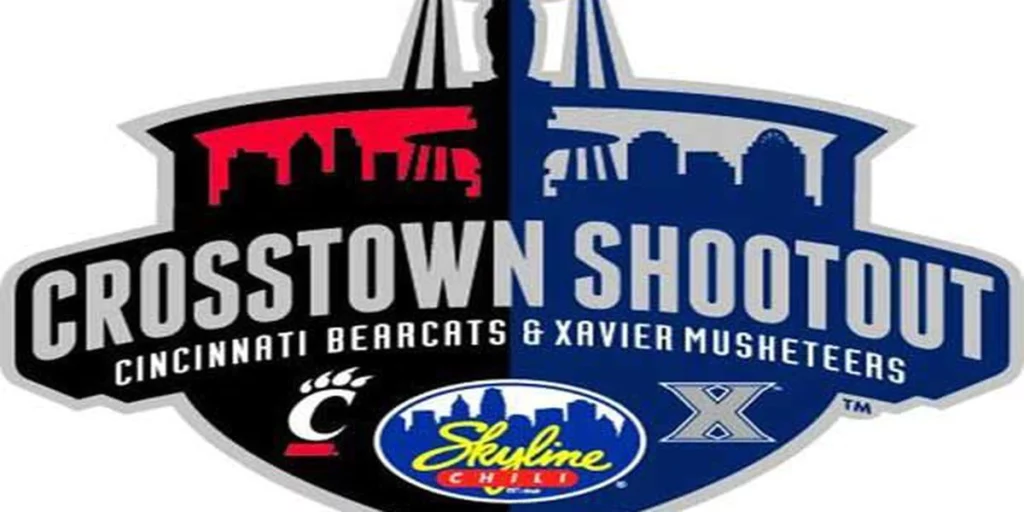 GAME NOTES
https://gobearcats.com/documents/2022/12/8/2022-23_Game_Notes.pdf
CINCINNATI — Four years later, the Cincinnati men's basketball team is set to host the 90th edition of the Skyline Chili Crosstown Shootout against Xavier in front of a full-capacity crowd. Saturday's tip-off is at 3 p.m. on ESPN2. Fans looking for access can access Stubhub, the university's official secondary market, here.
THE RUNDOWN
Cincinnati is set for its highly-anticipated, Skyline Chili Crosstown Shootout with Xavier, the first in a real Fifth Third Arena environment since 2018. The Bearcats are 5-0 at home this season and are coming off a 97-71 win over Bryant, their third time scoring 90-plus points on the year, after doing so once last season.
David DeJulius is averaging 21.0 ppg in the team's six wins and 6.3 in the three losses. Viktor Lakhin has recorded consecutive double-doubles as part of five-straight double-figure scoring games, and he is second in the AAC for field-goal percentage (66.7) and fourth in rebounds (7.8). He averaged 4.2 points and 10.9 mpg as a reserve last year. Dan Skillings Jr. flashed his freshman potential with a career-high 14 points and 13 rebounds against Bryant on the heels of a career-high seven boards against NJIT. Along with classmate Josh Reed, whose 10-point, nine-rebound game came after having 14 points and seven rebounds all season, the two will have significant roles ahead as fifth-year backcourt stalwarts John Newman III and Rob Phinisee face extended injury leaves.
Cincinnati so far is averaging 10.0 more ppg than last year, helped by a 6.1 percent jump in shooting percentage. Newcomer Landers Nolley II is second on the team with 15.3 ppg while leading the way from long-range (43.4 percent). His numbers are up in every category from the 2021-22 season at Memphis. Both Cincinnati and Xavier are 5-1 when scoring 80-plus points. UC boasts a slight edge in rebounding, too, and it is 6-0 when winning that battle (0-3 when not), to go with 20 of its 24 wins under Miller coming that way.
SERIES HISTORY
Arguably the most-passionate local rivalry in college basketball, UC leads 51-38 in a series that began in 1928 but hit full-speed in 1946. No team has won four-straight since UC from 1972-79. Cincinnati had won three of its last four Fifth Third Arena meetings before Xavier won in 2020 with very limited attendance due to COVID. Xavier won 83-63 in last year's meeting, boasting a 35-17 edge in free-throw attempts. John Newman III led UC with 14 points, while David DeJulius added 12.
Cincinnati won 20 of 21 from 1957-79, including eight-straight from 1972-79 , for the last four-game streak by either team in its history.
YOUNG, WILD AND FREE
Head coach Wes Miller is the nation's winningest coach under 40. In fact, Miller already has the most Division I wins of any active coach by their 40th birthday, which he will celebrate Jan. 28.
COACH (CURRENT SCHOOL) WINS
Wes Miller (Cincinnati) 209
Rick Pitino (Iona) 200
Shaka Smart (Marquette) 195
Cliff Ellis (Coastal Carolina) 192
Bob Huggins (West Virginia) 191
Bill Self (Kansas) 190
Herb Sendek (Santa Clara) 186
John Calipari (Kentucky) 185
Jim Boeheim (Syracuse) 182
COURTESY UC ATHLETIC COMMUNICATIONS