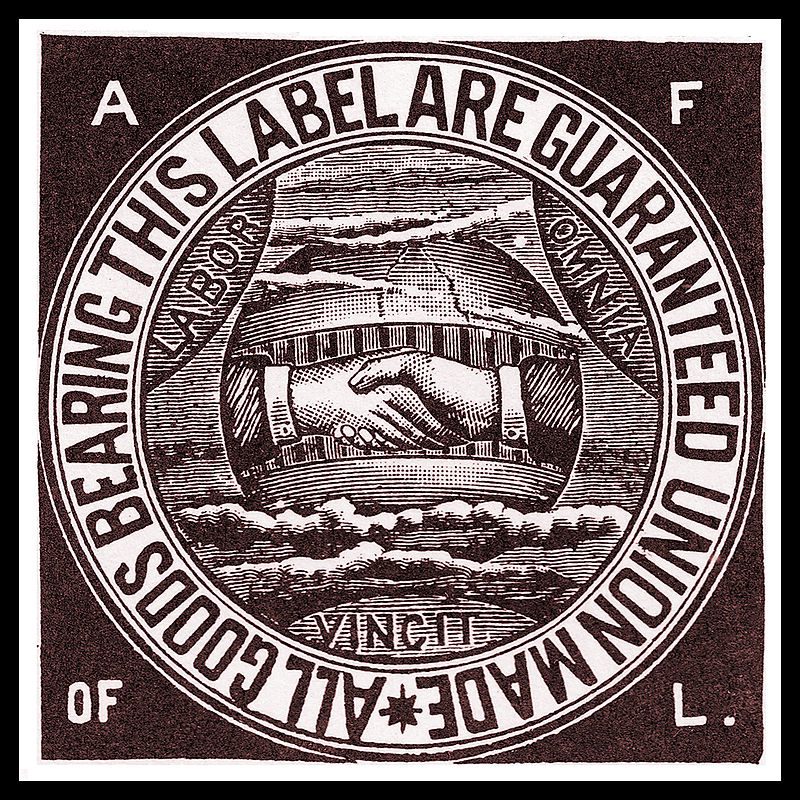 FROM WIKIPEDIA COMMONS
The American Federation of Labor (A.F. of L.) was a national federation of labor unions in the United States that continues today as the AFL-CIO. It was founded in Columbus, Ohio, in 1886 by an alliance of craft unions eager to provide mutual support and disappointed in the Knights of Labor. Samuel Gompers was elected the full-time president at its founding convention and reelected every year, except one, until his death in 1924. He became the major spokesperson for the union movement.
The A.F. of L. was the largest union grouping, even after the creation of the Congress of Industrial Organizations (CIO) by unions that were expelled by the A.F. of L. in 1935. The Federation was founded and dominated by craft unions. especially the building trades. In the late 1930s craft affiliates expanded by organizing on an industrial union basis to meet the challenge from the CIO. The A.F. of L. and CIO competed bitterly in the late 1930s, but then cooperated during World War II and after. In 1955, the two merged to create the AFL–CIO, which has comprised the longest lasting and most influential labor federation in the United States to this day.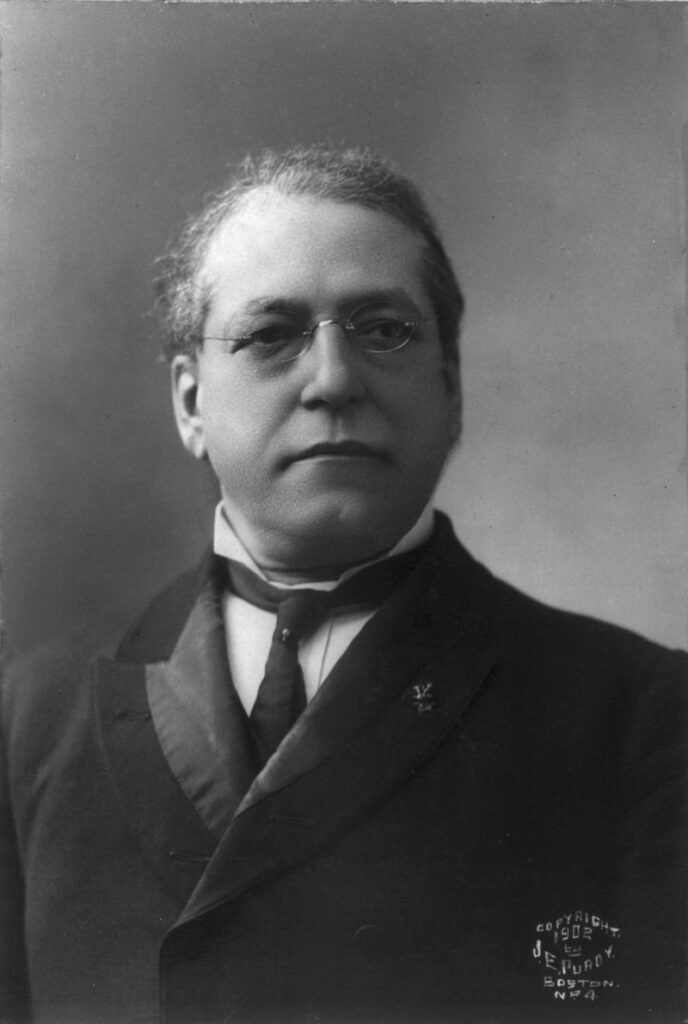 TODAY'S ALMANAC
Question of the Day
Is the Christmas tree a Christian symbol? Where did it come from?
Decorated trees were used in winter celebrations long before the advent of Christianity. Plants and trees that remained green all year had a special significance for people who lived in cold-winter climes. Ancient people hung evergreen boughs over their doors and windows. Some believed that evergreens kept witches, ghosts, evil spirits, and illness away. Romans decorated evergreen trees with trinkets and topped them with an image of their sun god. Druid sorcerers hung golden apples and lit candles on oak trees to celebrate the winter solstice. It is generally agreed that the use of an evergreen tree as part of Christian Christmas celebrations started 400 years ago in Germany and spread to most of northern Europe by the 19th century.
Advice of the Day
Tact is the ability to describe others as they see themselves. —Abraham Lincoln
Home Hint of the Day
Varnish is a mixture of resins, solvents, and drying agents. It creates a durable finish on wood, acceptable even for outdoors, but its lengthy drying time (typically 6 to 8 hours) diminishes its appeal.
Word of the Day
To catch a crab
In rowing when a stroke of the oar either misses the water or digs too deeply.
Puzzle of the Day
Why is a blacksmith the most dissatisfied of mechanics?
Because he is always striking for pay.
Born
Eli Whitney (inventor) – 1765
Diego Rivera (artist) – 1886
Elzie Crisler Segar (Popeye creator) – 1894
Sammy Davis, Jr. (entertainer) – 1925
Flip Wilson (comedian) – 1933
Jim Morrison (lead singer of The Doors) – 1943
Kim Basinger (actress) – 1953
Dominic Monaghan (actor) – 1976
Ian Somerhalder (actor) – 1978
AnnaSophia Robb (actress) – 1993
Died
Major Robert Lawrence (the first African American astronaut, was killed during training exercises) – 1967
John Lennon (musician, founding member of The Beatles) – 1980
John Glenn (astronaut, first American to orbit Earth) – 2016
Caroll Spinney (puppeteer; best known for Big Bird and Oscar the Grouch) – 2019
Events
American Federation of Labor is organized at Columbus, Ohio, with Samuel Gompers as first president– 1886
American Bird Banding Association formed, first such society in U.S.– 1909
The San Francisco Symphony Orchestra gave its first concert– 1911
John McCrae's In Flanders Fields poem was published– 1915
U.S. declared war on Japan (WW II)– 1941
Nine N.Y.C. newspapers shut down when International Typographical Union workers strike– 1962
Musician and former Beatle John Lennon was shot and killed in New York City– 1980
Russian leaders announced the dissolution of the Soviet Union– 1991
Element 111, roentgenium, first created– 1994
At three Anheuser-Busch properties (Merrimack, New Hampshire; St. Louis, Missouri; and Fort Collins, Colorado) 896 couples gathered to kiss under the mistletoe, setting a new Guinness World Record– 2019
Weather
Icefalls at Gay Hill, Texas, averaged four to six inches in diameter– 1892
92 degrees Fahrenheit, Ojai, California– 1938
COURTESY www.almanac.com