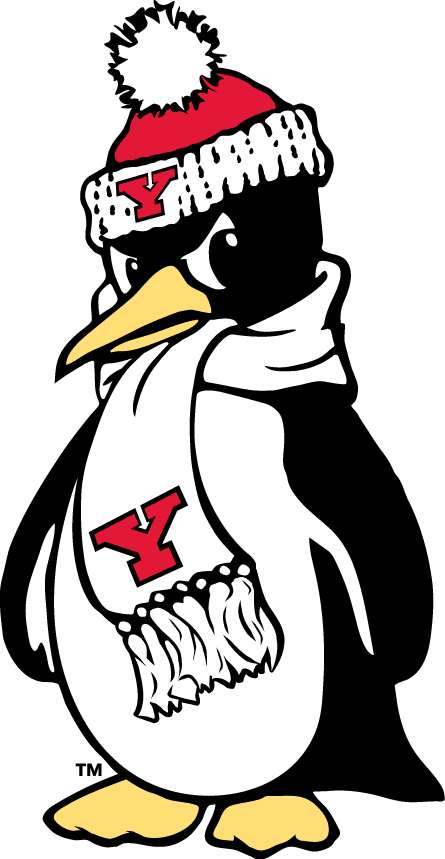 12/3/2022
GAME NOTES
https://wsuraiders.com/documents/2022/12/3/GameNotes_YSU.pdf
DAYTON – The Wright State men's basketball team wraps up its Horizon League-opening weekend by hosting Youngstown State on Sunday afternoon in a 1 p.m. tipoff inside the Nutter Center. The Raiders are 5-3 and 0-1 in HL play after dropping the League opener to Robert Morris Thursday night, while Youngstown State is also 5-3 overall with a 0-1 HL record after falling in double overtime at NKU in its opener.
Fans can follow the action several ways – via live stats, by watching on ESPN+ or by tuning in on WONE 980 AM. Chris Collins and Jim Brown will have all the play-by-play on the radio and ESPN feeds.
LAST TIME OUT
Wright State Tim Finke scored a season-best 18 points on Thursday night for Wright State, but the Raiders dropped their Horizon League opener 80-59 to Robert Morris inside the Nutter Center. Finke finished Thursday shooting 7-of-9 from the floor with four three-pointers, adding four rebounds, two steals and an assist to his final stat line. Trey Calvin also finished in double figures with 10 points, adding two rebounds and two assists. Brandon Noel finished just shy of another double-digit effort, collecting nine points as he pulled down four rebounds. AJ Braun and Amari Davis each tallied six points on a combined 6-of-12 shooting.
A WIN WOULD. . .
A victory on Sunday would avoid the first 0-2 start for the Raiders in Horizon League play under head coach Scott Nagy, and would avoid the first 0-2 start by Wright State since falling at Green Bay and Milwaukee (Dec. 4 / 6) to open the HL slate in the 2008-09 season under then-head coach Brad Brownell. A win would also increase the Raiders' stranglehold on the all-time series with Youngstown State, which is currently 50-15 in favor of Wright State. The Raiders have won seven of the last 10 meetings dating back to the 2017-18 campaign.
PLAYIN' PENGUINS
-Youngstown State is 5-3 entering Sunday's game and coming off a loss in its HL opener, a double overtime setback at NKU Thursday night.
-The Penguins have home wins over UT Martin and NCCAA member Grace Christian University, as well as road wins at Canisius and Western Illinois and a neutral site victory over UC San Diego. YSU also played to a seven-point loss at Notre Dame back on Nov. 13.
-Youngstown State turned in a 19-15 overall mark with a 12-9 HL record last season, falling in the first round of the Horizon League Championship before playing in and advancing to the quarterfinals of The Basketball Classic postseason tournament.
YOUNGSTOWN TIDBITS
-Adrian Nelson leads Youngstown State rebounding, is second on the team in field-goal percentage and third in scoring average. He has scored in double figures in all eight games to date.
-Dwayne Cohill is averaging 14.8 points and 4.0 assists per game while shooting 54 percent.
-Malek Green has scored in double figures six times and is averaging a team-leading 15.1 points per game, with his 7.8 rebounds per game second on the roster.
ADD 'EM UP
Wright State's 50 victories against Youngstown State are most in Wright State program history against a single opponent. The 65 all-time matchups between the Raiders and Penguins entering Saturday makes Youngstown State tied for the fifth-most faced opponent in Wright State history (along with Detroit Mercy).
HOT SHOTS
Wright State is shooting a combined 52.6 percent from the floor entering Sunday. The Raiders flirted with the program-best shooting percentage in the Nov. 17 win over Defiance, ending the night shooting 74.1 percent from the floor, just shy of the program record of 76.6 percent set December 16, 1978 against Otterbein. Wright State followed that effort up with a 60.0 percent mark against Abilene Christian (68.4 percent in the first half) and a 64.9 percent effort against Weber State (73.3 percent in the first half). The 52.6 percent field goal shooting percentage is currently fourth in the nation behind Arizona (56.1), Indiana (55.0) and Denver (53.2).
COURTESY WRIGHT STATE ATHLETIC COMMUNICATIONS