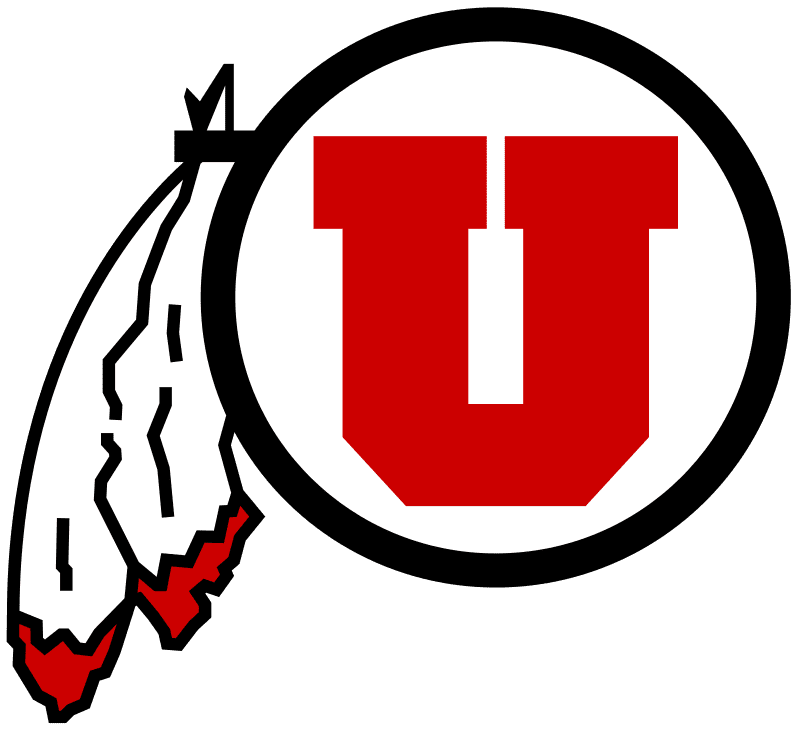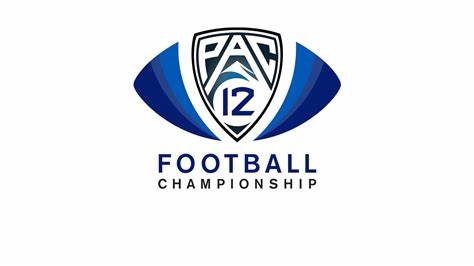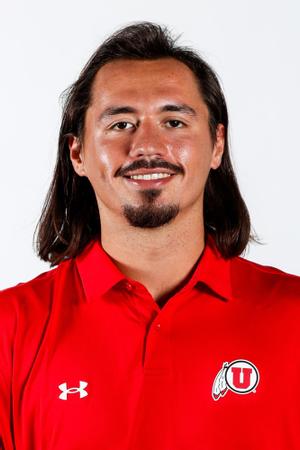 LAS VEGAS – Utah Football head coach Kyle Whittingham talked in the post-game press conference about the importance of "not just having a good team, but having a good program." It was that mantra and having a strong culture that has led to Utah winning its second straight Pac-12 Title with a 47-24 win over No. 4 USC.
Utah trailed 17-3 early in the second quarter, but rallied from behind to score 24 unanswered points to take a 27-17 lead to start the fourth quarter. The Trojans would make it a three-point game with 10:52 remaining in the game, but Utah would counter by scoring three straight touchdowns with the defense even coming away with an interception to seal the win and the back-to-back Pac-12 Championship victory.
The Utes recorded 533 yards of total offense, including 310 passing and 223 rushing, converting on 25 first downs and 7.7 yards per play. Utah held the Trojans to 419 yards on offense and just 56 yards rushing, holding its fifth straight opponent to under 100 yards rushing.
GAME LEADERS
Quarterback Cameron Rising, the Pac-12 Championship Game MVP, finished the game 22-of-34 passing for 310 yards and three touchdowns, adding eight carries for 18 yards. Former QB and current powerhouse running back Ja'Quinden Jackson had 13 carries for 105 yards, scoring two touchdowns while averaging 8.1 yards per carry with Micah Bernard adding 88 yards on 11 carries and one score.
In the receiving game, Money Parks put up a career-high 88 yards on four catches (1 TD) with Thomas Yassmin contributing 81 receiving yards on just two receptions (1 TD). Senior Jaylen Dixon also had a team-high six snags for 55 yards and a touchdown.
Utah's defense was smothering in the second half, led by Cole Bishop and R.J. Hubert leading the way with nine tackles each with Hubert also notching an interception in the fourth quarter. The Utes tied their season-high in sacks with 7.0 with Mohamoud Diabate recording 3.0 tackles for loss and 2.0 sacks (8 tackles) while Gabe Reid added 2.0 sacks of his own (5 tackles, 3.0 TFL).
The Utes also finished the game with five pass breakups against the Trojans with freshman Sione Vaki leading the team with two, also recording six tackles and 1.0 tackle for loss.
FIRST QUARTER BREAKDOWN
The Trojans struck first, scoring a two-yard rushing touchdown with 11:28 on the clock to take a 7-0 lead early. Cole Bishop made a big stop for the Utes on a third-and-two on the USC 44-yard line, but the Trojans would convert on the fourth down attempt and go on to score to end the 75-yard drive.
After producing five first downs to get to the USC five-yard line, the Utes had to settle for a field goal with Jadon Redding knocking in a 25-yarder to cut the Trojan lead to 7-3 with 6:10 to go in the quarter. The 68-yard scoring drive included an athletic 19-yard catch from Money Parks and a key five-yard reception from quarterback Nate Johnson on a second-and-three to get the Utes inside the 10-yard line.
Unfortunately for the Utes, USC would take a 14-3 lead with 2:52 remaining after a 59-yard rush on its second play of the drive put them on the Utah 11-yard line. The Trojans scored on a three-yard passing play to end the 75-yard drive.
SECOND QUARTER BREAKDOWN
The Utes were able to keep the Trojans out of the end zone to start the second quarter, holding USC to a 20-yard field goal with 12:08 on the clock. Both Bishop and Clark Phillips III had key pass breakups in the end zone to hold the Trojans to just three points, making it 17-3.
It was then time for Utah to find its offensive rhythm, producing 173 yards of its 250 yards on offense in the second quarter while scoring 14 unanswered points to tie the score 17-17.
Utah's first scoring drive of the second quarter was gritty from start to finish, making its way down field with short gains and physical rushes, including a fourth down conversion on a four-yard carry by Rising to the USC 14-yard line. Utah would finish the drive off with Ja'Quinden Jackson breaking free for an eight-yard rushing score, cutting the USC lead to 17-10 with 3:55 left in the quarter.
After a quick three-and-out for the Trojans, the Utes would get the ball back with 1:40 to go in the first half, starting on the Utah 19-yard line. As Utah drove down field, Rising found Thomas Yassmin wide open for a 21-yard gain to the USC 4-yard line with Jaylen Dixon finishing things off by dragging the Trojans into the end zone on a four-yard catch to tie the score with just two seconds on the clock to end the quarter.
THIRD QUARTER BREAKDOWN
After Utah's Moment of Loudness and tribute to its fallen teammates in Aaron Lowe and Ty Jordan, a surge of energy entered the stadium as the Utes had the ball on the USC 48-yard line. Rising would get sacked for a loss of nine yards, but the steady confidence remained in Rising as he connected with Money Parks on the next play for a 57-yard touchdown to give Utah a 24-17 lead with 10:33 on the clock.
The Utes held the Trojans to just one yard in the third quarter, pushing them back for -16 rushing yards and holding them to just two passes and six yards through the air. Utah also kept USC out of the end zone and off the scoreboard in the third quarter, just the fifth time the Trojans have been held scoreless in a quarter this season.
FOURTH QUARTER BREAKDOWN
At the end of the third quarter, the Utes found themselves on the USC 17-yard line with Redding converting on his second field goal of the game. He hit a 35-yarder to extend Utah's lead to 27-17, ending a 41-yard drive that burned 5:10 off the clock.
USC countered on its next drive by scoring on a 75-yard drive that included nine plays and 4:04 off the clock, cutting Utah's lead to 27-24. But, the 12-yard receiving touchdown would be the last for the Trojans with the Utes quickly taking over the game.
On the first play of the Utes' next drive, Bernard slammed through the Trojans for a 20-yard gain with Rising connecting with Yassmin on the next play for a 60-yard touchdown as Yassmin muscled his way into the end zone to give Utah a 34-24 lead. Enter Utah's defense, Hubert put a stop to the Trojans on second-and-13 on the Utah 23-yard line, picking off the USC quarterback to give the Utes the ball back their own 39-yard line with 6:57 remaining in the game.
Utah made quick work of its next drive as well, scoring just three plays later with Jackson breaking free for a 53-yard rush and his second touchdown of the game, putting the Utes up 40-24 at the 5:29 mark. It would be Utah's defense stepping up once again with Diabate sacking the Trojans while forcing a fumble with Lander Barton coming up with the key recovery.
The Utes would find their way into the end zone for the final time with 1:52 to go in the game as Bernard broke free for a 23-yard rushing score, cementing the Utah win as the Utes' defense kept the Trojans out of the end zone for the final minute of the game.
UP NEXT
The Utes are looking at a Rose Bowl bid in back-to-back years with official bowl announcements coming out on Sunday, Dec. 4 on ESPN at 10 a.m. MT.
12/3/2022
Postgame Notes: No. 11 Utah vs. No. 4 USC
Postgame Notes
2022 Pac-12 Championship presented by 76
No. 11 Utah 47, No. 4 USC 24
Las Vegas, Nev. (Allegiant Stadium)
Fri., Dec. 2, 2022
Kick: 5:20 p.m. PT | End: 8:49 p.m.
Attendance: 61,195 (sellout)

Pac-12 Championship Game MVP:Cameron Rising, QB, Utah

General • Pac-12 Championship
All-time, Utah has won 28 conference championships in football, including as members of the Pac-12 (2), Mountain West (4), WAC (2), Skyline Conference (5), Big Seven (5) and Rocky Mountain Conference (10).
Since being named head coach in 2005, head coach Kyle Whittingham has led Utah to three conference championships (Mountain West – 2008; Pac-12 – 2021, '22).
Utah is the third team to win consecutive Pac-12 Championship Games (Stanford 2012, '13; Oregon 2019, '20).
Utah has won consecutive conference championships as members of the Rocky Mountain Conference (1928-33), Big Seven (1940-42), Skyline Conference (1951-53), Mountain West (2003-04) and Pac-12 (2021-22).
Utah is 2-2 when playing in the Pac-12 Championship, all in the past five seasons (2018, '19, '21, '22), with the Utes winning back-to-back conference titles in 2021 (vs. Oregon) and '22 (vs. USC).
Utah's athletics programs have won 11 Pac-12 championships since joining the conference in 2011: 2014 Gymnastics, 2015 Gymnastics, 2016 Baseball, 2016 Gymnastics (regular season), 2017 Gymnastics, 2018 Gymnastics (regular season), 2020 Gymnastics (regular season), 2021 Gymnastics, 2021 Football, 2022 Gymnastics and 2022 Football.
The winning team in the regular season matchup is now 7-1 in a Pac-12 Championship rematch.
Utah's 14-point comeback is the largest by a team when playing in the Pac-12 Championship.
Utah had three touchdowns of 50-plus yards, the first such feat in a Pac-12 Championship. It includes wide receiver Money Parks (57-yard reception), tight end Thomas Yassmin (60-yard reception) and running back Ja'Quinden Jackson (53-yard rush).
Friday was the first sellout of a neutral site Pac-12 Championship, and resets the previous Pac-12 Championship attendance record of 56,511 in the 2021 title game between Utah and Oregon.
In collaboration with the Pac-12 Conference, Utah held its Moment of Loudness during the third quarter.
General
Utah defeated No. 4 USC in football about 24 hours after defeating No. 4 Arizona in men's basketball inside the Jon M. Huntsman Center on Thursday night in Salt Lake City. According to Stats Inc, this is the sixth time since 1996 that a team has beaten a No. 4 in both football and men's basketball. None of the previous five have happened in the Pac-12 and none happened in the same week, much less within 24 hours of each other.
Alabama was the last team to defeat two No. 4's in the same season, knocking off Cincinnati in football on Dec. 31, 2021 and Baylor in men's basketball on Jan. 29, 2022.
After trailing 17-3 in the first half, Utah scored 17 unanswered points. The Utes are the only team this season to have trailed USC by 14 and come back to tie or take the lead (Utah also accomplished this vs. USC in the regular season meeting).
ESPN Stats and Info reported that USC is 64-5 over the last 10 seasons when leading a game by 14 points or more. Four of those five losses are against Utah.
Under head coach Kyle Whittingham, the Utes have seven 10-win seasons (2008, '09, '10, '15, '19, '21, '22).
Playing when ranked in the CFP poll (since 2014), Utah is 25-15.
Head coach Kyle Whittingham, the winningest leader in program history, is 154-73 in 18 seasons at the helm of the Utes, plus the 2005 Fiesta Bowl. Including his time as an assistant coach (1994-2004), Whittingham has been part of 240 wins. He has been on staff for 353 games, 227 as head coach.
Utah has nine consecutive years of winning seasons, including 2022, dating back to 2014. The Utes have finished with a winning season in 16 of Whittingham's 18 years as head coach.
For the first time in Utah-USC series history, Utah has a three-game winning streak against the Trojans. The last time a team won three straight in the series was when USC took the 2011, '12 and '13 regular season meetings.
USC won the coin toss and elected to receive. The Utes defended the North goal to begin the game.
Offense
Quarterback Cameron Rising passed 22-of-34 for 310 yards and three touchdowns, against no interceptions and one sack. Rising now has passed for 5,477 yards in his career, the seventh-most in program history and passing Alex Smith (5,203 yards from 2003-04).
Rising has now won 18 games as a Utah starting quarterback, tying Mike McCoy (1992-94) for fifth-most in program history.
Rising has passed for 300 yards in his last three games vs. USC.
In the last two games (at Colorado, vs. USC), Utah has outscored its opponents 28-0 during the last four minutes of the second quarter.
Running back Ja'Quinden Jackson rushed 13 times for 105 yards and two touchdowns, the second straight 100-yard rushing game for Jackson and second straight multi-touchdown game for Jackson.
Jackson is the second Ute to rush for 100 yards in the Pac-12 Championship (2019 – Zack Moss, 113).
The last time a Utah player rushed for 100 yards in consecutive games was in 2021 (T.J. Pledger – 107 at Stanford; 119 at Arizona). In that Stanford game, both Tavion Thomas (177) and Micah Bernard (100) also crossed the 100-yard mark.
Tight end Thomas Yassmin had two catches, the second for a 60-yard touchdown. It is the longest touchdown by a Ute in the Pac-12 Championship. It is Yassmin's fourth straight game with a receiving touchdown.
Wide receiver Jaylen Dixon had season-highs of six catches and 55 yards, resetting his previous high receptions (4 vs. Arizona) and receiving yards (29 vs. Southern Utah).
Dixon's four-yard touchdown reception with two seconds left in the first half was Dixon's second of the season and first since the Oregon State game on Oct. 1.
The Dixon score capped a 14-play, 81-yard drive which began with just 1:40 left in the first half. Rising had six completions of 10-plus yards during the drive, which began on the Utah 19-yard line.
Wide receiver Money Parks had a career-long 57-yard touchdown catch during the third quarter–Parks' third score as a Ute. Two of Parks' three career touchdowns have come vs. USC (his first came in the L.A. Coliseum on Oct. 9, 2021).
Prior to Parks' touchdown, the longest touchdown by a Ute in the Championship was vs. Oregon in 2019 (25-yard passing touchdown from Tyler Huntley to Samson Nacua).
Utah has scored on both of its final first-half drives vs. USC this season (Oct. 15 – Devaughn Vele 16-yard receiving touchdown; Dec. 3 – Jaylen Dixon 4-yard receiving touchdown).
Defense
Utah's seven sacks as a team tied a season-high for the Utes and are the most for a team in the Pac-12 Championship. It surpassed six sacks for Oregon during the 2019 Pac-12 Championship vs. Utah.
Utah's 11 tackles for loss were the most this season, surpassing the win at Washington State (10). It's the most for the Utes since Nov. 5, 2021 at Stanford (15) and most for Utah in a Pac-12 Championship.
Safeties Cole Bishop and R.J. Hubert each had a team-high nine tackles. Hubert also contributed a 29-yard interception, his third of his career (all this season) and first since Oct. 1 vs. Oregon State.
Hubert's interception marked the second straight Pac-12 Championship that the Utes had an interception (two vs. Oregon in 2021).
Cornerback Clark Phillips III broke up a third-down pass bound for the end zone during the second quarter. Not only did it hold USC to a field goal, the PBU was Phillips' 21st as a Ute, moving him into a tie for 10th-most in program history.
Safety Sione Vaki has recorded his first collegiate multi-PBU game.
Between the regular season game (1.0) and Pac-12 Championship, defensive end Gabe Reid has recorded 3.0 sacks against USC this season.
Defensive tackle Simote Pepa (1.0 sack) has recorded all of his 4.0 career sacks in the last four games (2.0 vs. Stanford; 1.0 at Oregon).
After allowing two touchdowns and a field goal on USC's first three drives of the game (a combined 221 yards), the Utes held the Trojans scoreless on their next five possessions and a combined 35 yards (one turnover on downs; four punts with the last three going as three-and-outs).
Utah held USC to one yard of total offense during the third quarter. All three of the Trojans' possessions in the period were three-and-outs.
USC's three game-opening scoring drives covered 75, 75 and 71 yards, and Utah then held the Trojans to just 67 total yards over the second and third quarters combined.
Utah's opponent produced points on its game-opening drive for just the third time this season (regular season vs. USC; at Oregon).
Special Teams
Kicker Jadon Redding connected on a 25-yard field goal during the field quarter. Redding has now made field goals in two Pac-12 Championship games (he hit a career-long 50-yarder to close out the first half vs. Oregon in 2021).
Redding's field goal marked the fourth game-opening-drive score for Utah this season (touchdowns at Florida; vs. Southern Utah; vs. Oregon State).
Redding added a 35-yard field goal in the fourth quarter and is now 3-of-3 in his career when playing in the Pac-12 Championship.
COURTESY UTAH ATHLETIC COMMUNICATIONS