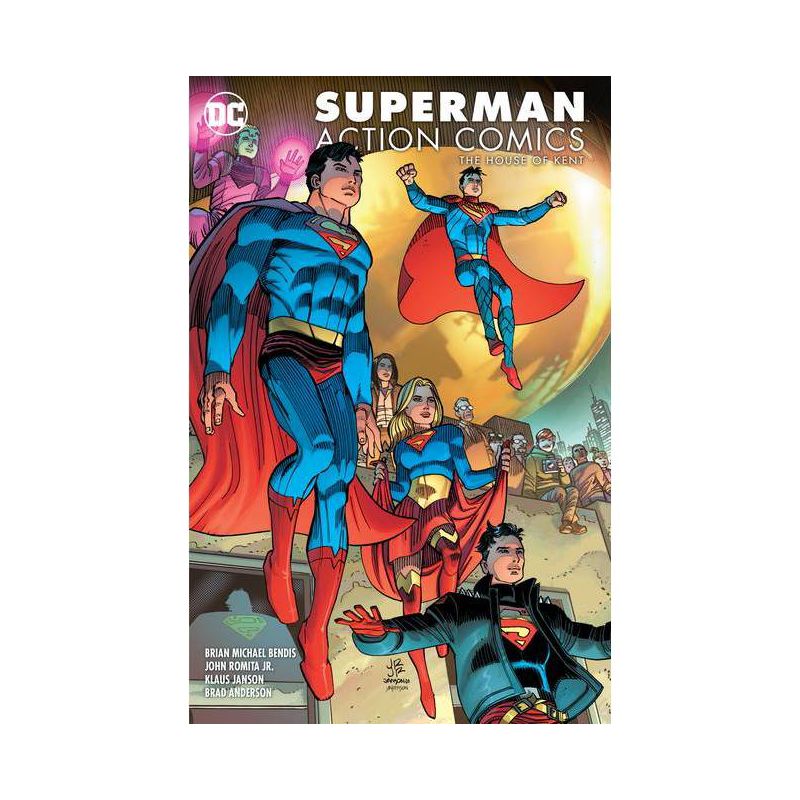 FROM WIKIPEDIA COMMONS
Action Comics #1 (cover dated June 1938) is the first issue of the original run of the comic book/magazine series Action Comics. It features the first appearance of several comic-book heroes—most notably the Jerry Siegel and Joe Shuster creation, Superman—and sold for 10 cents (equivalent to $2 in 2021). It is widely considered to be both the beginning of the superhero genre and the most valuable comic book in the world. Action Comics would go on to run for 904 numbered issues (plus additional out-of-sequence special issues) before it restarted its numbering in the fall of 2011. It returned to its original numbering with issue #957, published on June 8, 2016 (cover-dated August) and reached its 1,000th issue in 2018.
On August 24, 2014, a copy graded 9.0 by CGC was sold on eBay for $3,207,852 USD; it was the first comic book to have sold for more than $3 million for a single original copy.
TODAY'S ALMANAC
Question of the Day
Please tell me about ashes from a wood-burning fireplace. How much can I use in the garden? Are they good for blueberry bushes and asparagus?
Wood ashes are good for the garden because they contain potash and lime. Apply them to the soil in the spring or fall, 4 to 6 pounds per 100 square feet. However, fresh wood ashes will form lye when first applied, so do not use them on plants in active growth. It is best to apply ashes before planting and see that they are thoroughly mixed into the soil. They are good for most plants, especially root crops and fruit trees. Wood ashes should never be used on acid-loving plants like blueberry bushes.
Advice of the Day
By wisdom peace, by peace plenty.
Home Hint of the Day
To clean a sink drain or garbage disposal, pour in 1/2 cup of baking soda and flush with very hot water.
Word of the Day
Rainbow
Rainbows are formed opposite to the sun by the refraction and reflection of the sun's rays in drops of falling rain. The raindrops are responsible for the colors of rainbows. They break the sunlight up into the full spectrum of colors, each drop acting as a sort of miniature prism. Each color emerges at a slightly different angle on each raindrop. When millions of raindrops gather, the spectrum shows up as distinct bands of color — each with a different length. Red is the longest and violet the shortest band. The arc is most pronounced when the Sun is close to the horizon.
Puzzle of the Day
What sort of face does an auctioneer like best?
One that is for-bidding.
Born
Andrea Palladio (architect) – 1508
Jonathan Swift (satirist) – 1667
Mark Twain (writer; pen name, Mark Twain; real name, Samuel Langhorne Clemens) – 1835
Sir Winston Churchill (British Prime Minister) – 1874
Lucy Maud Montgomery (author) – 1874
Donald Ogden Stewart (actor) – 1894
Clyfford Still (artist) – 1904
Virginia Mayo (actress) – 1920
Dick Clark (entertainer) – 1929
David Mamet (dramatist) – 1947
Mandy Patinkin (actor & singer) – 1952
Billy Idol (singer) – 1955
Bo Jackson (football & baseball player) – 1962
Clay Aiken (singer) – 1978
Elisha Cuthbert (actress) – 1982
Kaley Cuoco (actress) – 1985
Dylan Cash (actor) – 1994
Died
Oscar Wilde (writer) – 1900
Sister Kenny (nurse who developed a method for treating victims of the disease infantile paralysis) – 1952
Johnny Roventini (radio and TV ad pitchman in the 1930s and 40s) – 1998
Gertrude Ederle (first woman to swim the English Channel) – 2003
Pierre Berton (author) – 2004
Evel Knievel (stunt motorcyclist) – 2007
Paul Walker (actor) – 2013
Jim Nabors (actor and singer) – 2017
George H.W. Bush (41st U.S. president) – 2018
Events
Anniversary of Mark Twain's birth– 1835
The Mason jar developed by John Mason was patented– 1858
U.S. patent was issued to Johann Waehner of New York City for a necktie fastener– 1875
Comedienne Lucille Ball and Desi Arnaz married– 1940
Meteorite hit Ann Hodges in her home in Sylacauga, Alabama– 1954
Larry Bird of the Boston Celtics scored his 20,000th career point– 1990
A pristine copy of Action Comics #1, famed for the first appearance of Superman, sold for $2,161,000. It was the first comic book to break the $2 million mark.– 2011
Discovery of 215 fossilized pterosaur eggs in Gobi Desert, China, announced– 2017
Weather
The Erie Canal closed due to severely cold weather– 1835
A Midwest cold wave brought a temperature of 17 degrees below zero F to Minneapolis– 1964
A tornado claimed 2 lives in Simsboro, Louisiana– 1996
COURTESY www.almanac.com