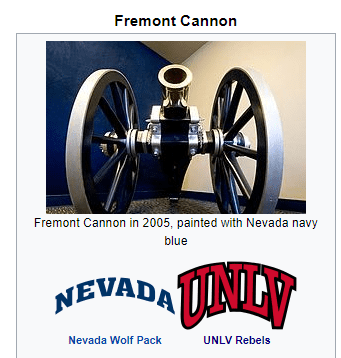 FROM WIKIPEDIA COMMONS
The Fremont Cannon is the trophy awarded to the winner of the Battle for Nevada (also known as the Nevada–UNLV football rivalry), an American college football rivalry game played annually by the Nevada Wolf Pack football team of the University of Nevada, Reno (Nevada) and the UNLV Rebels football team of the University of Nevada, Las Vegas (UNLV). The trophy was built in 1970 and is a replica of a 19th-century Howitzer cannon that accompanied American explorer and politician John C. Frémont on an expedition to the American West and Nevada in the mid 19th century. The original cannon had been abandoned, due to heavy snows, in the Sierra Nevada in 1843. The replica cannon was originally fired following a touchdown by the team in possession of the cannon, but it has been inoperable since 1999. The wooden carriage is painted the school color of the team in possession, navy blue for Nevada or scarlet for UNLV. The trophy is the heaviest and most expensive in college football.[1] Since 2012, the game is also part of the Silver State Series (formerly Governor's Series), the series of athletic competitions between the two schools.
The first game between the teams was in 1969 with Nevada defeating UNLV. The following year, the cannon was built and UNLV became the first team to win the cannon. Nevada has the longest win streak in the rivalry, having held the cannon for eight consecutive years.
UNLV is the current holder of the trophy after defeating Nevada on November 26, 2022, at Allegiant Stadium.
SERIES GAME BY GAME RESULTS
GAME STORY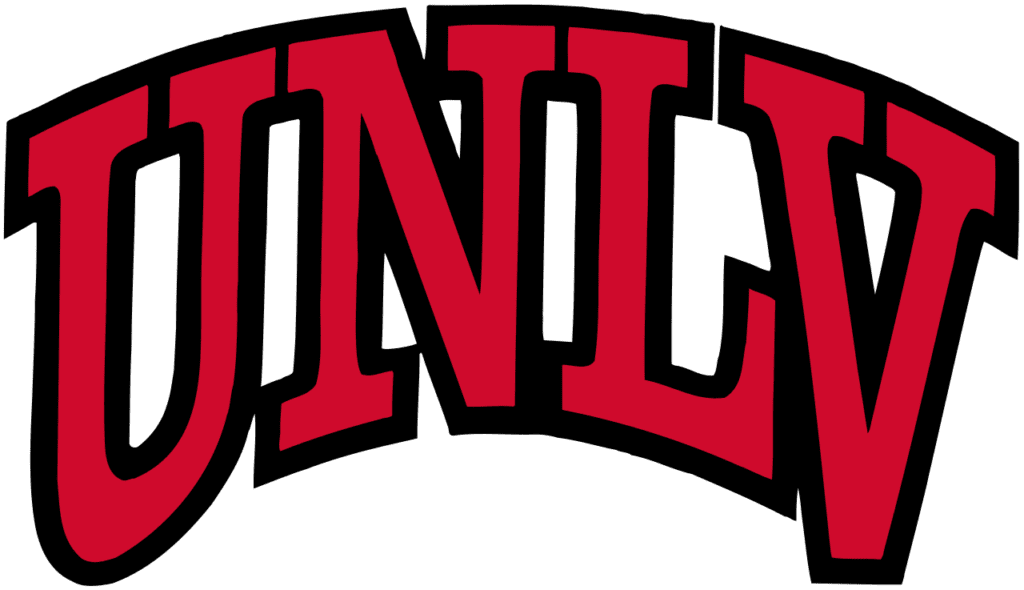 11/26/2022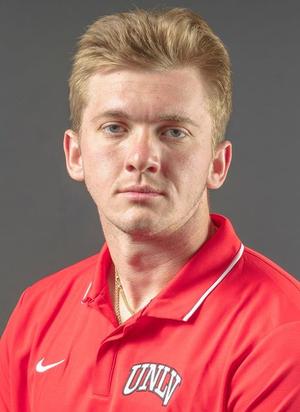 LAS VEGAS (UNLVRebels.com) – The UNLV (5-7/3-5) football team used a last-minute defensive stand to hold off UNR (2-10/0-8) 27-22 and win a thrilling Battle for the Fremont Cannon before a crowd of 24,873 fans at Allegiant Stadium Saturday afternoon.

After honoring 17 seniors before the game, the Rebels snapped a six-game losing skid buoyed by a career-day from safety Johnathan Baldwin. The sophomore from Houston broke up a fourth-and-goal pass into the end zone to end the late Wolf Pack threat after earlier scoring a defensive touchdown and grabbing his first interception of the season.

That performance helped UNLV rally from falling behind 13-0. Baldwin picked up a Nate Cox fumble and ran it back 55 yards to spark the home team on the final play of the first quarter. The Rebels followed that up by taking their first lead with a 49-yard touchdown pass from Harrison Bailey to Kyle Williams.

Bailey, who was pushed into the game early because of an injury from starter Doug Brumfield, threw his second score of the day from 30 yards out to Nick Williams in the fourth quarter. Trailing by 11 points, UNR was not done, however, scoring a TD and then getting the ball back and eventually taking three shots into the end zone – all of which fell incomplete.

REBEL OF THE GAME:
Johnathan Baldwin's dominating stats line: 8 TT, 2 PBU, 1 INT, 1 FR, 1 TD

STAT OF THE GAME:
After going nearly six seasons without a fumble return for a touchdown, UNLV posted a scoop-and-score for the second straight game (also having one at Hawai'i last week).

QUOTABLE:
"Awesome way to finish, especially for the seniors. We went into the week, all in, and were 1000% focused on the seniors, that cannon and finishing strong. When you get into a game like this, with the season we've had and a time like this, those are tough games, we knew it. All those numbers are out the window, you gotta go in and battle. Harrison came in and stepped up big time. A lot of guys came in, stepped up big time and they believed. That's a big deal. Overcoming adversity and pushing through is all we've tried to really set forth with the group. I'm proud of the progress and I'm eager to reflect as soon as we can to see if there is anything I can do to elevate the process we put in place, starting with myself and everything we do … I couldn't be more excited for that locker room,"
UNLV Head Coach Marcus Arroyo

REBEL NOTES:
-UNLV downed its in-state rival for the third time in the last five meetings but the Wolf Pack still lead the series 28-20
-The Rebels improved to 14-10 vs. UNR in Las Vegas
-UNLV won a one-score game for the first time since the season finale in 2019 at UNR (33-30 in overtime) – snapping a 10-game streak
-Junior running back Aidan Robbins finished with 87 yards to become the 10th different Rebel to net 1,000 yards on the ground in a season
-After collecting a dozen total tackles vs. UNR, Super Senior LB Austin Ajiake finished tied for fourth in school history with 132 on the year
-Super Senior Daniel Gutierrez nailed both of his field goal attempts to make him an eye-popping 18-of-19 on the season
-Gutierrez also broke a tie with Hall of Famer Nick Garritano as UNLV's career leader with 55 three-pointers
-Gutierrez became the first player to play in 55 games for UNLV football
–Kyle Williams' touchdown was his team-leading fifth of the season and ninth of his career
-Nick Williams, who finished with a game-high 84 receiving yards, scored his second touchdown as a Rebel
-UNLV transfer addition BJ Harris had his first interception as a Rebel
-The two picks gave UNLV 15 interceptions on the year, which is the most since grabbing 17 in 2012
-UNLV's three sacks gave the team 28 on the season, which is the most since 2003 when the Rebels recorded 29 QB takedowns
-One of those sacks came from Adam Plant Jr. who recorded his eighth QB takedown of the season, which is the first time a Rebel has had at least that amount since Ryan Claridge finished with nine in 2004
COURTESY UNLV ATHLETIC COMMUNICATIONS AND WIKIPEDIA COMMONS