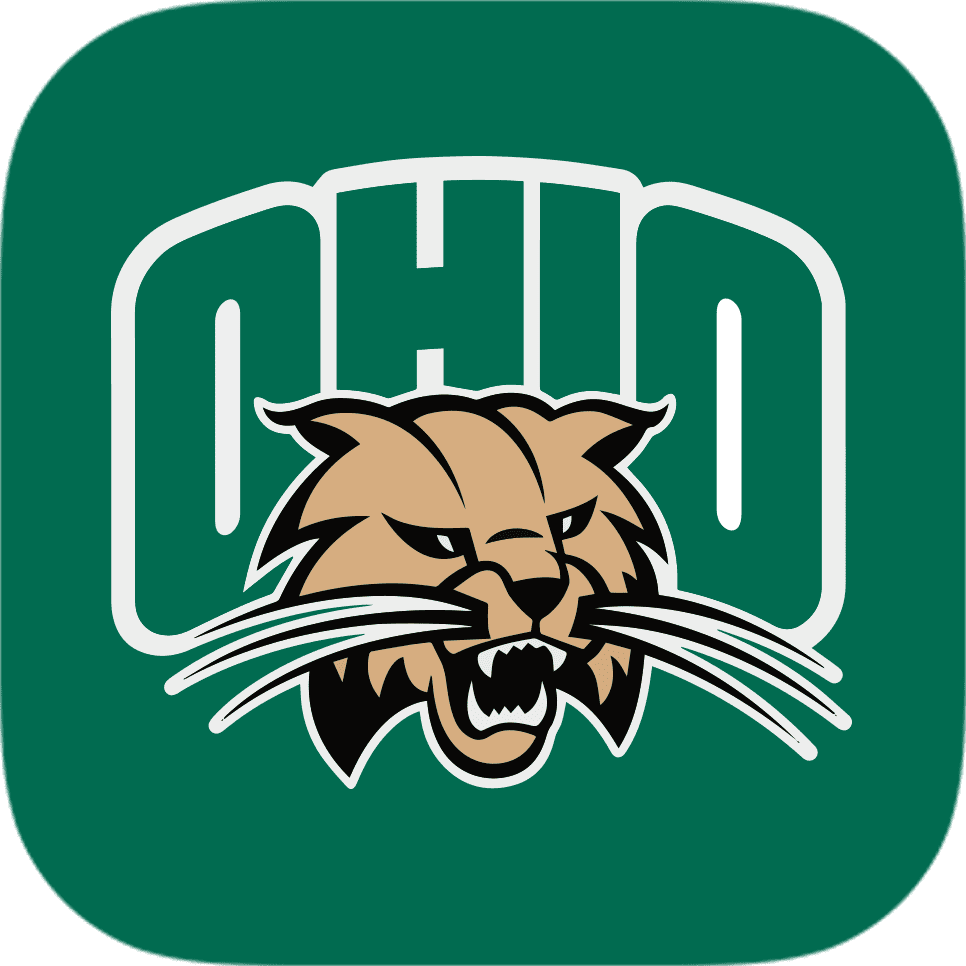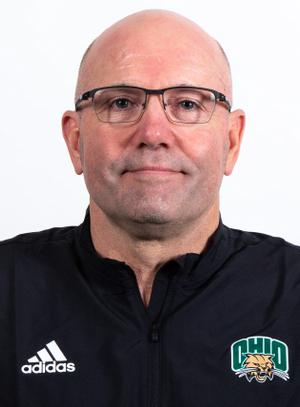 11/9/2022
FOLLOW OHIO ATHLETICS: Facebook | Twitter | Instagram
 
OXFORD, Ohio—The Ohio football team (7-3, 5-1 MAC), claimed another Battle of the Bricks victory, defeating the Miami RedHawks (4-6, 2-4). 37-21. 
 
"This was a great team win," said head coach Tim Albin. "This team has been really resilient all year. It's a challenge to go into the game and have great growth after spending the day in the hotel, but they responded."
 
In the air, redshirt junior quarterback Kurtis Rourke (Oakville, Ontario, Canada) finished the game 25-for-35 with three passing touchdowns on 362 yards. Rourke surpassed 5,000 career passing yards, putting him among the top five Ohio quarterbacks in program history.
 
Junior wide receiver Jacoby Jones (Tunica, Miss.) scored two touchdowns on 78 yards while sophomore wide receiver Miles Cross (Bowie, Md.) led the receivers with 133 yards on six catches. Redshirt freshman running back Sieh Bangura (Bowie, Md.) also scored one receiving touchdown. On the ground, Bangura recorded one rushing touchdown on 145 yards while redshirt freshman running back Nolan McCormick (Mason, Ohio) net 44 yards on 10 carries. 
 
Defensively, graduate student cornerback Zack Sanders (Lawrence, Kan.) finished the day with seven solo tackles while redshirt senior defensive end Jack McCrory (Springfield, Ohio) recorded six tackles, four of which were solo. Redshirt senior linebacker Bryce Houston (Lewis Center, Ohio) had five tackles, 0.5 tackles for loss and one quarterback hurry on the game. 
 
Ohio struck first, wrapping up a three-play, 54-yard drive with a rushing touchdown by Bangura. Miami evened the score the next quarter, with a five-yard passing touchdown. With three seconds remaining in the half, freshman kicker Nathanial Vakos (Avon, Ohio) kicked a 25-yard field goal gave Ohio a 10-7 lead. 
 
With 7:35 left in the third quarter, Bangura scored his second touchdown of the game, but the RedHawks quickly cut the Bobcats' lead to three points with a touchdown of their own. The next drive, a 48-yard reception by Jones followed by a good kick put Ohio ahead, 24-14. 
 
After Ohio's defense held Miami to 42 yards in their drive, Rourke wrapped up a 10-play drive with a 10-yard passing touchdown to Jones, extending Ohio's lead to 31-14. The RedHawks responded with their third touchdown of the game and a successful PAT, trailing Ohio by 10 points with 8:39 remaining in the game. 
 
Vakos kicked two more field goals before the end of the game, putting the final score at 37-21. 
 
"We felt like we had some unfinished business," said Rourke. "It's always a big game. Miami always plays us tough, so we had to be ready." 
 
Up next, the Bobcats travel to Muncie, Ind. to take on Ball State on Tuesday, Nov. 15. Kickoff is set for 7 p.m. and can be seen on ESPN2 or ESPNU. 
COURTESY OHIO ATHLETIC COMMUNICATIONS