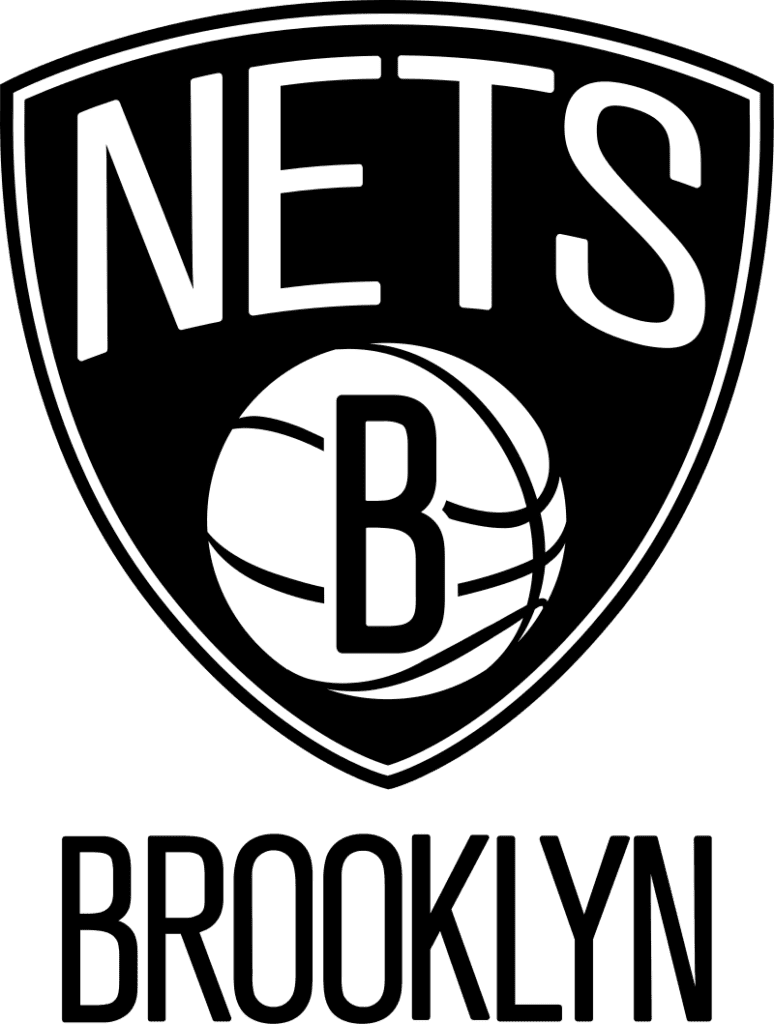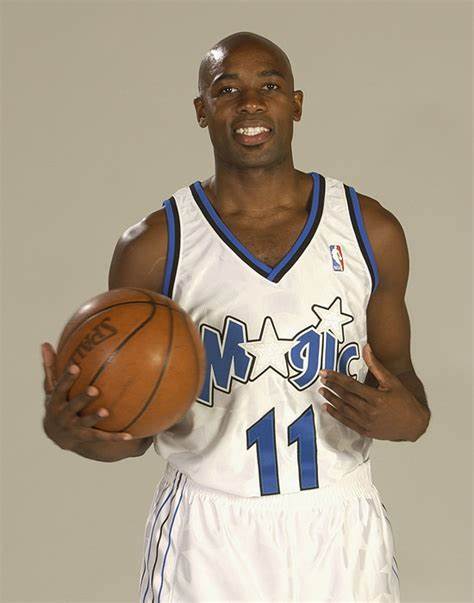 THE JACQUE VAUGHN FILE FROM WIKIPEDIA COMMONS
Jacque T. Vaughn (born February 11, 1975) is an American professional basketball coach and former player. He serves as head coach of the Brooklyn Nets of the National Basketball Association (NBA).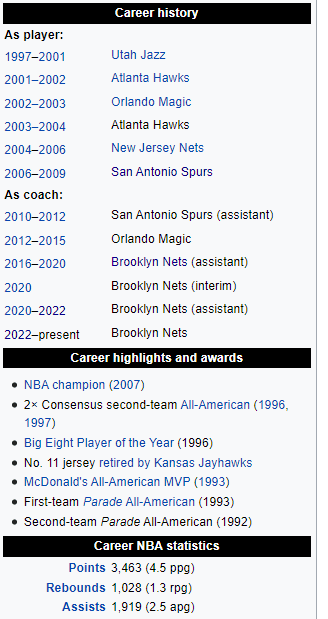 NBA COACHING CAREER
Vaughn was an assistant coach with the San Antonio Spurs from 2010 to 2012. On July 28, 2012, Vaughn was named the new head coach of the Orlando Magic. On February 5, 2015, he was fired by the Magic. Vaughn then spent the 2015–16 season working as a professional scout for the Spurs. He was hired as Kenny Atkinson's top assistant coach for the Brooklyn Nets prior to the 2016–17 season, and was promoted to interim head coach position in March 2020 following Atkinson's mid-season departure. On September 3, 2020, the Nets hired Steve Nash as head coach, while Vaughn returned to his position as assistant coach.
On November 1, 2022, Vaughn was named interim head coach after the Nets and Steve Nash parted ways. On November 9, he was announced as permanent head coach.

It has been obvious in just a week that the Nets have been inspired by Coach Vaughn.
Going into Wednesday night's game against the New York Knicks, during his first four games as interim head coach the Nets had the second-best defensive rating in the NBA (102.1) and the second-best net rating (9.9) going 2-2.
COURTESY BROOKLYN NETS MEDIA RELATIONS & WIKIPEDIA COMMONS