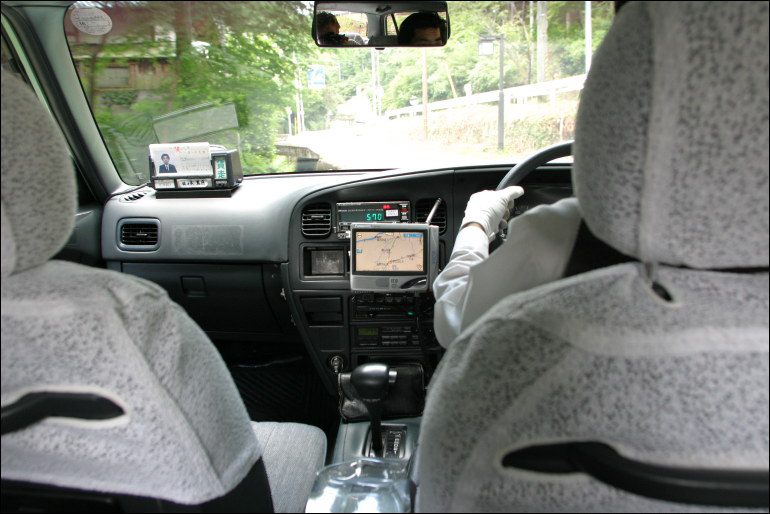 FROM WIKIPEDIA COMMONS
The Global Positioning System (GPS), originally Navstar GPS, is a satellite-based radionavigation system owned by the United States government and operated by the United States Space Force. It is one of the global navigation satellite systems (GNSS) that provides geolocation and time information to a GPS receiver anywhere on or near the Earth where there is an unobstructed line of sight to four or more GPS satellites. It does not require the user to transmit any data, and operates independently of any telephonic or Internet reception, though these technologies can enhance the usefulness of the GPS positioning information. It provides critical positioning capabilities to military, civil, and commercial users around the world. Although the United States government created, controls and maintains the GPS system, it is freely accessible to anyone with a GPS receiver.
The GPS project was started by the U.S. Department of Defense in 1973. The first prototype spacecraft was launched in 1978 and the full constellation of 24 satellites became operational in 1993. Originally limited to use by the United States military, civilian use was allowed from the 1980s following an executive order from President Ronald Reagan after the Korean Air Lines Flight 007 incident. Advances in technology and new demands on the existing system have now led to efforts to modernize the GPS and implement the next generation of GPS Block IIIA satellites and Next Generation Operational Control System (OCX). Announcements from Vice President Al Gore and the Clinton Administration in 1998 initiated these changes, which were authorized by the U.S. Congress in 2000.
From the early 1990s, GPS positional accuracy was degraded by the United States government by a program called Selective Availability, which could selectively degrade or deny access to the system at any time, as happened to the Indian military in 1999 during the Kargil War. However, this practice was discontinued on May 1, 2000, in accordance with a bill signed into law by President Bill Clinton. As a result, several countries have developed or are in the process of setting up other global or regional satellite navigation systems.
The Russian Global Navigation Satellite System (GLONASS) was developed contemporaneously with GPS, but suffered from incomplete coverage of the globe until the mid-2000s. GLONASS reception in addition to GPS can be combined in a receiver thereby allowing for additional satellites available to enable faster position fixes and improved accuracy, to within two meters (6.6 ft).
China's BeiDou Navigation Satellite System began global services in 2018, and finished its full deployment in 2020. There are also the European Union Galileo navigation satellite system, and India's NavIC. Japan's Quasi-Zenith Satellite System (QZSS) is a GPS satellite-based augmentation system to enhance GPS's accuracy in Asia-Oceania, with satellite navigation independent of GPS scheduled for 2023.
When selective availability was lifted in 2000, GPS had about a five-meter (16 ft) accuracy. GPS receivers that use the L5 band have much higher accuracy, pinpointing to within 30 centimeters (11.8 in), while high-end users (typically engineering and land surveying applications) are able to have accuracy on several of the bandwidth signals to within two centimeters, and even sub-millimeter accuracy for long-term measurements. Consumer devices, like smartphones, can be as accurate as to within 4.9 m (or better with assistive services like Wi-Fi positioning also enabled). As of May 2021, 16 GPS satellites are broadcasting L5 signals, and the signals are considered pre-operational, scheduled to reach 24 satellites by approximately 2027.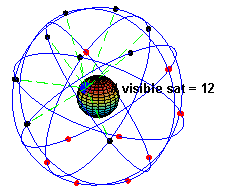 TODAY'S ALMANAC
Cartoonist Al Capp, creator of the Li'l Abner cartoon strip, conceived of a day in fictitious Dogpatch, USA, when all unmarried ladies (including the character Sadie Hawkins) could pursue their men. If the men were caught, marriage was unavoidable. The idea took off in real life—and in November 1938, the first recorded "girls-ask-boys" Sadie Hawkins Day dance was held. Today, this quirky holiday is usually celebrated in November. The Almanac uses the first Saturday in November but the date can vary by state. Learn more about Sadie Hawkins Day.
Question of the Day
What exactly are those giblets my mother insists on putting in the gravy every Thanksgiving?
Giblets include all the edible, internal parts of the turkey, including the gizzard, heart, liver, and neck of the bird. It's perfectly proper to make gravy out of them.
Advice of the Day
The pure and simple truth is rarely pure and never simple.
Home Hint of the Day
When you take a bath in winter, leave the water in the tub after you get out. If you let it sit until it reaches room temperature, it will add a little warmth to the house and help humidify it.
Word of the Day
Rostrum
The beak or head of a ship. Beaklike projection of the anterior part of the head of certain insects such as e.g. weevils. The long, projecting nose of a beast, as of swine.
Puzzle of the Day
State nicknames: What state is the Keystone State? Beehive State? Wolverine State? Nutmeg State? Sooner State?
Keystone: Pennsylvania; Beehive: Utah, Wolverine: Michigan: Nutmeg: Connecticut; Sooner: Oklahoma.
Born
Washington Allston (painter) – 1779
Ida Minerva Tarbell (journalist) – 1857
James Ward Packard (manufacturer) – 1863
Will Durant (historian) – 1885
Roy Rogers (actor) – 1911
Vivien Leigh (actress) – 1913
Art Garfunkel (musician) – 1941
Sam Shepard (actor & playwright) – 1943
Bryan Adams (musician) – 1959
Tatum O'Neal (actress) – 1963
Famke Janssen (actress) – 1965
Corin Nemec (actor) – 1971
Johnny Damon (baseball player) – 1973
Died
George M. Cohan (songwriter) – 1942
Guy Lombardo (big band leader) – 1977
Al Capp (cartoonist, created Li'l Abner) – 1979
Vladimir Horowitz (pianist) – 1989
Fred MacMurray (actor) – 1991
Bobby Hatfield (singer, half the singing duo known as the Righteous Brothers) – 2003
Events
Susan B. Anthony cast her ballot, earning a fine– 1872
Tripoli annexed by Italy– 1911
The board game Monopoly was released by the Parker Brothers– 1935
Edwin Armstrong first demonstrated FM radio transmission– 1935
Dominion Observatory time signal first broadcast by CBC Radio– 1939
President Franklin D. Roosevelt won an unprecedented third term in office by defeating Republican challenger Wendell Willkie– 1940
A Global Positioning System (GPS) was patented– 1996
Bronze Fred Rogers memorial statue in Pittsburgh, Pennsylvania, was dedicated– 2009
A 5.6-magnitude earthquake struck Lincoln County, Oklahoma. It was the state's strongest earthquake since 1952.– 2011
Voyager-2 probe crossed the heliopause and left our solar system to enter interstellar space– 2018
Weather
An Election Day storm brought 10 to 12 inches of snow to Connecticut and 78 mph winds to Block Island, Rhode Island– 1894
Thunderstorms brought dime-size hail to Las Vegas, Nevada– 1987
2 inches of snow fell in Salisbury, Missouri– 1995
First snow of the season fell in Dublin, New Hampshire– 2004
COURTESY www.almanac.com