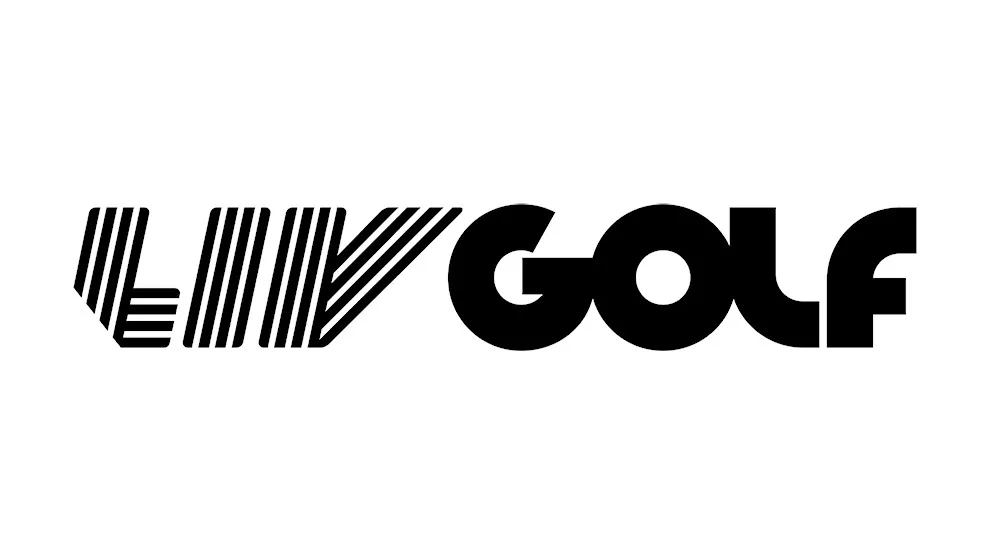 JULY 3, 2022
NORTH PLAINS, Oregon – Pat Perez had just signed for an 8-over 80. It was one of the worst rounds of his 25 years as a professional. By traditional golf standards, it might've produced a sour mood. Disappointment. Anger. Shame, perhaps.
Yet on this Saturday, Perez couldn't stop smiling. Couldn't stop talking about "the greatest thing I've ever been part of in golf." Earlier in the week, he said joining LIV Golf was like winning the lottery. Now it was time to cash the check.
As part of the winning 4 Aces GC team at LIV Golf Invitational Portland, Perez will receive a quarter-share of the $3 million prize. That $750,000, plus his individual winnings of $153,000 in tying for 29th in the 48-man field, brought his total count to $903,000. That comes close to matching his season total of $1.07 million on his previous tour.
In other words, it took him three rounds as a LIV Golf member to achieve what took him 19 starts elsewhere.
No wonder the 46-year-old Perez is such a cheerleader for LIV Golf's team component. After Saturday, in fact, there may not be a bigger fan.
"It was so cool. It was so different," Perez said. "I've always wanted to be a part of a team, whether it was a captain or vice-captain, whatever it was. It's the coolest week I think I've had ever, and even shooting 80 — literally I've forgotten about it. I'm so happy for those guys because they played great."
Perez was brought in by captain Dustin Johnson to be the fourth player of the newly configured 4 Aces GC lineup that had failed to finish in the money in the inaugural event in London. Another new LIV Golf signee, Patrick Reed, filled the second slot, while Talor Gooch joined the team after being the initial captain of Torque GC.
With two major champions at the top of the lineup, 4 Aces GC figured to be one of the heavy favorites going into Pumpkin Ridge. Johnson and Reed did not disappoint, each shooting 9 under over the three days to finish tied for third. (Reed earned the third-place podium slot via the points tiebreaker.)
But that didn't mean Perez or Gooch failed to contribute.
In calculating the team scoring, the top two scores from each of the 12 foursomes count in the first two rounds. In the final round, the top three scores count.
On Thursday, Perez shot a 3-under 69, his score counting along with DJ's 68. On Friday, DJ and Reed shot matching 68s. Then on Saturday, with Perez struggling, Gooch stepped up with a 2-under 70, the team's second-best score of the day between Reed's 67 and DJ's 71. That left 4 Aces GC with a three-day total of 23 under – seven shots clear of second-place Stinger GC, which had romped to victory in London.
"Obviously, we all played well today, which is what we needed to do – other than Pat Perez," Johnson said while his teammates laughed on the 18th green. "He had a bit of a struggle."
And yet, there are ways to contribute beyond just inside the ropes. Even in an individual sport such as golf, chemistry is important when the team element comes into play. Consider Perez as one of those good-in-the-room guys. His direct, speak-my-mind approach is a good balance to DJ's laid-back attitude. Plus, the dude just likes to have fun. He keeps it light.
It's apparent through the first two LIV Golf events that camaraderie is a key factor in the team competition. Quickest way to build it? Sharing similar backgrounds. To be more precise, sharing the same country.
The most successful team through the first two events is the all-South African Stinger GC. In London, they took first place and swept the individual podium with winner Charl Schwartzel, runner-up Hennie du Plessis and third-place Branden Grace. In Portland, Grace took first individually, while captain Louis Oosthuizen finished fifth. Through the first two events, Stinger GC has shared $4.5 million.
The team environment has made an immediate positive impact on Grace's form. In his last 15 starts before joining LIV Golf, he had missed 10 cuts and not finished inside the top 30. Now he has a win and a tie for third. Combine his individual and team winnings, and he leads the overall money list with $6.4 million. Schwartzel has won $5.265 million.
"It hasn't really hit me yet," Grace said. "The last two tournaments I've had a blast. The team format just seems to bring something out of me."
Taking third place in London was Majesticks GC, which consists of English-born players Lee Westwood, Ian Poulter, Sam Horsfield and Laurie Canter.
In Portland, it was the all-U.S. born 4 Aces GC winning, with the South Africans second and the all-Spanish speaking Fireballs GC taking third, thanks to Carlos Ortiz's clutch putt on the final hole.
Fireballs GC captain Sergio Garcia had a retooled lineup in Portland. He added fellow Spaniard Eugenio Lopez-Chacarra, who was making his pro debut, along with two players from Mexico in Ortiz and Abraham Ancer. All four contributed at least one counting score. Lopez-Chacarra's even-par 72 on Saturday was vital, allowing Fireballs GC to dismiss Garcia's 74.
"I wish I would've done a little bit better," Garcia said. "It's a great team – three really nice guys, young guys with a lot of talent. Super proud of having them as my teammates."
Just outside the money was another retooled team, Torque GC, whose four players are all from Japan. And in fifth was Iron Heads GC, with two Korean-born players and two from Thailand.
Clearly, the ability to forge a bond makes a difference. As the rest of the LIV Golf season progresses, beginning with the next tournament later this month in Bedminster, the other teams will seek to achieve a connection.
As for Saturday at Pumpkin Ridge, it was clear which team shared the most fun.
Said Reed: "This week was absolutely insane."
Added Perez: "A lot of boys are missing out, I guarantee you."
There was one other guarantee from Perez: He promised to pay for a celebratory dinner for his teammates. He expects the bill to be around $1,000 – a small price to pay when your next paycheck is nearing seven figures.
COURTESY LIV GOLF COMMUNICATIONS