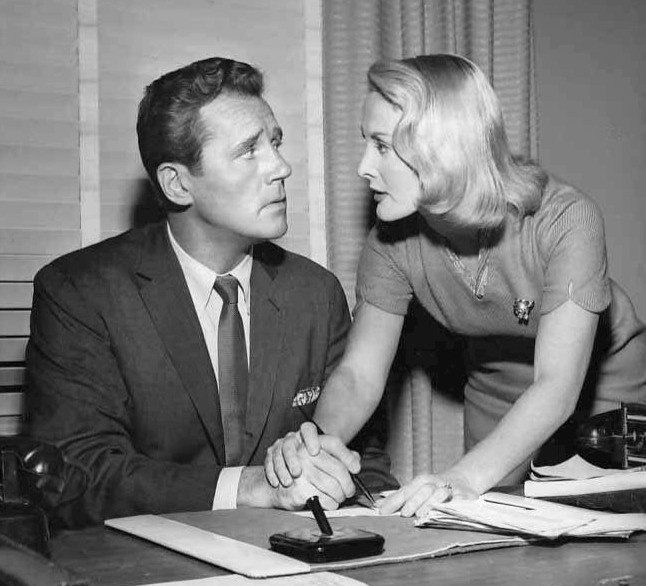 FROM WIKIPEDIA COMMONS
Eileen Ryan (née Annucci, October 16, 1927 – October 9, 2022) was an American actress. She was the wife of actor and director Leo Penn, and the mother of actors Sean Penn, Chris Penn, and singer Michael Penn.
LIFE AND CAREER
Ryan was born in New York City on October 16, 1927, the daughter of Rose Isabel (née Ryan), a nurse, and Amerigo Giuseppe Annucci, a dentist. Ryan's mother was an Irish American native of Plattsburgh, New York, and her father was Italian American. In 1957 she married Leo Penn, an actor and active union member, who was blacklisted from the late 1940s to the late 1950s. The couple remained together for over 40 years, until Leo's death in 1998.
Ryan appeared with her sons Sean and Chris in the 1986 film At Close Range, portraying the brothers' grandmother. She also makes an appearance in The Crossing Guard, which Sean directed. On Broadway, Ryan portrayed Evie in Sing Till Tomorrow (1953) and Lorraine in Comes a Day (1958).
During her son Sean's first marriage from 1985 to 1989, she was the mother-in-law of the American singer Madonna. Between 1996 and 2010 she was also the mother-in-law of American actress Robin Wright through the latter's marriage to Sean. From 2020 to 2022, she was the mother-in-law of the Australian-American model and actress Leila George through Sean.
Ryan died on October 9, 2022, a week shy of her 95th birthday, at her home in Malibu, California.