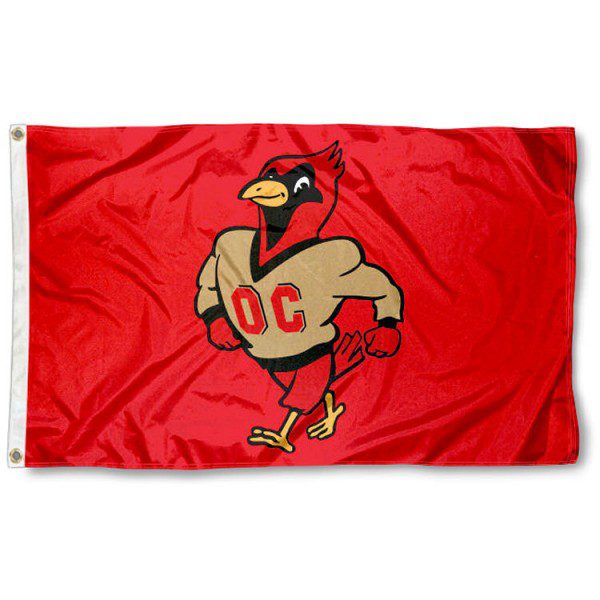 9/11/2022
WESTERVILLE, Ohio – It was a tough matchup for the Otterbein Football team Saturday afternoon for its home opener at Memorial Stadium, as the Cardinals battled early before losing ground to No. 24-ranked Heidelberg in the annual Rhine River Cup showdown.
The two schools welcomed back members from both teams that took part in the first college football game ever played on German soil, taking place in Frankfurt during the fall of 1992. This time around, the Berg pulled away during the second half for a 34-7 decision.
HOW IT PLAYED OUT:
Both sides traded empty possessions to begin, but the Student Princes eventually took a 7-0 lead midway through the first quarter. Otterbein then drove into enemy territory and stood comfortably at 2nd and 2 from the plus-40, but unfortunately came up empty on the next three plays.
Heidelberg doubled its lead to 14-0 six plays later with a long pass up the right sideline, and then received a nice catch-and-run sequence from Montavious Yearby for a 21-0 gap. Otterbein had a 10-play drive back down into Berg territory, converting a 4th-and-1 this time but later stalling after a sack.
The Cards scored on their opening drive of the third quarter, as Armani Burton "mossed" a defensive back for a 39-yard touchdown connection with QB Eason Hardouin. Caleb Meade buried the extra point to keep Otterbein within shouting distance… 21-7.
Heidelberg ate some clock moving forward in the period, holding the ball for almost nine minutes on two separate drives that both ended in field goals. That 27-7 gap would be too much for the Cards to overcome, and the visitors added a late insurance TD on a third-and-goal slant.
NOTABLE STATS:
The Student Princes finished with a 377-238 edge in total yards and limited Otterbein to just 39 on the ground. Berg wide receiver Dimitri Penick made nine catches for 119 and two scores.
Hardouin was 15 of 26 for 133 while counterpart Drew Sims was an efficient 24 of 32 for 297 and four TD's. Damien Whaley caught six passes for the home side.
Linebacker Zach Hymer led Otterbein in tackling for the second game in a row (with 11 stops) while Max Walden, Justin Bartlett and Charlie Hornacek all had nine.
COURTESY OTTERBEIN ATHLETICS