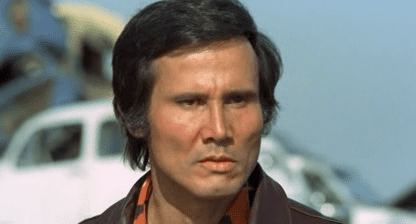 FROM WIKIPEDIA COMMONS
Henry Silva (September 23, 1926 – September 14, 2022) was an American actor. A prolific character actor, Silva was a regular staple of international genre cinema, usually playing criminals or gangsters. His notable film appearances include Ocean's 11 (1960), The Manchurian Candidate (1962), Johnny Cool (1963), Sharky's Machine (1981), and Ghost Dog: The Way of the Samurai (1999).
EARLY LIFE AND CAREER
Silva was born in Brooklyn, New York City, of Sicilian and Spanish descent. He grew up in Harlem and quit school when he was 13 years old to attend drama classes, supporting himself as a dishwasher and waiter at a Manhattan hotel.
By 1955, Silva felt ready to audition for the Actors Studio. He was accepted. When the Studio staged Michael V. Gazzo's play A Hatful of Rain as a classroom project (which itself grew out of an earlier improvisation by Silva, Paul Richards and Anthony Franciosa, based on a scene written by Gazzo, entitled "Pot"), it proved so successful that it was presented on Broadway, with students Ben Gazzara, Shelley Winters, Harry Guardino, along with Franciosa, Richards and Silva, in key roles. Silva also appeared in the play's film version.
HIS DEATH
Silva died on September 14, 2022, nine days before his 96th birthday, at the Motion Picture & Television Fund home in Los Angeles.