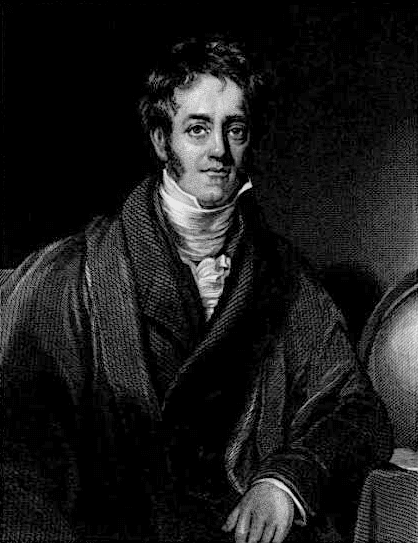 FROM WIKIPEDIA COMMONS
Sir John Frederick William Herschel, 1st Baronet KH FRS (/ˈhɜːrʃəl, ˈhɛər-/; 7 March 1792 – 11 May 1871) was an English polymath active as a mathematician, astronomer, chemist, inventor, experimental photographer who invented the blueprint, and did botanical work.
Herschel originated the use of the Julian day system in astronomy. He named seven moons of Saturn and four moons of Uranus – the seventh planet, discovered by his father Sir William Herschel. He made many contributions to the science of photography, and investigated colour blindness and the chemical power of ultraviolet rays. His Preliminary Discourse (1831), which advocated an inductive approach to scientific experiment and theory-building, was an important contribution to the philosophy of science.
TODAY'S ALMANAC
Question of the Day
Where does Ugli fruit come from?
This is a trademark for the tangelo, a tropical fruit that is a hybrid between a grapefruit and a tangerine or mandarin orange. Tangelos originated in Jamaica.
Advice of the Day
When closing up a summer house, run a cycle of warm water and 1 cup vinegar through the washing machine and dishwasher before draining the pipes.
Home Hint of the Day
Buy narrow T-shaped hardware to cover the gap between your kitchen counter and stove. This will seal a gap up to 1/4 inch wide and prevent food from collecting there.
Word of the Day
Hogshead
1 hogshead=63 gallons
Puzzle of the Day
The Coyote State.(Name the U.S. state!)
South Dakota
Died
John Singleton Copley (artist) – 1815
Henri de Toulouse-Lautrec (painter) – 1901
Bill Monroe (American musician) – 1996
Burgess Meredith (actor) – 1997
Born
Leo Tolstoy (author) – 1828
Harland Sanders (founder of Kentucky Fried Chicken) – 1890
Phyllis Whitney (writer) – 1903
Sylvia Miles (actress) – 1932
Otis Redding (singer & songwriter) – 1941
Tom Wopat (actor & singer) – 1951
Angela Cartwright (actress) – 1952
Hugh Grant (actor) – 1960
Adam Sandler (actor) – 1966
Eric Stonestreet (actor) – 1971
Michael Bublé (singer) – 1975
Michelle Williams (actress) – 1980
Events
Continental Congress declared United States of America" would be the name of the new nation"– 1776
John Herschel took the first glass plate photograph– 1839
California was admitted as the 31st state– 1850
Tom Fleming won the first national log rolling championship– 1898
Canadian swimmer, Marilyn Bell, became the first person to swim across Lake Ontario– 1954
Elvis Presley appeared for the first time on The Ed Sullivan Show. The show was hosted by Charles Laughton because Sullivan was recovering from injuries received in a car accident– 1956
USS Long Beach, the first nuclear-powered surface warship, was commissioned– 1961
Arthur Ashe won the U.S. Open tennis title– 1968
The comic strip For Better or For Worse debuted– 1979
Queen Elizabeth II became the longest-reigning monarch in Britain's history– 2015
Football game between Miami Dolphins and Tennessee Titans lasted about 7 hours 8 minutes due to 3 hours 59 minutes of weather (lightning) delays. This made it the longest game in NFL history since the 1970 NFL-AFL merger. Dolphins beat the Titans 27-20.– 2018
Weather
Thrall, Texas, had 38.2 inches of rain within 24 hours– 1921
COURTESY www.almanac.com