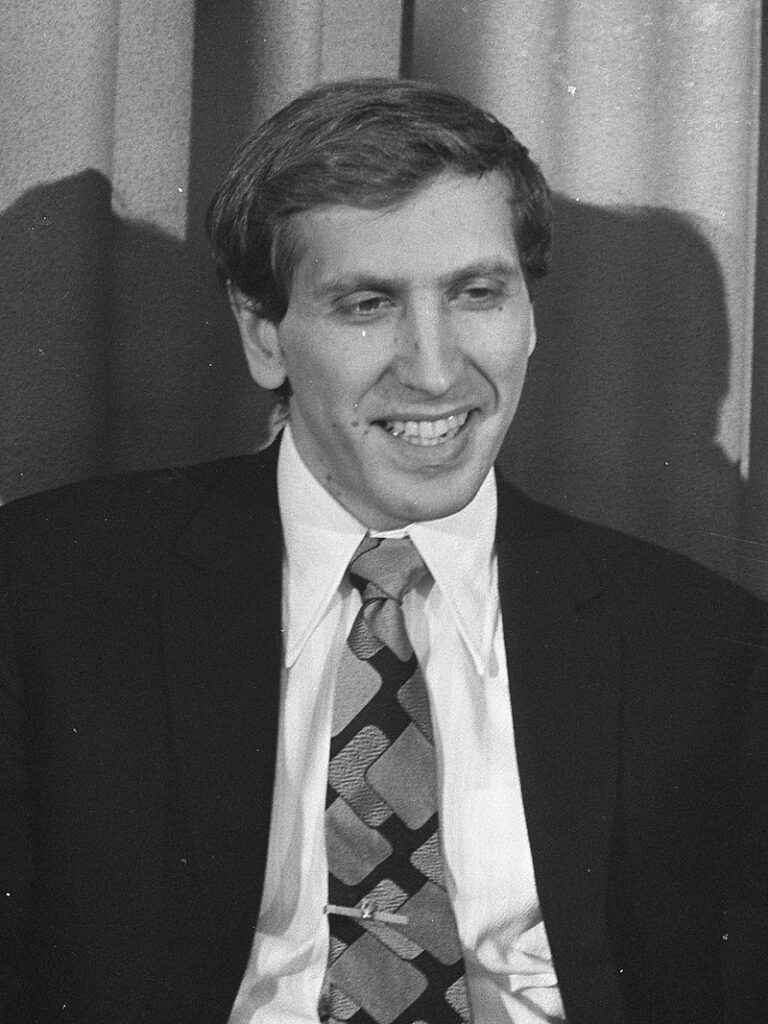 FROM WIKIPEDIA COMMONS
Robert James Fischer (March 9, 1943 – January 17, 2008) was an American chess grandmaster and the eleventh World Chess Champion. A chess prodigy, he won his first of a record eight U.S. Championships at the age of 14. In 1964, he won with an 11–0 score, the only perfect score in the history of the tournament. Qualifying for the 1972 World Championship, Fischer swept matches with Mark Taimanov and Bent Larsen by 6–0 scores. After another qualifying match against Tigran Petrosian, Fischer won the title match against Boris Spassky of the USSR, in Reykjavík, Iceland. Publicized as a Cold War confrontation between the US and USSR, the match attracted more worldwide interest than any chess championship before or since.
In 1975, Fischer refused to defend his title when an agreement could not be reached with FIDE, chess's international governing body, over the match conditions. As a result, the Soviet challenger Anatoly Karpov was named World Champion by default. Fischer subsequently disappeared from the public eye, though occasional reports of erratic behavior emerged. In 1992, he reemerged to win an unofficial rematch against Spassky. It was held in Yugoslavia, which was under a United Nations embargo at the time. His participation led to a conflict with the US government, which warned Fischer that his participation in the match would violate an executive order imposing US sanctions on Yugoslavia. The US government ultimately issued a warrant for his arrest. After that, Fischer lived as an émigré. In 2004, he was arrested in Japan and held for several months for using a passport that the US government had revoked. Eventually, he was granted an Icelandic passport and citizenship by a special act of the Icelandic Althing, allowing him to live there until his death in 2008.
Fischer made numerous lasting contributions to chess. His book My 60 Memorable Games, published in 1969, is regarded as essential reading in chess literature. In the 1990s, he patented a modified chess timing system that added a time increment after each move, now a standard practice in top tournament and match play. He also invented Fischer random chess, also known as Chess960, a chess variant in which the initial position of the pieces is randomized to one of 960 possible positions.
Fischer made numerous antisemitic statements and denied the Holocaust; his antisemitism, professed since at least the 1960s, was a major theme in his public and private remarks. There has been widespread comment and speculation concerning his psychological condition based on his extreme views and eccentric behavior.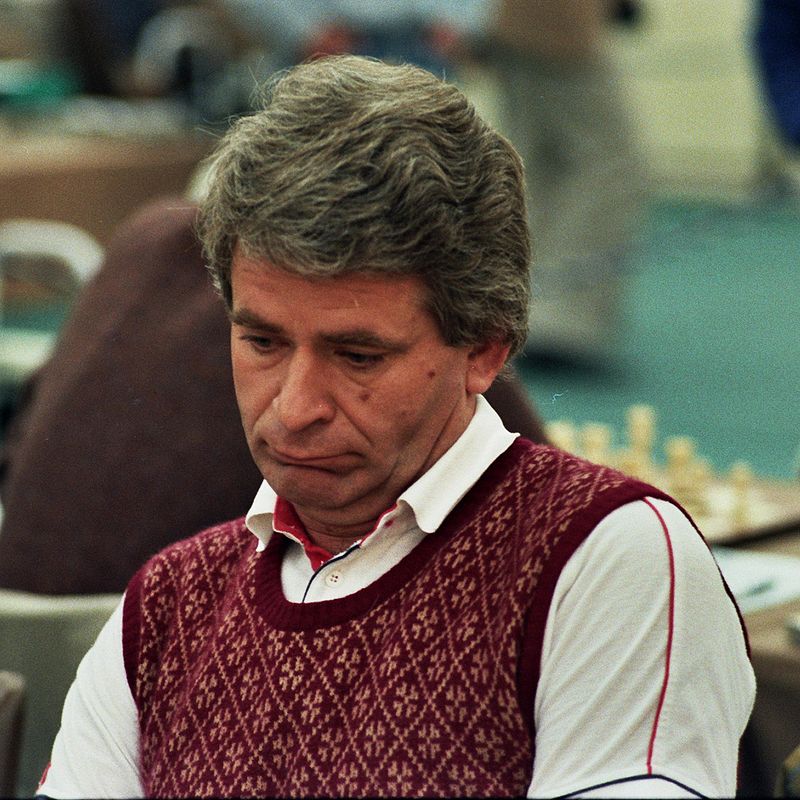 TODAY'S ALMANAC
September comes from the Latin word septem, meaning "seven," because it was the seventh month of the early Roman calendar.
Question of the Day
What should I do after harvesting all my squash for the season?
Pull up those vines and compost them after you've picked everything or after a frost has killed them. Then till the soil to stir up the insects a bit.
Advice of the Day
September blow soft, till the fruit's in the loft.
Home Hint of the Day
To remove grease from washable fabrics, scrub with distilled water and soap. Distilled water is "soft," so it helps cut the grease.
Word of the Day
Altocumulus cloud
Gray or white layer of patches of solid cloud with rounded shapes.
Puzzle of the Day
The Land of Enchantment.(Name the U.S. state!)
New Mexico
Died
Jacques Cartier (explorer) – 1557
Louis XIV, King of France – 1715
Nellie McClung (Canadian activist) – 1951
Ethel Waters (singer) – 1977
Martin Kamen (co-discovered the radioactive isotope carbo-14) – 2002
Born
Chester Harding (painter) – 1792
James Gordon Bennet (founder of New York Herald) – 1795
Engelbert Humperdinck (composer) – 1854
James J. Corbett (boxer) – 1866
Edgar Rice Burroughs (writer; Tarzan author) – 1875
Francis William Aston (chemist, discovered isotopes) – 1877
Don Wilson (entertainer) – 1900
Rocky Marciano (boxer) – 1923
Conway Twitty (country music singer) – 1933
Seiji Ozawa (orchestra conductor) – 1935
Lily Tomlin (actress) – 1936
Leonard Slatkin (conductor) – 1944
Barry Gibb (singer, member of the Bee Gees) – 1946
Gloria Estefan (musician) – 1957
J. D. Fortune (singer) – 1973
Scott Speedman (actor) – 1975
Zendaya (actress and singer) – 1996
Events
Deborah Read Rogers became the common-law wife of Ben Franklin– 1730
Narcissa Whitman, one of the first white women to settle west of the Rocky Mountains, arrived at Walla Walla, Washington– 1836
At a convention of nondrinkers in Chicago the Prohibition Party is born– 1869
The first woman, Miss Emma Nutt, was hired by the Telephone Dispatch Company in Boston, Massachusetts. Before Miss Nutt's employment, young men served as operators, but their rudeness to telephone subscribers caused the company owners to replace them with women– 1878
Saskatchewan became a province of Canada– 1905
Alberta became a province of Canada– 1905
The last passenger pigeon, Martha, died at the Cincinnati Zoological Garden in Ohio– 1914
Sundance Fire intensified, Idaho– 1967
Bobby Fischer became the first American to hold the world chess title by defeating Soviet player, Boris Spassky– 1972
Remains of the R.M.S. Titanic luxury liner discovered 12,400' deep, 230 miles south of Nova Scotia– 1985
A 23-inch Arctic grayling was caught in Wolf Lake, Manitoba– 1991
Weather
A trace of snow fell at Long Falls Dam in Maine– 1914
Mount Washington in New Hampshire received about one-half inch of snow– 1914
COURTESY www.almanac.com