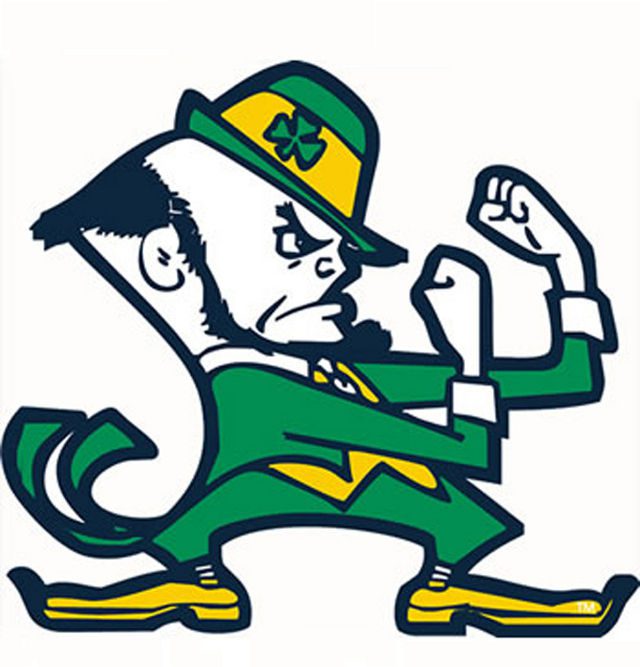 Allstate and the American Football Coaches Association (AFCA) today announced the nominees for the 2022 Allstate AFCA Good Works Team®. The nominees are 114 student-athletes with exemplary community service, academic dedication and impact on and off the field. Senior linebacker JD Bertrand was among those named to the watch list of nominees.
Bertrand is involved with Uplifting Athletes, which provides experiences for children with rare diseases on their families. He organized fund raising events that earned over $80,000 last year and has served as the Notre Dame chapter's vice president.
The Alpharetta, Georgia, native started volunteering at just three years old for Must Ministries, where he began packing lunches for those in need and eventually moving on to deliver those meals at the age of five. He continued to work with Must Ministries throughout high school and regularly donates part of his month scholarship check to charity.
JD Bertrand on-field information:
As a junior in 2021, led the Irish with 101 tackles and became the first Notre Dame defender to record triple digit tackles since 2018.
Of his 101 tackles, 63 were solo stops, which are more than double the next best Irish defender.
Posted seven tackles for loss, including 1.5 sacks while forcing a fumble and recovering one.
Played and started all 13 games for the Irish in 2021, posting double-digit tackles in his first three career starts at Florida State and versus Toledo and Purdue.
2021 Phil Steele First Team All-Independent
The final 22-member team and honorary coach are selected by a voting panel of former Allstate AFCA Good Works Team members and journalists. They look for exceptional leadership on and off the football field.
After the final team members are announced in September, fans can vote for this year's Allstate AFCA Good Works Team captain through the official page on ESPN.com. Fans can join the conversation on social media with #GoodWorksTeam throughout the season.
"These players embody the best of what college football stands for: character, selflessness and the willingness to serve and give to others," AFCA Executive Director Todd Berry said. "The AFCA proudly stands alongside Allstate and each of these players' families and communities to applaud their inspirational work off the field."
Nomination Criteria
Established in 1992, the Allstate AFCA Good Works Team is one of the most coveted community service awards in college football. From the 114 nominees, the final roster of 23 award recipients will bring together 11 players from the NCAA Football Bowl Subdivision; 11 players from the NCAA Football Championship Subdivision, Divisions II, III and the National Association of Intercollegiate Athletics (NAIA); and one honorary head coach. To be considered for a spot on the Allstate AFCA Good Works Team, each player must be actively involved with a charitable organization or service group while maintaining strong academic standing.
COURTESY NOTRE DAME ATHLETICS