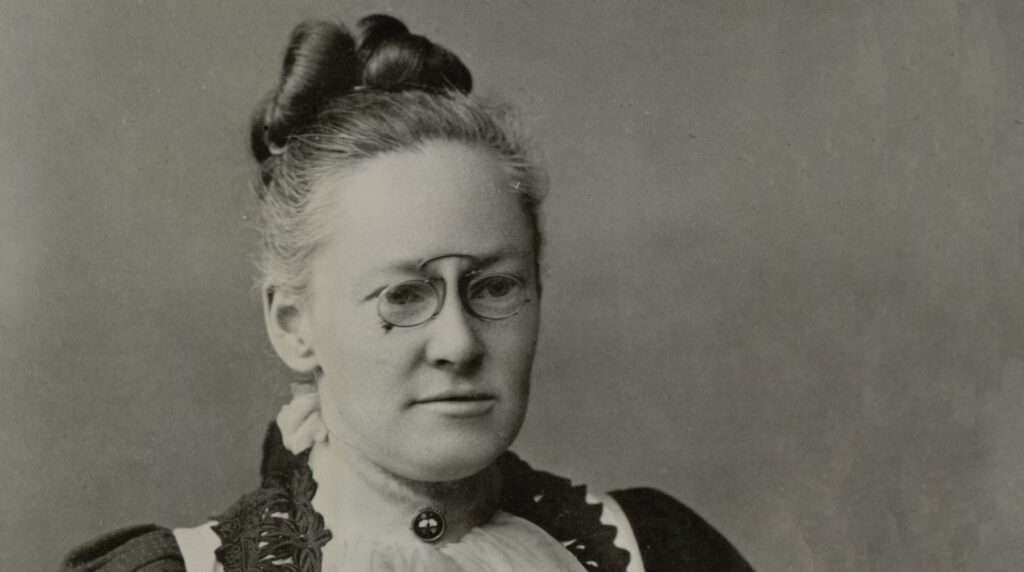 FROM WIKIPEDIA COMMONS
Fannie Merritt Farmer (23 March 1857 – 16 January 1915) was an American culinary expert whose Boston Cooking-School Cook Book became a widely used culinary text.
COOKBOOK FAME
Fannie published her best-known work, The Boston Cooking-School Cook Book, in 1896. Her cookbook introduced the concept of using standardized measuring spoons and cups, as well as level measurement. A follow-up to an earlier version called Mrs. Lincoln's Boston Cook Book, published by Mary J. Lincoln in 1884, the book under Farmer's direction eventually contained 1,850 recipes, from milk toast to Zigaras à la Russe. Farmer also included essays on housekeeping, cleaning, canning and drying fruits and vegetables, and nutritional information.
The book's publisher (Little, Brown & Company) did not predict good sales and limited the first edition to 3,000 copies, published at the author's expense. The book was so popular in America, so thorough, and so comprehensive that cooks would refer to later editions simply as the Fannie Farmer Cookbook, and it is still available in print over 100 years later.
Farmer provided scientific explanations of the chemical processes that occur in food during cooking, and also helped to standardize the system of measurements used in cooking in the USA. Before the Cookbook's publication, other American recipes frequently called for amounts such as "a piece of butter the size of an egg" or "a teacup of milk." Farmer's systematic discussion of measurement —"A cupful is measured level … A tablespoonful is measured level. A teaspoonful is measured level."—led to her being named "the mother of level measurements."
Farmer left the Boston Cooking School in 1902 and created Miss Farmer's School of Cookery. She began by teaching gentlewomen and housewives the rudiments of plain and fancy cooking, but her interests eventually led her to develop a complete work of diet and nutrition for the ill, titled Food and Cookery for the Sick and Convalescent which contained thirty pages on diabetes. Farmer was invited to lecture at Harvard Medical School and began teaching convalescent diet and nutrition to doctors and nurses. She felt so strongly about the significance of proper food for the sick that she believed she would be remembered chiefly by her work in that field, as opposed to her work in household and fancy cookery. Farmer understood perhaps better than anyone else at the time the value of appearance, taste, and presentation of sickroom food to ill and wasted people with poor appetites; she ranked these qualities over cost and nutritional value in importance.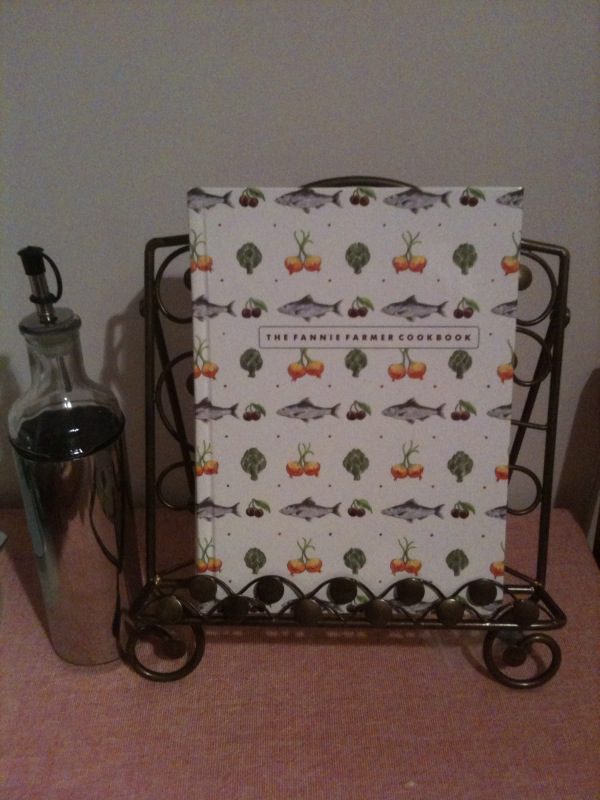 TODAY'S ALMANAC
Question of the Day
Can I use sawdust from plywood as mulch in my garden?
No, it's not recommended. The glues used in plywood may be formaldehyde-based and would not be good for your plants or vegetables — or for you after you eat them. Better to be safe than sorry.
Advice of the Day
To relieve sunburn, steep 2 ounces dried rosemary in 2 cups water and add it to your bath.
Home Hint of the Day
To remove road tar or tree sap from your car's finish, soak a rag in boiled linseed oil and leave it on the dirty spot for several minutes. Then wash as usual.
Word of the Day
Phototropism
The effect of light on the direction of growth of a plant.
Puzzle of the Day
The Pine Tree State.(Name the U.S. state!)
Maine
Born
King Louis XVI of France – 1754
Oliver Perry (naval hero) – 1785
Edgar Lee Masters (poet) – 1868
Gene Kelly (dancer & actor) – 1912
Barbara Eden (actress) – 1931
River Phoenix (actor) – 1970
Scott Caan (actor) – 1976
Kobe Bryant (basketball player) – 1978
Mike Yastrzemski (baseball player) – 1990
Died
Alexander Wilson (ornithologist) – 1813
Oliver Perry (naval hero) – 1819
Rudolph Valentino (actor) – 1926
Oscar Hammerstein II (lyricist) – 1960
Hoyt Wilhelm (baseball player, first relief pitcher ever elected to the baseball hall of fame) – 2002
Bobby Bonds (baseball player) – 2003
Marion Hargrove (G.I. whose account of Army basic training, See Here, Private Hargrove, became a best seller in 1942 and turned him into a World War II celebrity) – 2003
Events
In London, the first one-way street was established– 1617
Emmanuel Allen last slave sold in Canada– 1797
Fannie Farmer opened a cooking school in Boston, MA– 1902
Marseilles liberated– 1944
Ranger I lunar probe launched– 1961
U.S. Lunar Orbiter 1 took famed photo of Earth from Moon's orbit– 1966
Jenny Thompson swam 100-meter butterfly in 57.88 seconds– 1999
An 5.8-magnitude earthquake centered northwest of Richmond, Virginia, caused buildings to be evacuated across Washington, D.C., and New York City. The quake was felt as far south as Chapel Hill, North Carolina.– 2011
Two-pound blue lobster caught off Pine Point in Scarborough, Maine– 2014
Weather
A major hurricane made landfall over Nags Head, North Carolina; tracked into Chesapeake Bay; and had wind gusts up to 88 mph in Norfolk, Virginia– 1933
Storm formed that later became Hurricane Katrina– 2005
COURTESY www.almanac.com