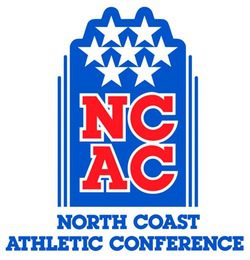 Wed, Aug 17, 2022
CLEVELAND, OH – Denison has been selected as the preseason favorite in the 2022 NCAC Women's Soccer Poll based on balloting of the league coaches.
After securing the program's 11th NCAC title in program history a season ago, the Big Red collected six first-place votes and 60 points overall in the voting. Wittenberg picked up one first-place vote and 54 points overall, good for second, while Wooster garnered the final first-place vote and was tabbed third with 47 points. Kenyon was selected fourth after earning 44 points, followed by Ohio Wesleyan (33) in fifth, DePauw (24) in sixth, Oberlin (16) in seventh and Hiram (10) in eighth.
Denison enters competition this fall under the guidance of longtime head coach, Gail Murphy. In 25 seasons at the helm of the Big Red women's soccer program, Murphy has posted a record of 310-124-44 (.714), including eight NCAC Championships and 14 appearances in the NCAA Tournament. The 2022 squad will feature All-NCAC first-team senior forward Amy Chiero (Lombard, IL/Glenbard East), who tallied three goals and a team-high four assists last season for the Big Red. Also returning is All-NCAC second-team junior midfielder Ellie Rieser (Slippery Rock, PA/Slippery Rock Area), who started in 15 of Denison's 16 games and tallied one goal in 2021, the game-winner against Calvin on Sept. 11. Five additional seniors look to lead the 2022 Big Red including Dulcie Heyes (New Albany, OH/New Albany), Leland Keller (Lake Forest, IL/Lake Forest), Maddie Reap (Chattanooga, TN/Baylor School), Molly Stewart (Shaker Heights, OH/Shaker Heights) and Victoria Nielsen (San Diego, CA/La Coasta Canyon).

The 2022 NCAC women's soccer season begins on Sept. 1, with six NCAC teams playing in non-conference action. Conference play is scheduled to kick off on Oct. 1 with Wooster taking on Oberlin.
Founded in 1983, the North Coast Athletic Conference is made up of nine academically selective colleges and universities – Denison University, DePauw University, Hiram College, Kenyon College, Oberlin College, Ohio Wesleyan University, Wabash College, Wittenberg University and the College of Wooster, along with affiliate members, Allegheny College and Earlham College in the sport of field hockey. The NCAC sponsors 23 championship sports, 11 for men and 12 for women. 
COURTESY NORTH COAST ATHLETIC CONFERENCE COMMUNICATIONS