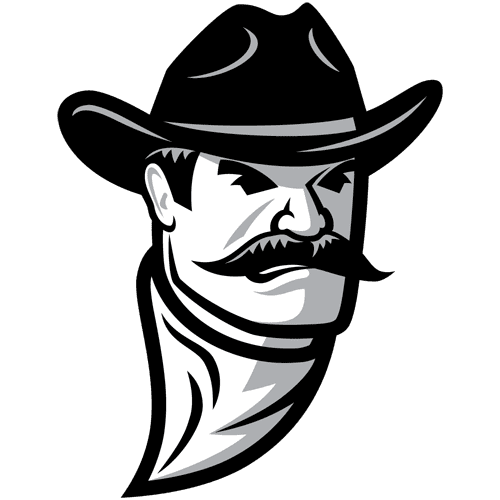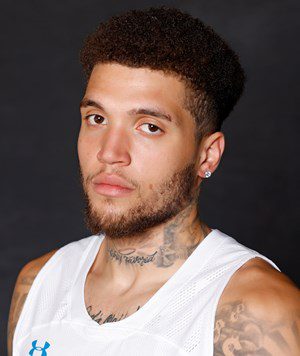 LAS CRUCES, N.M. – Not only was Teddy Allen the best men's basketball player in the Western Athletic Conference in 2021-22, but the transfer has now been touted as the best male athlete in the conference in 2021-22.
 
As announced by the WAC, NM State redshirt junior forward Teddy Allen claimed the illustrious Joe Kearney Award – an honor awarded to the top male and female athletes in the conference. Allen becomes the seventh NM State athlete to garner the award – joining Nick Gonzalez (2019-20), Megan Hart (2019-20), Brooke Salas (2018-19), Jemerrio Jones (2017-18), Kelsey Horton (2017-18) and Gwen Murphy (2015-16).
 
With the designation, Allen lands the award for the second time in program history – following Jemerrio Jones who earned the Joe Kearney award after leading the Aggies to the 2018 NCAA Tournament.
 
Additionally, Allen adds to a long list of individual awards earned during his lone season with NM State. The Phoenix, Ariz., native's accolades include WAC Player of the Year, WAC Tournament Most Valuable Player, NABC All-District 6 First Team, WAC Newcomer of the Year, WAC All-Newcomer Team and All-WAC First Team.
 
Allen led the Aggies to a 27-7 overall record, including serving as a catalyst in pushing the Aggies to a WAC regular season title behind a 14-4 record in league play. Against WAC opponents, Allen averaged an impressive 20.6 points per game to become the first Aggie to post 20-plus points per game in conference play in program history. He was also the first Aggie to lead the league in scoring since Pascal Siakam scored 20.3 points per contest in 2015-16. On the season, Allen finished the year ranked 29th nationally in scoring after managing a clip of 19.6 points per game.
 
In a year that included its fair share of highlights for Allen, the man referred to as "Teddy Buckets" had arguably his brightest moment when he exploded for 37 points to lead the Aggies to a 70-63 win over #21/21 and fifth-seeded UConn in the First Round of the NCAA Tournament.
 
Including the effort in the opening round of the national tournament, Allen scored at least 20 points in 17 contests this season while scoring 30-plus on five different occasions. Allen was also one of only 19 players among DI scorers to score more than 40 points in a single outing as he posted a career-high 41 points in a win over Abilene Christian on Jan. 15.
COURTESY NEW MEXICO STATE ATHLETICS