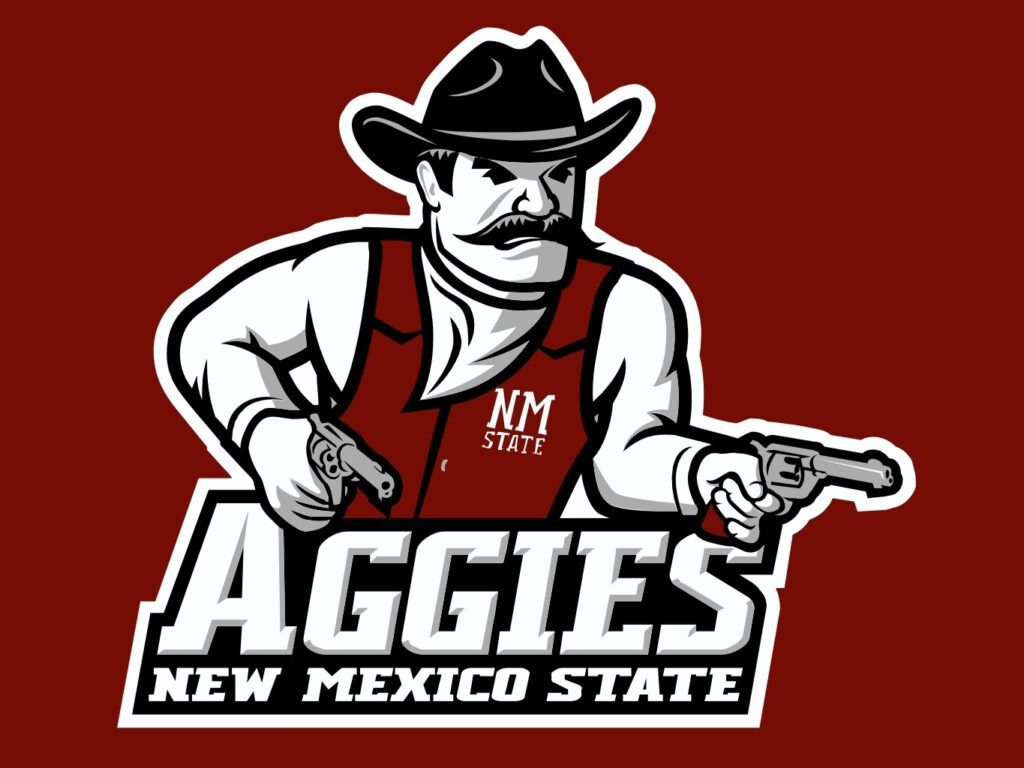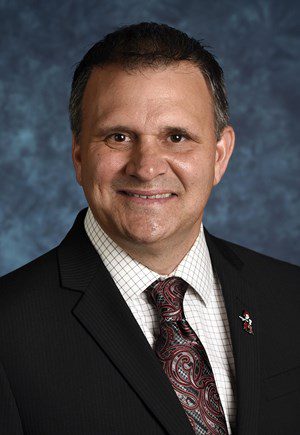 LAS CRUCES, N.M. – In an announcement made during the offseason by NM State athletics, Chris Jans, who wrapped up his fifth season as NM State's head coach Saturday night in Buffalo, N.Y., has accepted a job offer to become the head coach of Mississippi State.
"It's no secret that Chris Jans' name has been in the mix for a number of other jobs, especially after what he has done for our program over the last five seasons," commented NM State Director of Athletics Mario Moccia. "This is an opportunity for Chris that is long overdue. What he accomplished in Las Cruces will be remembered forever, and we wish Chris the best of luck as he continues his head coaching career."
Jans' body of work while in Las Cruces rivaled that of any NCAA Division I men's basketball bench boss in the country. Since taking over as the Aggies' head coach prior to the start of the 2017-18 season, the Fairbank, Iowa, native piled up an enviable mark of 122-32 (.793) which included a 63-13 (.829) showing in Western Athletic Conference regular-season contests. Only Gonzaga's Mark Few possesses a better in-conference winning percentage than Jans' mark when taking a look at each and every NCAA Division I head coach in that same span.
Over the last half-decade, Jans led the Aggies to four WAC regular-season titles as well as a trio of WAC Tournament crowns. It was just a few days ago, though, that he made sure his name would go down among the most revered in NM State history after he led the 12th-seeded Aggies to a thrilling 70-63 win over fifth-seeded and #21/21 UConn in the opening round of the NCAA Tournament at the KeyBank Center in Buffalo, N.Y.
That NCAA Tournament victory was the program's first since the 1993 season (a win which was vacated years later by the NCAA Committee of Infractions due to academic fraud within the Aggies' program) and snapped a 12-game NM State losing streak in NCAA Tournament tilts.
A three-time Don Haskins WAC Coach of the Year honoree (2018, 2019 and 2020), Jans collected NABC District 6 Coach of the Year honors on two occasions (2018 and 2019) and was a finalist for the Hugh Durham Award in 2019. That plaudit is doled out on an annual basis to the nation's top mid-major coach.
Through his six years as an NCAA Division I men's basketball coach, Jans' record of 143-44 (.765) allowed him to boast the nation's fifth-best winning percentage among active DI head coaches. Only Arizona's Tommy Lloyd (.914), Gonzaga's Few (.837), Kansas' Bill Self (.768) and Duke's Mike Krzyzewski (.766) possess better winning percentages than Jans as of this writing.
COURTESY NEW MEXICO STATE ATHLETICS