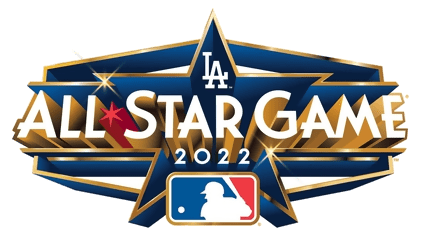 Nine-Time All-Star Clayton Kershaw Draws First Career Midsummer Classic Start in Front of Home Fans at Dodger Stadium; Shane McClanahan Becomes Second Rays Pitcher in Franchise History to Receive Starting Nod at All-Star Game
July 18th, 2022
Los Angeles, CA – Earlier today, the 2022 All-Star Game managers, Brian Snitker of the National League and Dusty Baker of the American League, announced their starting lineups for Baseball's 92nd Midsummer Classic, to be played on Tuesday at Dodger Stadium in Los Angeles. The lineups were announced at this morning's 2022
All-Star Game Press Conference, which was carried live by MLB Network.
Snitker's NL lineup will be:
1. Ronald Acuña Jr., RF
2. Mookie Betts, CF
3. Manny Machado, 3B
4. Paul Goldschmidt, 1B
5. Trea Turner, SS
6. Willson Contreras, C
7. William Contreras, DH
8. Joc Pederson, LF
9. Jeff McNeil, 2B
Snitker has selected left-hander Clayton Kershaw of the Los Angeles Dodgers as the NL's starting pitcher. This marks the first career All-Star start for the nine-time All-Star and three-time Cy Young Award winner. The 34-year-old will become the second Dodgers pitcher to start in the last three All-Star Games, as well as the third to start across the last seven Midsummer Classics, joining Zack Greinke (2015 at Cincinnati) and Hyun Jin Ryu (2019 at Cleveland). Kershaw will be the 13th pitcher to start the Midsummer Classic in his home ballpark, and the first since former teammate Max Scherzer in 2018 at Nationals Park in Washington, DC. In 12 starts on the season, the 2014 NL MVP is 7-2 with a 2.13 ERA. In 71.2 innings, Kershaw has allowed just 18 runs (17 earned) on 53 hits with 12 walks and 75 strikeouts. The Texas native has 192 career victories, and earlier this month, passed Dazzy Vance for third all-time in Dodgers franchise history. Kershaw, who has 2,745 career strikeouts, also became the franchise's all-time leader in April, when he passed Hall of Famer Don Sutton (2,696).
Baker's AL lineup will be:
1. Shohei Ohtani, DH
2. Aaron Judge, RF
3. Rafael Devers, 3B
4. Vladimir Guerrero Jr., 1B
5. Giancarlo Stanton, LF
6. Byron Buxton, CF
7. Tim Anderson, SS
8. Andrés Giménez. 2B
9. Alejandro Kirk, C
Baker has chosen Tampa Bay Rays left-hander Shane McClanahan as the AL's starting pitcher. The 25-year-old is an All-Star for the first time in his career, and he will become just the second Rays pitcher to start a Midsummer Classic, joining David Price, who started the 2010 All-Star Game in Anaheim. McClanahan, who has allowed no more than two earned runs in 13 straight starts, is 10-3 with an AL-best 1.71 ERA on the season. In 110.2 innings pitched, the 31st overall pick in the 2018 Draft has allowed 26 runs (21 earned) on 69 hits with 19 walks and 147 strikeouts. He is just the fifth pitcher since the introduction of the All-Star Game in 1933 to enter the break with at least 10 wins, 147 strikeouts and an ERA of 1.71-or-lower, joining Hall of Famer Sandy Koufax (1966 Dodgers), Luis Tiant (1968 Cleveland Indians), Vida Blue (1971 Oakland Athletics) and Dwight Gooden (1985 New York Mets). Blue, Tiant and Koufax also started the Midsummer Classic in those years, while Gooden, Blue and Koufax went on to win the Cy Young Award.
The 92nd Midsummer Classic will be televised nationally by FOX Sports; in Canada by Rogers Sportsnet and RDS; and worldwide by partners in more than 180 countries. FOX Deportes will provide Spanish language coverage in the United States. ESPN Radio will provide exclusive national radio coverage of the All-Star Game, while Univision will provide Spanish language coverage on radio. MLB Network, MLB.com and SiriusXM also will provide comprehensive All-Star Week coverage. For more information about MLB All-Star Week, including ticket information and updates, please visit www.allstargame.com and follow @MLB and @AllStarGame on social media.
COURTESY MLBpressbox.com