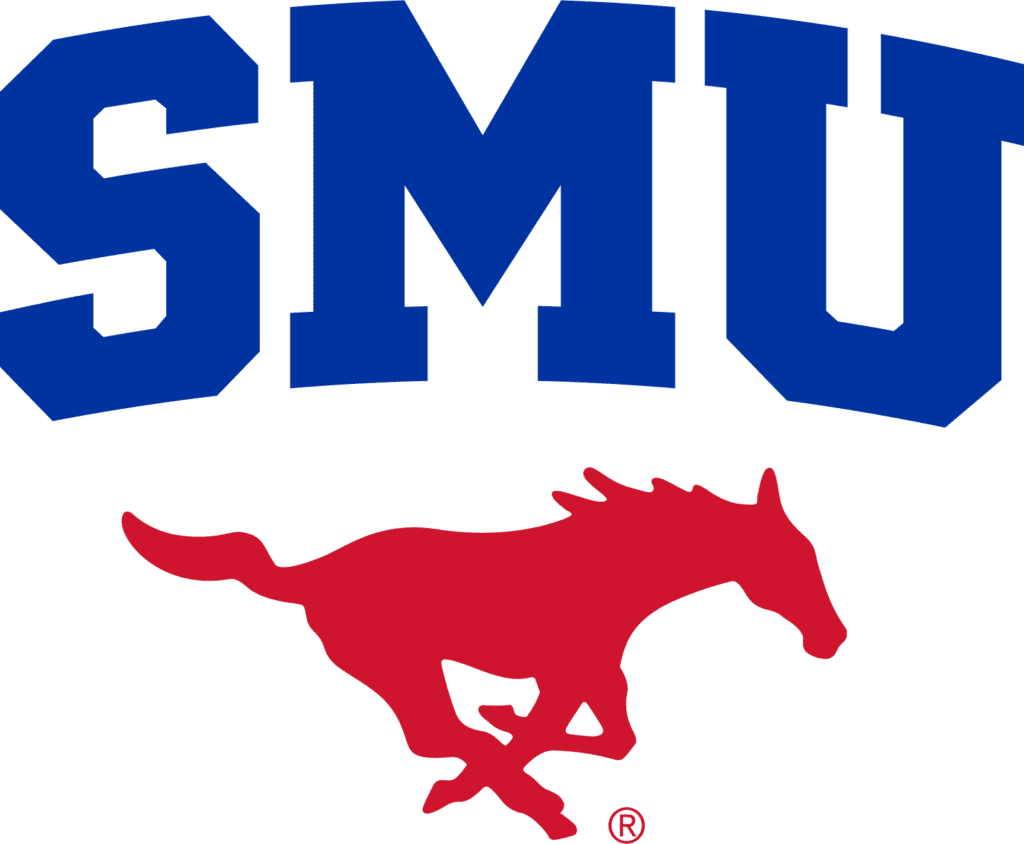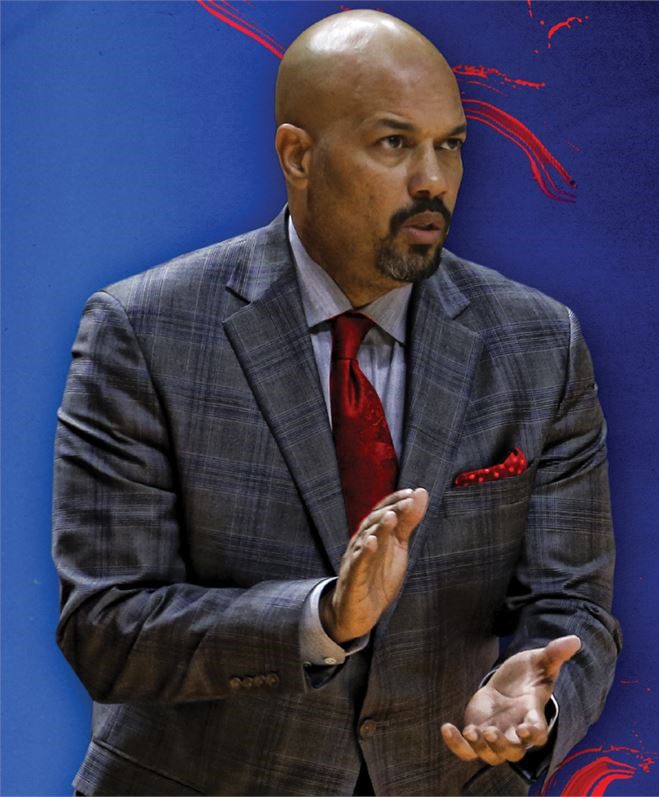 DALLAS (SMU) – Rob Lanier has been named SMU's Head Men's Basketball Coach, Director of Athletics Rick Hart announced today.

"We are excited to welcome Rob Lanier and his family to Dallas as the Head Basketball Coach at SMU," said Hart. "Rob is an excellent coach and has been mentored by some of the game's best in Rick Barnes and Billy Donovan. He and his staff will build upon the success our program has experienced under Coach Brown and Coach Jankovich. As importantly, his character, integrity, and commitment to developing our student-athletes as both players and people align with our mission of Shaping Champions. Our conversations with individuals in the basketball community only reinforced our belief that Rob Lanier is the right leader for SMU basketball."

Lanier, who comes to the Hilltop from Georgia State, arrives with more than 30 years as a collegiate coach, including seven seasons as a head coach. His teams have made 12 NCAA Tournaments and earned 19 total postseason bids. Those teams also have five conference titles, three regular season championships and two tournament crowns, plus five more trips to a league tournament final.

"I couldn't be more honored to lead the program on the Hilltop," said Lanier. "SMU's location in the heart of Dallas, Texas, the beautiful campus, stellar academic reputation and overall commitment to excellence make it the perfect fit for me and my family. I'm excited to get to work and to take this program to the next level."

In his three seasons at Georgia State, the Panthers went 53-30, winning the Sun Belt Tournament in 2022 and advancing to the NCAA Tournament. The Panthers also made the Sun Belt Tournament final in 2021. Additionally, he led GSU to a victory over Georgia Tech, the program's first win over an ACC opponent. The Panthers also claimed the 2019-20 2K Empire Classic Riverside Regional.
In addition to being the head coach at Georgia State and Siena, he has been associate head coach or an assistant coach at Tennessee, Texas, Florida, Virginia, Rutgers and his alma mater, St. Bonaventure. Lanier has played a role in signing nine McDonald's All-Americans, and 11 players that he either signed or coached have become NBA Draft Picks.
Prior to his arrival at Georgia State, Lanier spent eight seasons as associate head coach to Rick Barnes, four at Tennessee (2015-19) preceded by four at Texas (2011-15). The Volunteers went 26-9 in 2017-18, sharing the SEC title and making the second round of the NCAA Tournament. They followed with a 31-6 campaign that saw Tennessee rise to No. 1 in the national polls and reach the NCAA Sweet 16. The Longhorns made the postseason all four seasons, making three trips to the NCAA Tournament.
Lanier played a key role in the assembly and development of Tennessee's 2016-17 recruiting class, which was responsible for 44 percent of the team's scoring that season and finished the year as the highest-scoring crop of freshmen in program history (1,040 points). One member of that class, forward Grant Williams, went on to earn SEC Player of the Year honors as a sophomore in 2018 and was drafted by the Boston Celtics in 2019.

Texas' three-man recruiting class in 2014 featured McDonald's All-American and DFW Metroplex native Myles Turner (No. 2 recruit by ESPN), No. 86-ranked prospect Jordan Barnett and transfer Shaquille Cleare, who was rated the No. 30 prospect nationally in 2012 by ESPN. Texas' six-man freshman class in 2012 was ranked No. 4 nationally by ESPN and included McDonald's All-American Cameron Ridley, while the Longhorn's six-man freshman crop in 2011 was also tabbed the No. 4 recruiting class in the country by ESPN and included McDonald's All-American Myck Kabongo.

Before rejoining Barnes at Texas, Lanier served as assistant coach under Billy Donovan at Florida for four seasons (2007-11). In those four years, Lanier helped the Gators advance to postseason play every year while posting a 99-44 (.692) cumulative record. Florida totaled 24 and 25 victories in 2007-08 and 2008-09, respectively. In 2009-10, the Gators went 21-13 and earned an NCAA Tournament berth. Florida then registered a 29-8 mark in 2010-11, won the SEC regular-season championship (13-3) and advanced to the NCAA Elite Eight.

Lanier had a two-year stint as an assistant coach on Dave Leitao's coaching staff at Virginia (2005-07). During his second year in Charlottesville, the Cavaliers posted a 21-11 record and advanced to the second round of the NCAA Tournament. Despite being picked to finish eighth in the conference, Virginia registered an 11-5 mark in league play and claimed a share of the ACC regular-season championship. It marked the first league title for the Cavaliers since 1994-95.

Lanier joined Leitao's staff after four years as the head coach at Siena from 2001-05. During that span, the Saints advanced to one NCAA Tournament and one NIT. Siena won the MAAC Tournament in 2002 and then defeated Alcorn State in an NCAA Tournament opening-round game before losing to eventual national champion Maryland in the first round. The following season, Lanier guided Siena to a 21-11 record, earning a bid to the NIT.

Prior to becoming the head coach at Siena, Lanier worked alongside Barnes as an assistant coach at Texas for two seasons from 1999-2001. During that first stint in Austin, the Longhorns recorded a two-year mark of 49-18 (.731) and advanced to a pair of NCAA Tournaments. Texas posted a 24-9 record in 1999-2000, finished second in the Big 12 with a 13-3 league mark and advanced to the second round of the NCAA Tournament.

Prior to Lanier's departure to take be the head coach at Siena, he played a major role in the recruitment of T.J. Ford, who went on to earn National Player of the Year honors with the Longhorns in 2002-03.

Lanier previously served as an assistant coach at Rutgers University for two seasons from 1997-99. While at Rutgers, he helped the Scarlet Knights secure back-to-back nationally-ranked recruiting classes. Included in Lanier's first class was guard Dahntay Jones, who went on to earn 1999 Big East All-Rookie Team honors. Jones' NBA career spanned more than 14 seasons, including a championship with the Cleveland Cavaliers in 2016.

Lanier's first full-time collegiate coaching experience came at his alma mater, St. Bonaventure, from 1992-97. Prior to that, he broke into the college coaching ranks as a graduate assistant and then a restricted-earnings assistant coach at Niagara from 1990-92.

Lanier received his first head coaching experience in the summer of 1995, when he led a group of American collegians on a tour of the Netherlands. He also coached summer All-Star teams in Italy (1996), Germany (1998) and Greece (1999 and 2000).

A native of Buffalo, N.Y., Lanier graduated from St. Bonaventure in 1990 with a bachelor's degree in psychology. A four-year letterman with the Bonnies who scored 868 career points, he was a three-year starter and team captain during his senior season. Lanier earned Atlantic-10 Conference All-Freshman Team honors in 1986-87 and was named the team's Most Improved Player in 1988-89. A two-time scholar-athlete nominee, he went on to earn a master's degree in educational counseling from Niagara in 1993.
Lanier and his wife, Dr. Dayo Lanier, have a son, Emory, and a daughter, Kai.
Lanier's cousin, Bob Lanier, is enshrined in the Naismith Memorial Basketball Hall of Fame. Bob Lanier led St. Bonaventure to the NCAA Final Four in 1970 before embarking on a 14-year NBA career that included eight All-Star selections.

WHAT THEY ARE SAYING ABOUT ROB LANIER

"I don't believe SMU could have found a better fit for its basketball program. Rob is the total package – a proven leader who builds powerful relationships and connects incredibly well with people. The relationships and reputation he's built throughout Texas – and truly, throughout the country – make this an extraordinary hire for the Mustangs. He was an integral part of what we built years ago in Austin, and I'm confident there are great things in store on the hardwood in Dallas." – Rick Barnes, Tennessee Men's Basketball Head Coach

"Coach Lanier is an outstanding leader and communicator and a flat-out winner. Coach brings intensity every day that creates a very developmental environment for players to grow athletically and as young men. I know coach's main goals are to establish a championship standard and create a style of play students and alumni can fall in love with. All in all, SMU is headed in the right direction with bringing in Coach Lanier's leadership." – Admiral Schofield, Orlando Magic
"Rob Lanier is an outstanding leader and coach. His unflappable demeanor transcended our program, especially during the difficult times with the coronavirus. His staff is an extension of him, and they will be great representatives for SMU and the athletics program." – Charlie Cobb, Georgia State Director of Athletics
"You know you are getting a good guy with good credibility in Coach Rob Lanier. He knows the State of Texas, so this is a great opportunity for SMU and a great opportunity for Rob Lanier. I think he will do well since his mindset toward academics aligns with the standards at SMU. He brings a winning mentality and high standards. He is a great father figure, and is great at helping young men transition to college life and being away from home. He has charisma, and is both truthful and a hard worker. I have no doubt he will continue to improve the athletic program at the University." – T.J. Ford

"Rob is one of those coaches who will genuinely have an impact on his guys on and off the floor. His hiring is something I see as beneficial for the culture, and I'm excited for him to be here in Dallas!" – Myles Turner, Indiana Pacers

Ranked among the Top 20% of best national universities by U.S. News and World Report, SMU is the only NCAA FBS program in Dallas, Texas, a top-5 media market. Since 2013, SMU has invested more than $250 million in athletics facilities, 12 of 17 programs have won at least one conference championship and 16 programs have made the postseason. With over a century of athletics tradition, SMU has won eight National Championships and 170+ Conference Championships and has posted 150+ NCAA Top-10 Finishes. SMU student-athletes have won over 100 individual National Championships and earned over 1,900 All-America honors. More information about SMU and its coaches, student-athletes and teams is available at SMUMustangs.com.
COURTESY SMU ATHLETICS