CREW RALLIES BACK TO DEFEAT CHICAGO
Columbus Crew traveled to Soldier Field on Saturday evening
to face Chicago Fire FC. Chicago found ways to score in the first
half lead by Rafael Czichos' goal in the 29th minute, before
Chris Mueller made it 2-0. Despite being down 2-0 at halftime,
the Crew was able to rally back. Derrick Etienne Jr. started the
scoring for the Crew in the 62nd minute assisted by Lucas Zelarayan and Aidan Morris. Etienne Jr. scored his second of the
match in the 75th minute, this time assisted by Luis Diaz and
Lucas Zelarayan. Cucho Hernandez scored the game-winner in
the 83rd minute, sealing a 3-2 win for the Crew.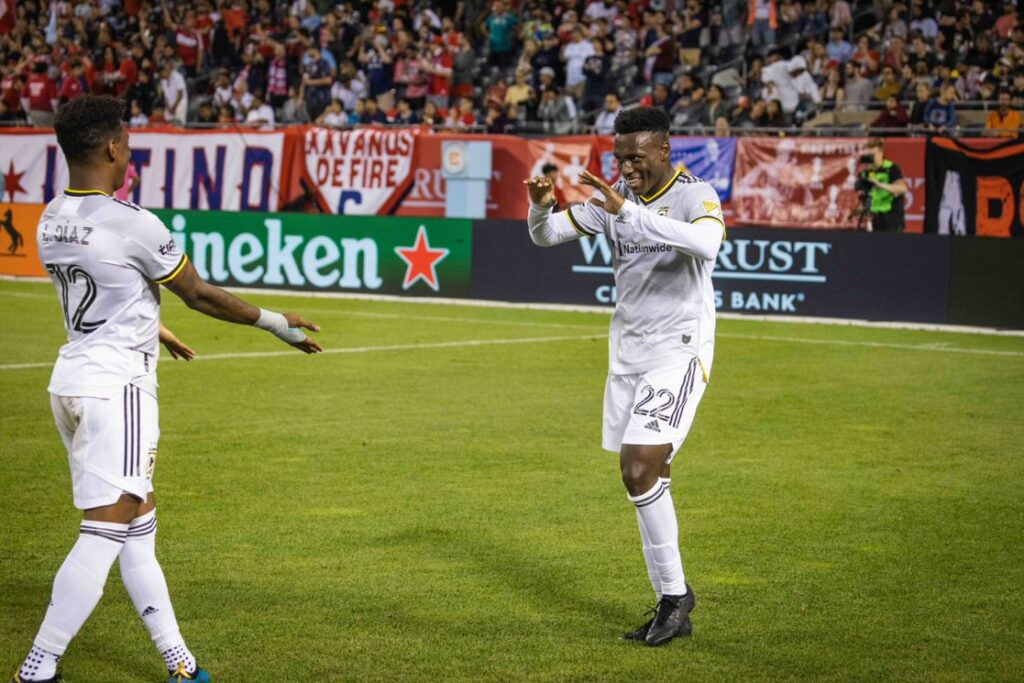 CREW GETS FIRST WIN ON THE ROAD AGAINST CHICAGO FIRE
FC SINCE 2015
Columbus Crew earned three hard-fought road points at Soldier
Field on Saturday, marking the first time the Crew has defeated
Chicago Fire FC on the road since 2015. On that occasion, the
Black & Gold won 1-0 at Toyota Park (July 15). The 3-2 victory
marked the fifth time in the Crew's last three road contests
against Chicago that the Club has earned at least a point, with
the Black & Gold posting a road record of 1-1-3 over that span.
Notably, the contest also marked the Crew's first victory at
Soldier Field since 2005, when the Club defeated Chicago Fire
FC 2-1 in the clubs' last meeting prior to Chicago relocating to
Toyota Park (October 8).
CREW COMES BACK TO WIN AFTER BEING 2-0 ON THE ROAD
FOR THE SECOND TIME IN CLUB HISTORY
Despite being down 2-0 on the road at halftime of Saturday's
match against the Chicago Fire, the Crew was able to mount a
complete comeback to earn three points. Prior to Saturday's
match, the Crew were 1-88-6 all-time in matches where they
were down 2-0 on the road. The Crew have only overcome this
obstacle once in 2014 against Philadelphia Union. Thanks to
Derrick Etienne Jr's brace and Cucho Hernandez's game-win- ner, the Black & Gold were able to bring home all three points.
CREW EXTENDS UNDEFEATED STREAK TO SIX MATCHES
With Saturday's 3-2 win over Chicago Fire FC, Columbus Crew
extended Its undefeated streak In regular-season action to six
matches, dating back to a road victory over Atlanta United (May
28). Over that span, the team has earned 12 points while post- ing a record of 3-0-3, including wins on the road over Atlanta
and Toronto FC (June 29). The Black & Gold also earned a point
on the road against Real Salt Lake (June 25) – one of only two
teams to accomplish this feat this season. The Black & Gold
have also registered two shutouts in this run of games, with
the clean sheets coming against Real Salt Lake and against the
Philadelphia Union.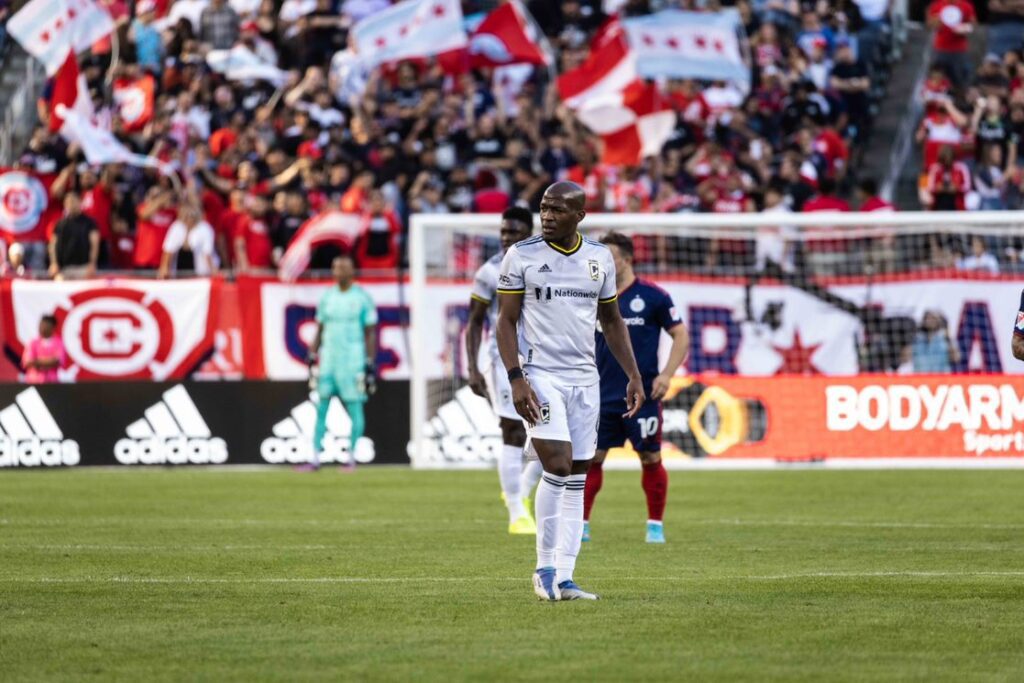 COLUMBUS CREW MATCH NOTES
*22 POINTS
*10TH IN MLS EASTERN CONFERENCE
*20 GOALS FOR
*18 GOALS AGAINST
*5-5-7 RECORD
*PLAYERS NOT AVAILABLE: ARTUR-LOWER LEG; MARLON HAIRSTON-THIGH
*SERIES VS. CHICAGO
22-27-22
107 GF, 94 GA
IN COLUMBUS, 16-10-9 (66 GF, 40 GA)
AT CHICAGO, 6-17-13 (41 GF, 54 GA)
*LAST WIN IN CHICAGO, 2005 AT TOYOTA PARK
*CREW UNBEATEN IN LAST 5 GAMES
CHICAGO FIRE FC MATCH NOTES
*POINTS 17
*14TH IN MLS EASTERN CONFERENCE
*GOALS FOR 16
GOALS AGAINST 24
*RECORD IS 4-9-5
*WERE 2-3 IN LAST 5 GAMES, BOTH HOME WINS
GAME NOTES
*1ST HALF STOPPAGE TIME WAS 1:00
*1ST HALF STATS
CREW
173 PASSES
2 SHOTS
0 SHOTS ON TARGET
PASSING ACCURACY 84%
POSSESSION TIME 57%
11 FOULS
1 YELLOW CARD
0 RED CARDS
0 OFFSIDES
0 CORNERS
CHICAGO FIRE FC
239 PASSES
9 SHOTS
5 SHOTS ON TARGET
POSSESSION TIME 43%
*PASSING ACCURACY 80%
10 FOULS
2 YELLOW CARDS
0 RED CARDS
1 OFFSIDES
1 CORNER
2ND HALF NOTES
*CREW SWITCHED FROM THE 5-3-2 FORMATION TO THE 4-2-3-1 WHICH SPREAD OUT THE FIRE AND GAVE THE WINGERS A CHANCE FOR SHOTS.
*CREW SCORED 3 2ND HALF GOALS ALL FROM SUBS
*FEDERICO NAVARRO RECEIVED A RED CARD IN THE 88TH MINUTE AFTE ELBOWING LUIS DIAZ IN THE HEAD. HE WILL SIT OUT 2 GAMES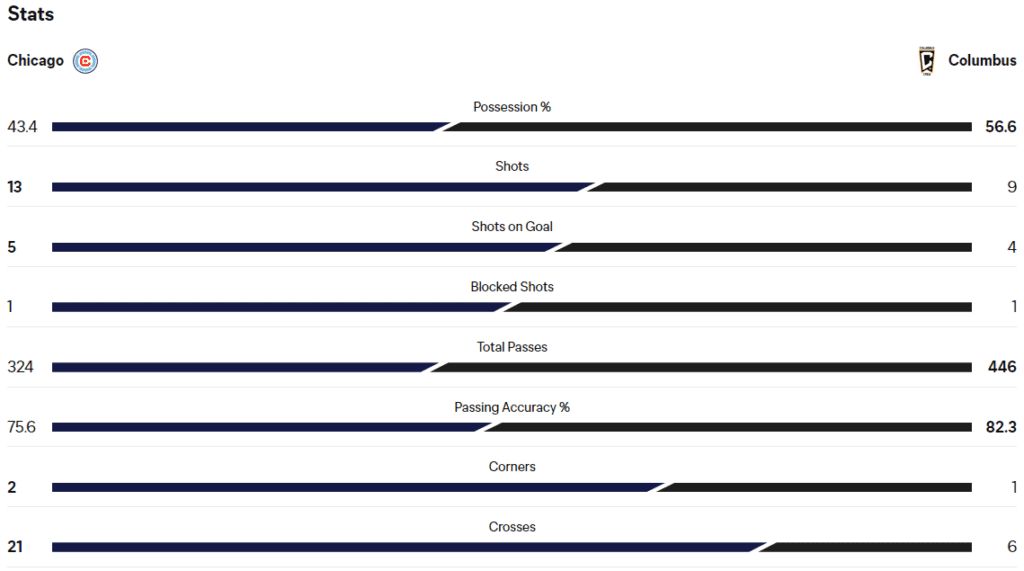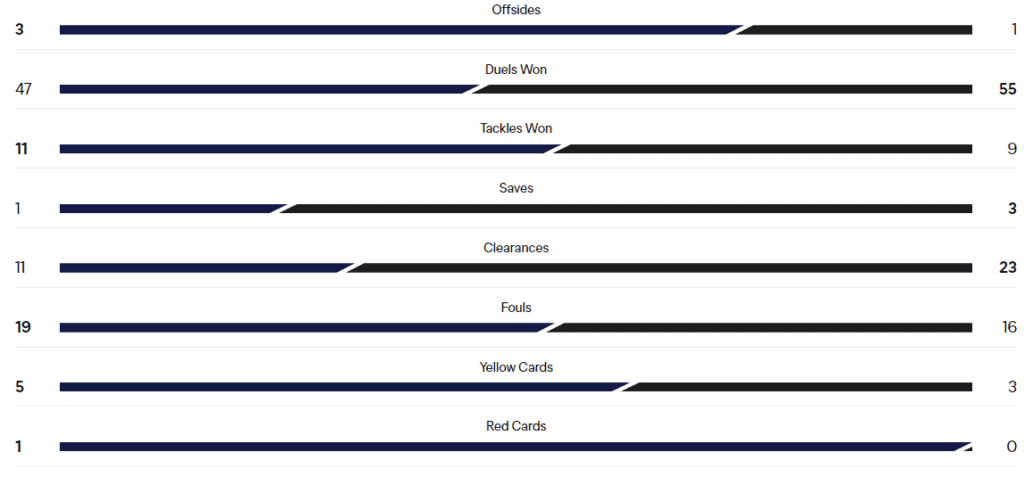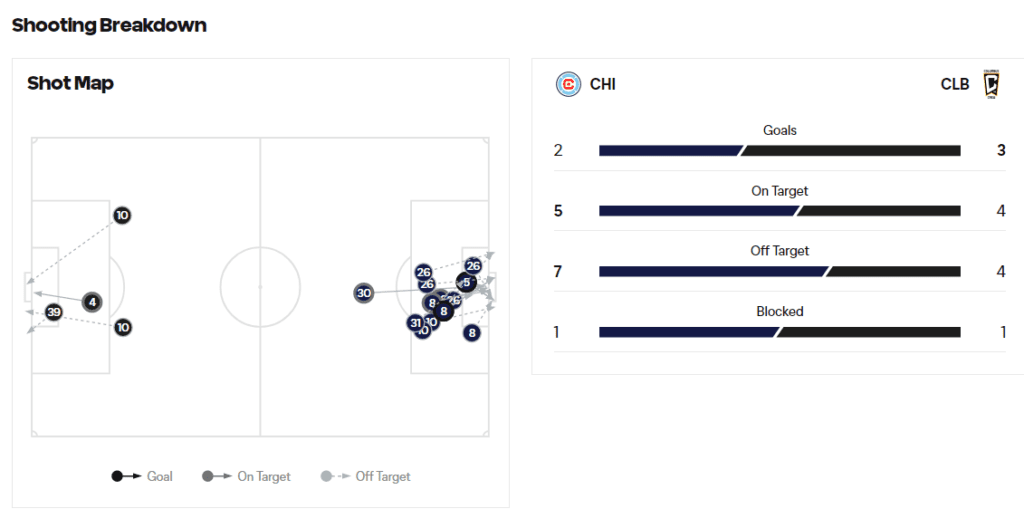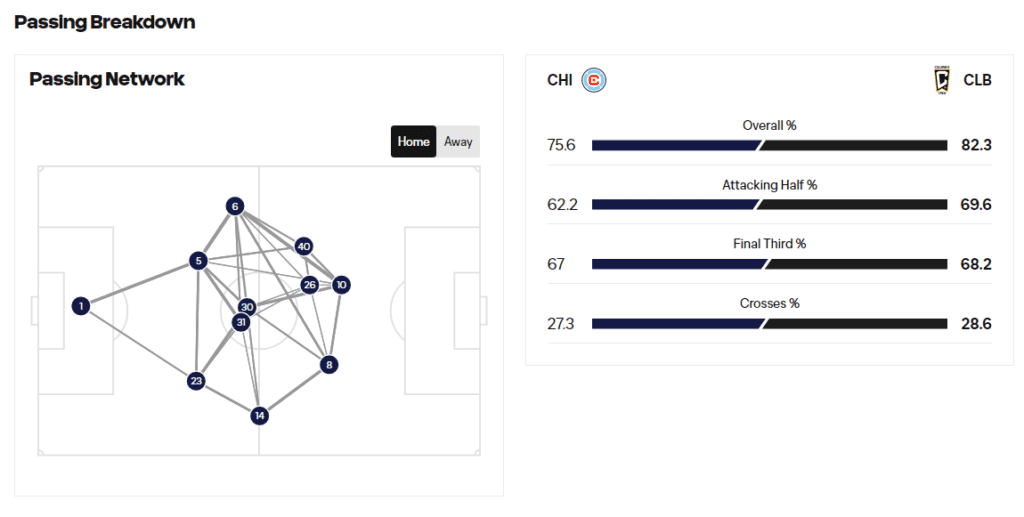 COURTESY COLUMBUS CREW & MLS COMMUNICATIONS