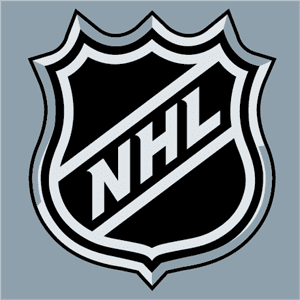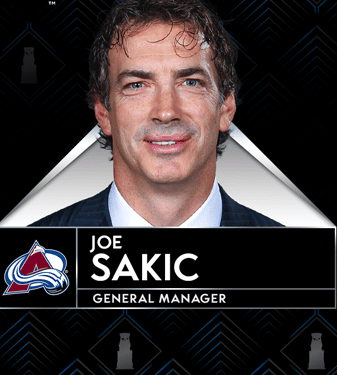 MONTREAL (July 7, 2022) – Joe Sakic of the Colorado Avalanche is the 2021-22 recipient of the Jim Gregory General Manager of the Year Award. Voting for this honor was conducted among NHL Club General Managers and a panel of NHL executives, print and broadcast media at the conclusion of the Second Round of the Stanley Cup Playoffs.
Sakic was named on 29 of 42 ballots, including 16 first-place selections, for 109 voting points. Second-place Julien BriseBois of the Tampa Bay Lightning was the top selection on 12 ballots in garnering 87 voting points. Chris Drury of the New York Rangers (53 points) edged Ken Holland of the Edmonton Oilers (41 points) and Bill Zito of the Florida Panthers (33 points) for third place.
Under Sakic's direction the Avalanche recorded their best regular season in franchise history in 2021-22 (56-19-7, 119 points) and continued that success in the postseason, making their deepest postseason run since 2000-01 and capturing the Stanley Cup for the third time in franchise history. Their 308 regular-season goals (excluding shootouts) were their most since the inaugural season in Denver (326 in 1995-96). Sakic acquired starting goaltender Darcy Kuemper in a trade on July 28, 2021, and signed free agent C Darren Helm the following day. He strengthened the team further as the trade deadline approached, adding D Josh Manson on March 14 and LW Artturi Lehkonen and C Andrew Cogliano on March 21. Other key additions in Sakic's eight-year GM tenure include RW Mikko Rantanen (2015 draft), head coach Jared Bednar (2016), D Cale Makar (2017 draft), D Samuel Girard (2017 trade), D Bowen Byram (2019 draft), C Nazem Kadri (2019 trade), LW Andre Burakovsky (2019 trade), RW Valeri Nichushkin (2019 free agent) and D Devon Toews (2020 trade).
Sakic is a Jim Gregory winner in his first year as a finalist. In his 20-season Hockey Hall of Fame playing career, all with the Colorado/Quebec franchise, Sakic won the Hart Trophy, Ted Lindsay Award, Conn Smythe Trophy, Lady Byng Trophy, NHL Foundation Player Award and two Stanley Cups.
The NHL General Manager of the Year Award was first presented in 2009-10. It was renamed in 2019-20 in honor of Jim Gregory, the 2007 Hockey Hall of Fame inductee who served as Toronto Maple Leafs general manager and a League executive for four decades. For more on the Jim Gregory General Manager of the Year Award, including a list of past winners, click here.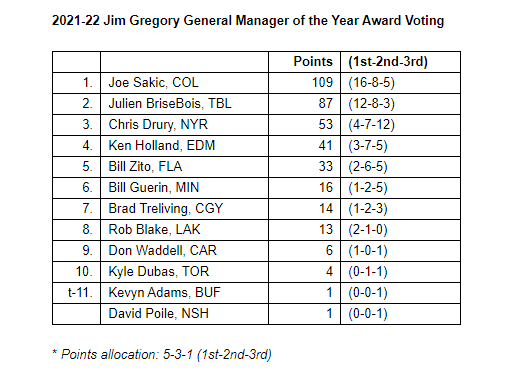 COURTESY NHLmedia.com