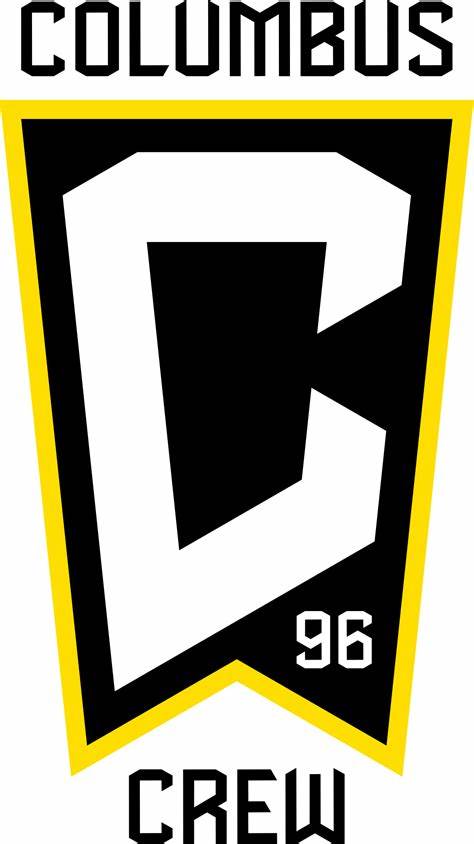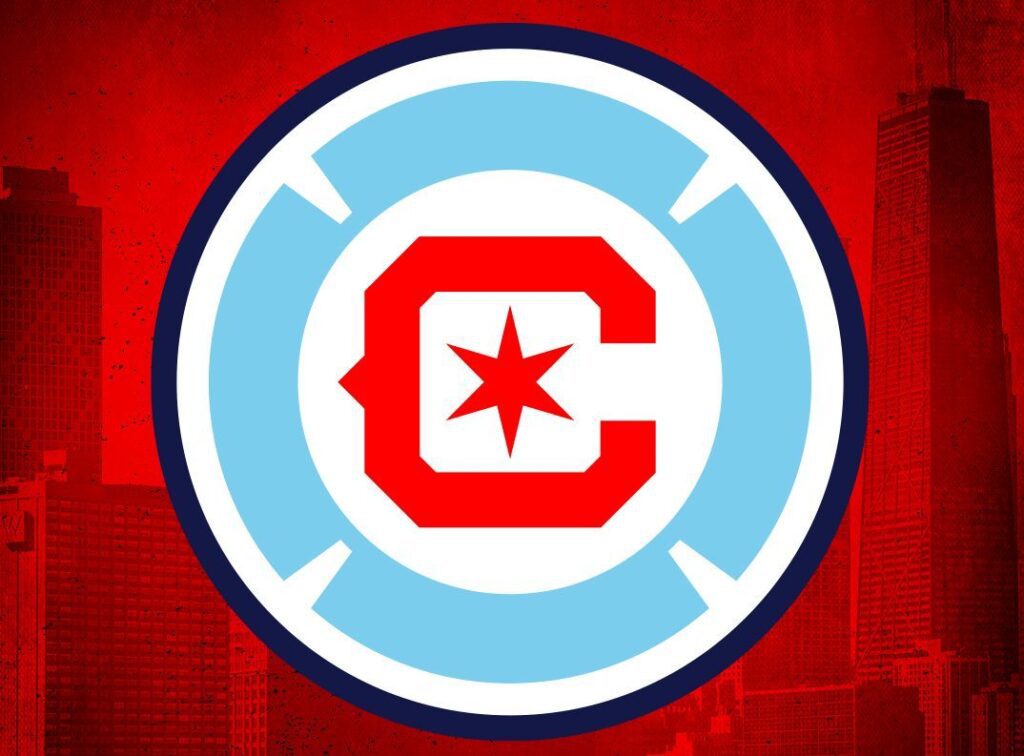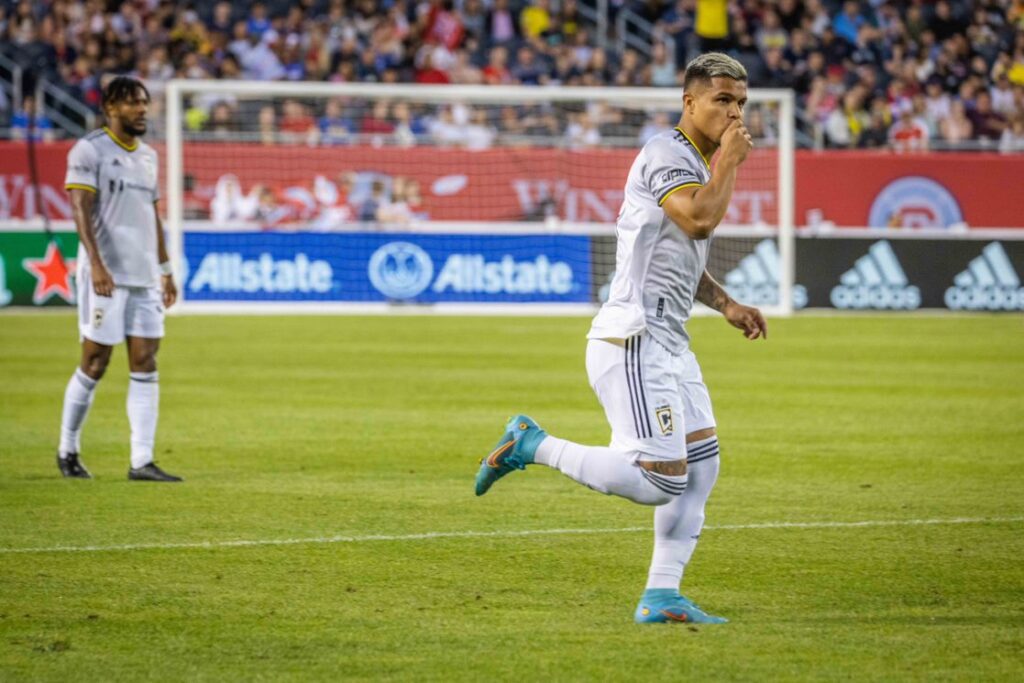 Cucho Hernandez chucked his jersey toward the sky as he ran toward the corner. Once there, he leapt into the air and delivered an uppercut punch before getting mobbed by his teammates.
What was unfolding was a dream debut and the biggest comeback win in recent memory.
After a wasteful first half when the Columbus Crew looked shell shocked and couldn't create a shot on target, the Black & Gold produced arguably their best half of the season, as they rattled off three goals to secure a 3-2 comeback-win over Chicago Fire FC on Saturday night at Soldier Field.  
To understand the magnitude of the comeback, it's worth a quick first-half summary. Trying to play out of a back three in a 3-5-2, the Crew struggled to produce any sort of attacking threat. The only two shots were both sent off target and came from free kicks.
On the other side of the pitch, however, Columbus conceded two goals and looked overmatched. In short: The Crew players didn't look like themselves.
But then Porter deployed a major tactical shift and reinstated the club's base 4-2-3-1. Wingers Derrick Etienne Jr. and Luis Díaz were injected into the match, and the Crew adjusted its play to create more on the wings.
What followed was a tremendous comeback, Cucho scoring in his MLS debut and Etienne playing perhaps his finest half to date in a Crew shirt.  
First came the club-record signing's entrance into the match in the 62nd minute. At the time, the Crew trailed, 2-0. A minute later, the visitors had possession on the left side of the pitch, and Lucas Zelarayán delivered a perfectly-weighted pass through three Chicago defenders and into the path of a running Etienne. From there, the Haitian winger took a touch and tucked the ball to the back post.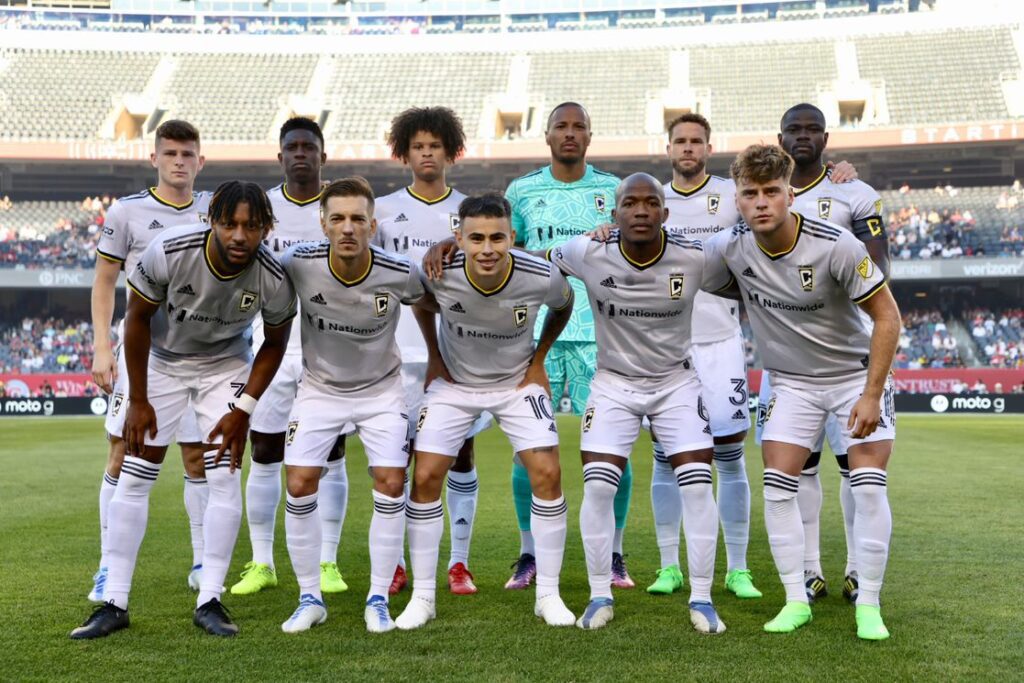 Then, in the 75th minute, Etienne held the ball on the left wing in a two-on-six situation. Somehow, his pass toward Zelarayán sliced through the Fire defense and found the Armenian international, who then played a pass toward Díaz on the right. Seven yards from goal, Díaz played a back-post cross to Etienne, who scored his second goal of the game. The movement was a breathtaking display that sucked the soul out of Chicago's spirits.
Columbus continued on the front foot, and the game-winner was produced in the 83rd minute when Díaz sprayed a ball down the right flank toward Cucho. From there, the Colombian ran in on goal before chipping the ball over Fire goalkeeper Gabriel Slonina and toward the back post.
In a span of 20 minutes, the Crew scored three goals in a half for the first time since September 2020 and earned its third road win of the season.
"It was a dream start because we won first of all, and I was also able to score," Cucho said, via a translator. "It feels incredible, just the team's strength to be able to come back from the game. I'm proud to be a part of this team. And I also know we will have other games that we have to win coming up."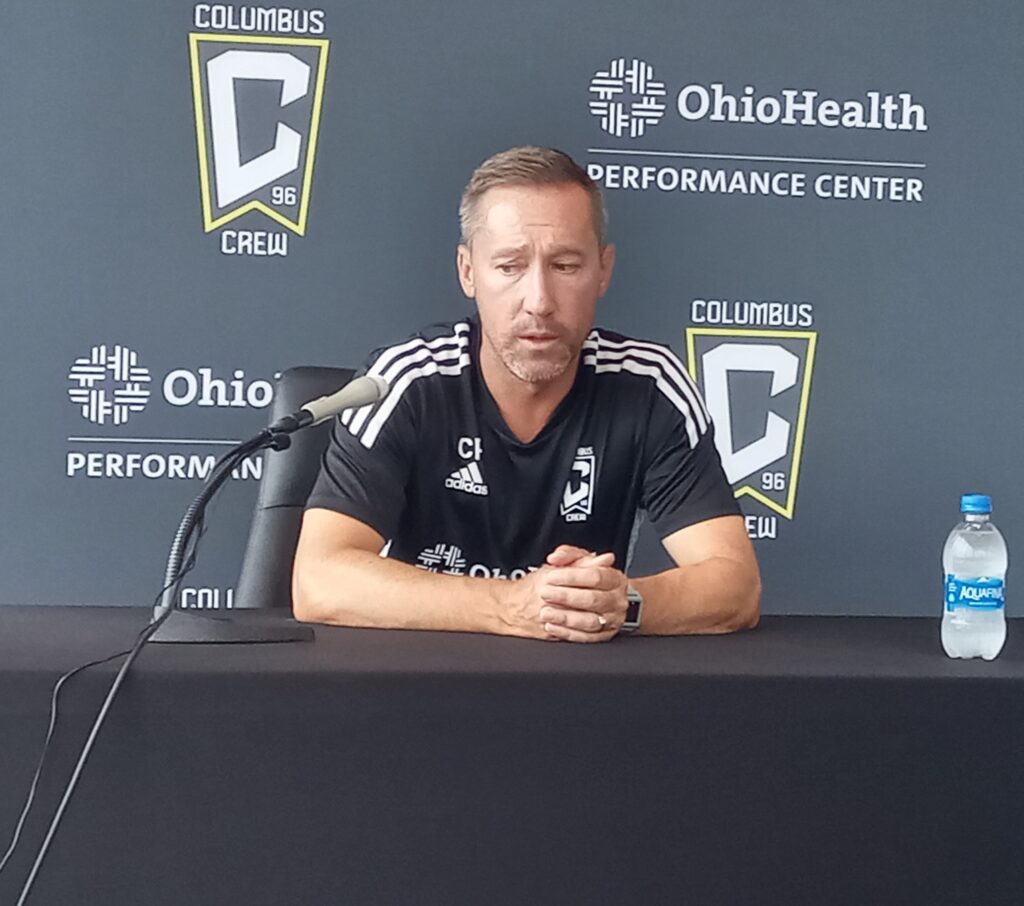 COURTESY COLUMBUS CREW COMMUNICATIONS