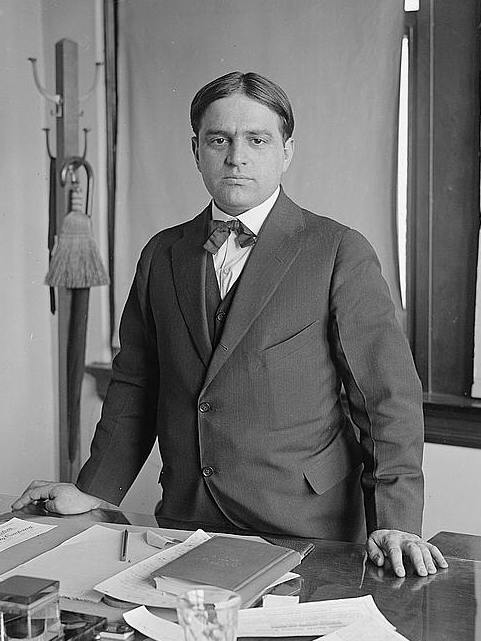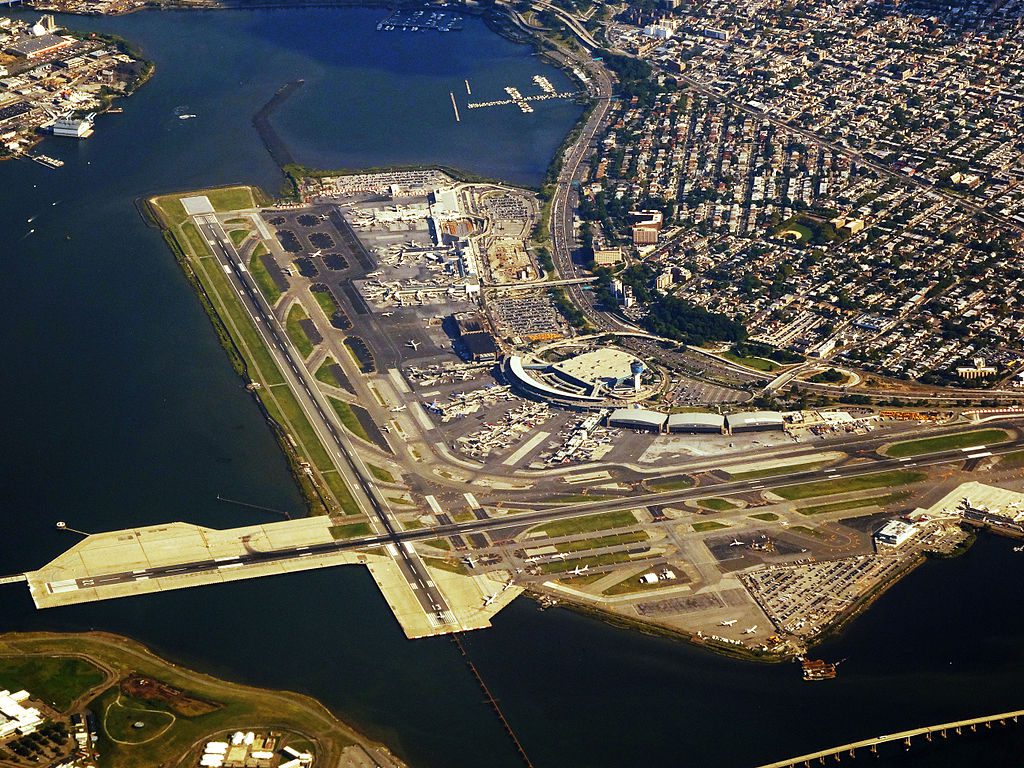 FROM WIKIPEDIA COMMONS
Fiorello Henry La Guardia (/fiːəˈrɛloʊ ləˈɡwɑːrdiə/; born Fiorello Enrico La Guardia,[a] Italian pronunciation: [fjoˈrɛllo enˈriːko la ˈɡwardja]; December 11, 1882 – September 20, 1947) was an American attorney and politician who represented New York in the House of Representatives and served as the 99th Mayor of New York City from 1934 to 1945. Known for his irascible, energetic, and charismatic personality and diminutive, rotund stature,[b] La Guardia is acclaimed as one of the greatest mayors in American history. La Guardia was frequently cross-endorsed by parties other than his own, including the Democratic Party, under New York's electoral fusion laws.
Before serving as mayor, La Guardia represented Manhattan in Congress and on the New York City Board of Aldermen. As mayor, during the Great Depression and World War II, La Guardia unified the city's transit system; expanded construction of public housing, playgrounds, parks, and airports; reorganized the New York Police Department; and implemented federal New Deal programs within the city. He pursued a long series of political reforms, curbing the power of the powerful Tammany Hall political machine and re-establishing merit-based employment and promotion within city administration.
La Guardia was also a major national political figure. His support for the New Deal and relationship with President Franklin D. Roosevelt crossed party lines, brought federal funds to New York City, and cut off patronage to La Guardia's enemies. La Guardia's WNYC radio program "Talk to the People", which aired from December 1941 until December 1945, expanded his public influence beyond the borders of the city.
TODAY'S ALMANAC
Celebrated by the residents of Nunavut, Canada, on July 9 each year, Nunavut is a time to honor the efforts of those who helped to bring this territory into being. For many years, the Inuit had worked toward forming their own territory. On July 9, 1993, the Nunavut Land Claims Agreement Act took effect, and Nunavut was established on April 1, 1999. Nunavut Day was declared an official government holiday in 2001.
Question of the Day
How can I keep crickets, which seem to arrive every August, out of my house?
Crickets are said to bring good luck, but if you want to get rid of them, fill a plastic squeeze bottle, such as the kind baby powder comes in, with borax. Sprinkle the borax in any cracks, as well as along the baseboards, in the area where the crickets gather or appear to be coming into your home. Don't do this in areas that are accessible to children or pets, however.
Advice of the Day
Marrying for love is risky, but God smiles on it.
Home Hint of the Day
If you're going to use a new paintbrush on a finicky job, wash the brush once before you begin, and you'll avoid getting loose hairs in the finish. The higher the quality of the brush, the less likely it is to shed.
Word of the Day
August
Named to honor the first Roman emperor (and grandnephew of Julius Caesar), Augustus Caesar (63B.C.-A.D.14).
Puzzle of the Day
My first, if you do, you won't hit it; my next, if you do, you won't leave it; my whole, if you do, you won't guess it.(What's the word? Each clue is a syllable!)
Miss-take (mistake)
Born
Ann Radcliffe (novelist) – 1764
Elias Howe (inventor) – 1819
The Earl of Minto (Canadian Governor General 1898-1904) – 1845
Franz Boas (anthropologist) – 1858
Dean R. Koontz (author) – 1945
Jimmy Smits (actor) – 1955
Tom Hanks (actor) – 1956
Fred Savage (actor) – 1976
Died
Zachary Taylor (12th U.S. president) – 1850
Eric Sevareid (journalist) – 1992
Douglas George Chapman (Canadian-born American wildlife statistician) – 1996
Rod Steiger (actor) – 2002
Isabel Sanford (actress) – 2004
Kevin Hagen (actor) – 2005
Milan B. Williams (musician) – 2006
Rip Torn (actor) – 2019
Events
Henry VIII of England annulled his marriage to his fourth wife, Anne of Cleves– 1540
Samuel Latham Mitchill became the first agriculture college professor in the United States when he was appointed by Columbia College in New York City.– 1792
First natural gas well discovered near what is now Charleston, West Virginia– 1815
Argentina declared independence from Spain– 1816
The U.S. Congress ratified the 14th Amendment to the United States Constitution, granting citizenship to all those born or naturalized in the United States, including former slaves– 1868
John F. Blondel received a patent for a doughnut cutter– 1872
Henry Tibbe patented an improved corn cob pipe– 1878
In his Wright biplane, aviator Walter Brookins flew higher than a mile– 1910
New York Mayor LaGuardia read the comics over the radio during a newspaper strike– 1945
At age seven, Roger Woodward became the first person to fall accidentally over the Niagara River's Horseshoe Falls and live– 1960
Canada's Official Languages Act adopted– 1969
Clarence M. Kelley, is sworn in as director of the FBI– 1973
Jim Purol set a Guinness World Record for Most Seats Sat in 48 Hours by sitting in 39,250 seats– 2008
Weather
43 degrees F, Williamstown, Massachusetts– 1816
Tucson, Arizona, hit 102 degrees F in its 33rd consecutive day with temperatures above 100– 1987
96 degrees F, Glennallen, Alaska– 2009
COURTESY www.almanac.com