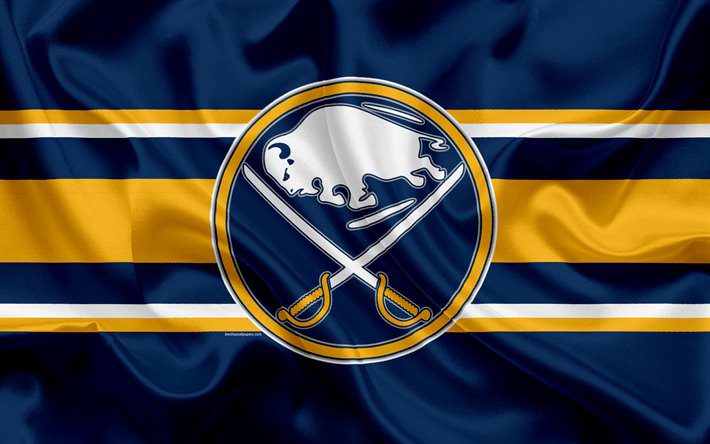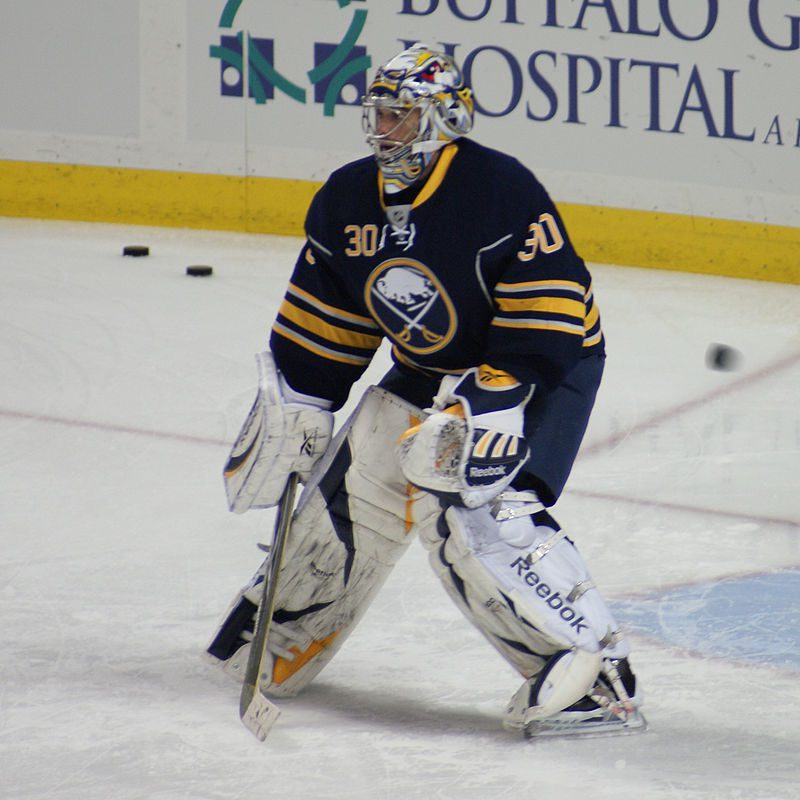 The Buffalo Sabres on June 10 announced the team will induct former goaltender Ryan Miller into the Sabres Hall of Fame and retire his No. 30 to the KeyBank Center rafters during the 2022-23 season.
The date for Miller's induction and number retirement ceremony will be announced later this summer.
Miller will join former players Gilbert Perreault (No. 11), Rick Martin (No. 7), Rene Robert (No. 14), Tim Horton (No. 2), Danny Gare (No. 18), Pat LaFontaine (No. 16), Dominik Hasek (No. 39), Hall-of-Fame play-by-play voice Rick Jeanneret, and team founders Northrup R. Knox and Seymour H. Knox III as the 11th member of the Sabres to be honored with a banner in the KeyBank Center rafters.
Miller will become the 43rd member of the Sabres Hall of Fame and the first inductee since Hasek in 2014.
Miller was selected by the Sabres during the fifth round of the 1999 NHL Draft (138th overall) and went on to play parts of 11 seasons in Buffalo, during which he compiled one of the most accomplished resumes by a goaltender in franchise history. He holds team records in games played by a goaltender (540), wins (284), and saves (14,847). His 28 shutouts as a Sabre are second only to Hall-of-Fame netminder Dominik Hasek and his .916 save percentage ranks third.
Miller's time in Buffalo included four trips to the Stanley Cup Playoffs, where he posted a .917 save percentage in 47 games and backstopped the team to the Eastern Conference Final in 2006 and 2007.
His most dominant season came in 2009-10, when he posted a career-high .929 save percentage and a 41-18-8 record to lead the Sabres to a Northeast Division title and capture the Vezina Trophy as the NHL's top goaltender. That same winter, Miller was chosen as Tournament MVP at the 2010 Winter Olympic Games in Vancouver after leading Team USA to a silver medal.
Miller retired following the 2020-21 season with 391 career wins, the most ever by a U.S.-born goaltender and the 14th-most in NHL history, two ahead of Hasek.
COURTESY BUFFALO SABRES COMMUNICATIONS