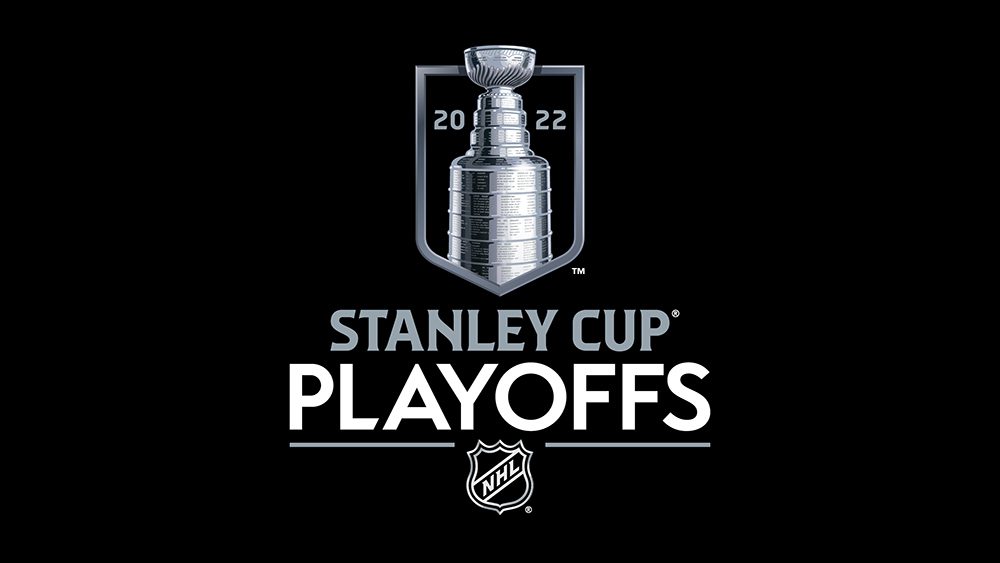 Most-Watched Stanley Cup Playoffs Through Two Rounds Ever on U.S. Cable
Across North America:
An average audience of 2.91 million viewers tuned into Round Two of the Stanley Cup Playoffs, an increase of 9% from last year's Round Two (ESPN/ESPN2/TNT/TBS + CBC/SN + TVA Sports).
In the U.S.:
An average audience of 1.44 million viewers watched the Second Round (ESPN/ESPN2/TNT/TBS), up 40% from last year's Second Round on cable (NBCSN/USA). This was the second most-watched Round Two ever on cable (behind 2014; 1.46 million).
Through two rounds, the 2022 Stanley Cup Playoffs are averaging 971,000 viewers (ESPN/ESPN2/TNT/TBS), up 45% from last year (NBCSN/CNBC/USA). This is the most-watched Stanley Cup Playoffs through two rounds ever on cable.
Game Seven Heaven: Monday night's Game Seven of the NY Rangers/Carolina Second Round series on ESPN delivered an average of 2.8 million viewers. This was the most-watched second round game on cable since 2013 (Detroit/Chicago Game 7 in 2013: 3.35 million average audience).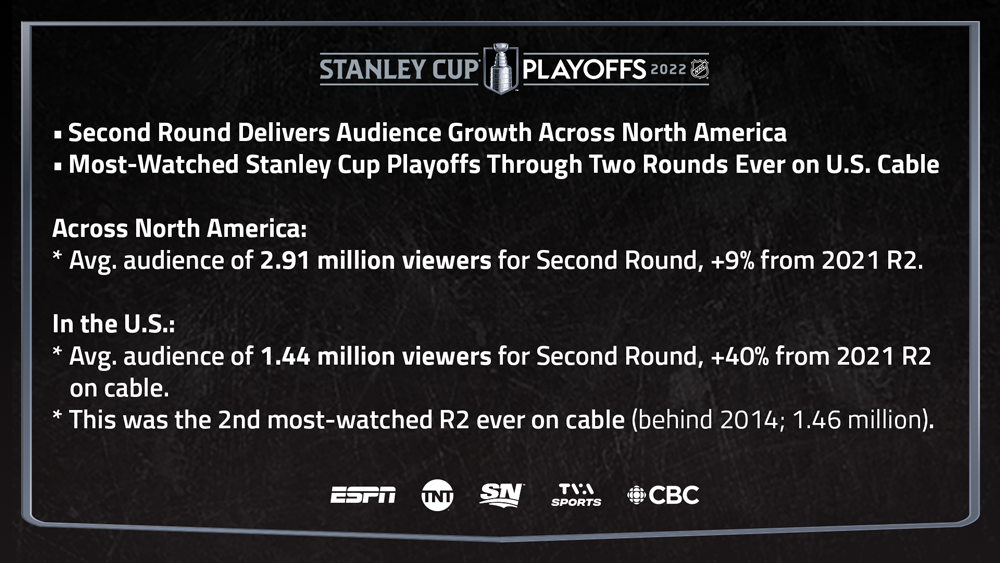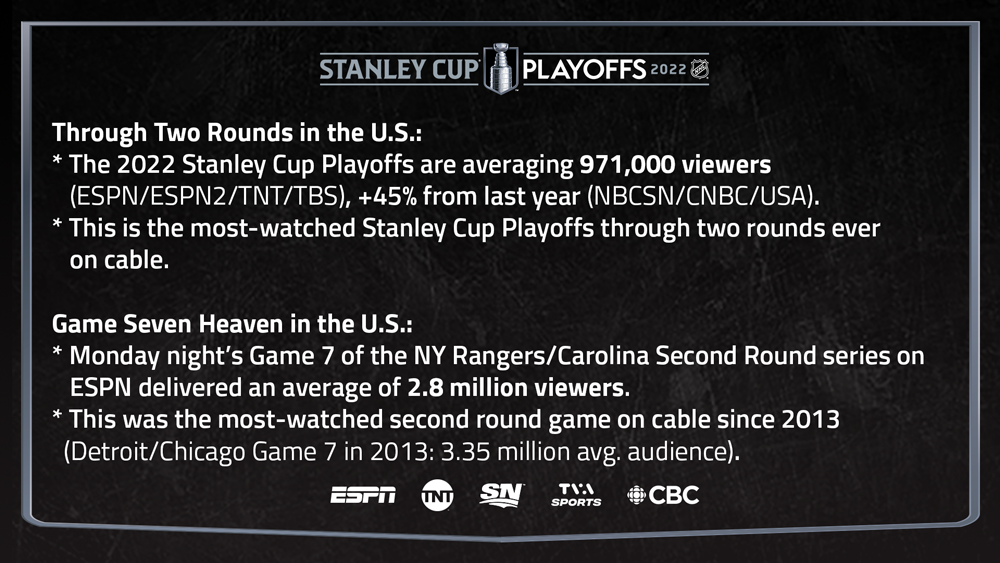 COURTESY NHLmedia.com