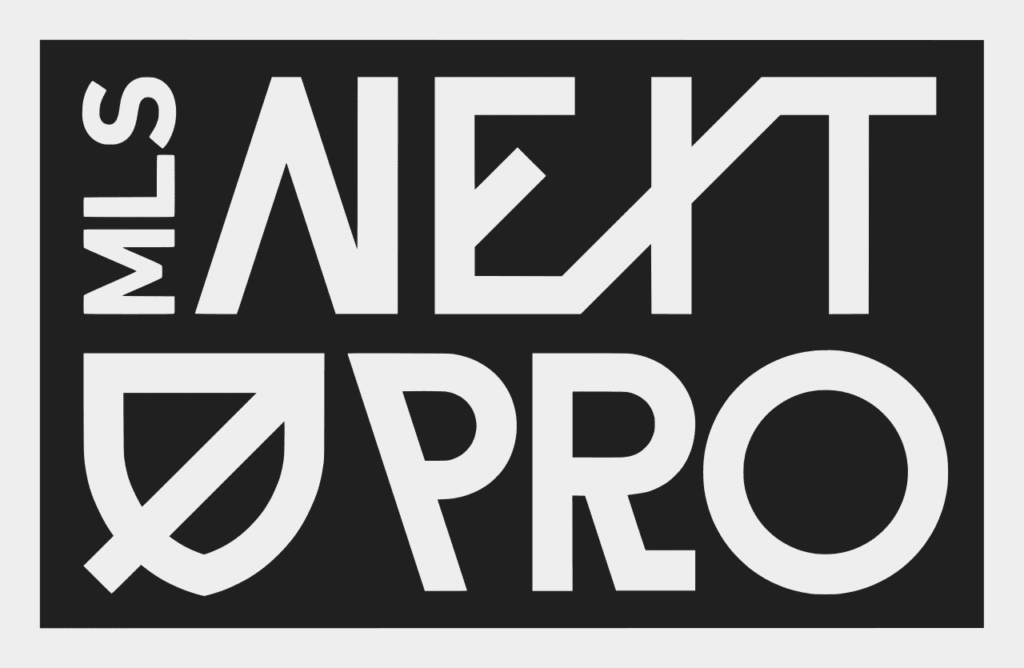 COLUMBUS
CREW 2
2022 REGULAR SEASON:
(8-2-0, 24 pts.)
INTER
MIAMI CF II
2022 REGULAR SEASON:
(4-6-1, 13 pts.)
Date: Saturday, June 9
Match Time: 7:00 p.m. ET
Kickoff: 7:05 p.m. ET
Location: Historic Crew Stadium (Columbus, OH)
Free Live Stream on MLSNEXTPro.com: Eric Gallanty (Commentator)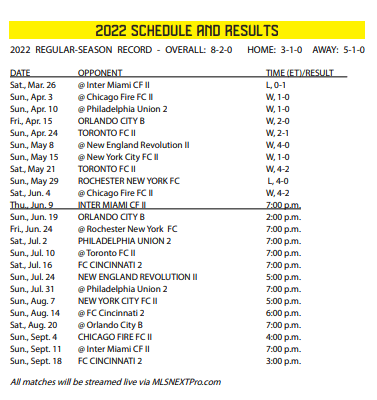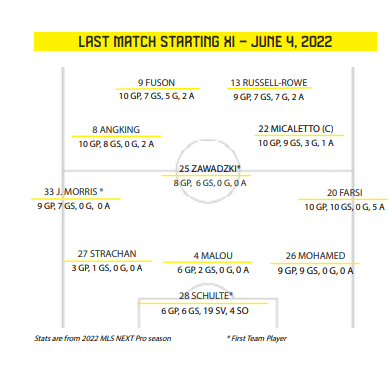 BLACK & GOLD NOTES
CREW 2: ROAD WARRIORS
On Saturday, Crew 2 traveled to face Chicago Fire FC II at
SeatGeek Stadium. Chicago took an early lead, scoring
two goals within the first twenty minutes of play. Despite
being down 2-0, the Black & Gold rallied to score four
goals in the second half to win the game 4-2. Marco Mi- caletto, Noah Fuson, Ryan Telfer and Jacen-Russell-Rowe all found the back of the net to tally four unanswered
goals. The win, which was Crew 2's fifth win in six road
contests this season, ensured the Club returned to the
top of the Eastern Conference. Notably, Crew 2 is the only
team across MLS NEXT Pro play to notch five road wins in
2022.
RUSSELL-ROWE NAMED MLS NEXT PRO'S PLAYER OF THE
MONTH
Jacen Russell-Rowe was voted the MLS NEXT Pro Player of
the Month for May 2022. The Columbus Crew 2 forward
scored three goals on seven shots and tallied one assist
in three matches during the month of May. Russell Rowe's
performances even saw him earn a short-term loan
agreement to the first team. The 19-year-old scored three
goals on seven shots in three matches while tallying one
assist in the process. The Canadian striker was one of six
nominees for the League award, along with fellow Crew 2
forward Noah Fuson, who scored three goals.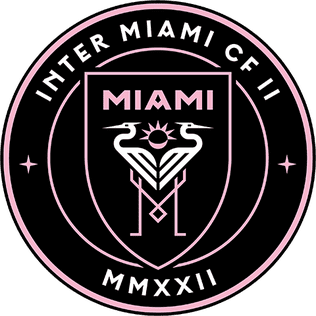 COURTESY COLUMBUS CREW COMMUNICATIONS