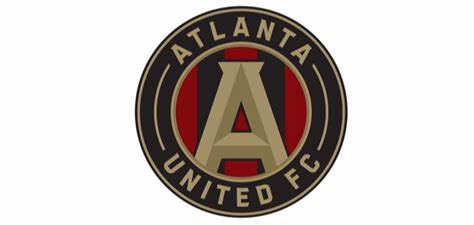 ATLANTA UNITED FC vs. COLUMBUS CREW
Referee: Joe Dickerson
Assistants: Ian Anderson, Cory Richardson
Fourth Official: Alyssa Nichols
VAR: Ramy Touchan
AVAR: Tom Supple
SOCIAL MEDIA CHANNELS
Facebook:Facebook.com/AtlantaUnitedFC
Twitter:@ATLUTD |
@VamosATLUTD |
@AcademyATLUTD
#ATLUTD | #UniteAndConquer
Instagram:ATLUTD |
Snapchat: ATLUTD
PLAYER AVAILABILITY REPORT
Questionable:
Caleb Wiley (lower body) Josef Martínez (knee)
Santiago Sosa (adductor)
Out:
Machop Chol (leg) Ozzie Alonso (torn ACL)
Dylan Castanheira (achilles) Brad Guzan (achilles)
Miles Robinson (achilles) Andrew Gutman (quad)
Player Availability Report Definitions
Players can be "Questionable" or "Out" in three categories: Injury,
Discipline/Documentation Status or "Health & Safety Protocols"
Health and Safety Protocols Explanation provided by MLS
• Quarantine due to participating in high risk behavior.
• Quarantine related to being a high risk close contact.
• Pending COVID-19 test results.
• An inconclusive COVID-19 test result.
• A positive COVID-19 test or a confirmed case of COVID-19.
• Other illness not related to COVID-19.
For further MLS Health & Safety protocol info click here.
2022 SCHEDULE
DATE OPPONENT TIME (EST)/RESULT TV
2/27 Sporting KC W, 3-1 FS1
3/5 @ Colorado Rapids L, 3-0 BSSE
3/13 Charlotte FC W, 2-1 FS1
3/19 CF Montréal T, 3-3 BSSE
4/2 @ D.C. United W, 1-0 BSSO
4/10 @ Charlotte FC L, 1-0 ABC
4/16 FC Cincinnati T, 0-0 Peachtree TV
*4/20 Chattanooga FC W, 6-0 ESPN+
4/24 @ Inter Miami CF L, 2-1 ESPN
4/30 @ CF Montréal L, 2-1 BSSE
5/7 Chicago Fire FC W, 4-1 BSSO
*5/11 @ Nashville SC L, 3-2 (AET) ESPN+
5/15 New England Revolution T, 2-2 ESPN
5/21 @ Nashville SC T, 2-2 FOX
5/28 Columbus Crew 7 p.m. BSSO
ATLANTA UNITED FC (4-4-4, 16 pts.)
COLUMBUS CREW (3-5-4, 13 pts.)
2022 ATLANTA UNITED FC COACHING STAFF

Gonzalo Pineda: Head Coach
Rob Valentino: Assistant Coach
Diego de la Torre: Assistant Coach
Eugenio Villazón: Assistant Coach
Liam Curran: Goalkeeper Coach
Ryan Alexander: Head of Sports Science
Jack Kimber: Fitness Coach
Ricardo Oliveira: Fitness Coach
Mario Cruz: Head Athletic Trainer
Juan Castano: Athletic Training Asst.
Karlie Paschall: Athletic Training Asst.
Chris Ottley: Equipment Manager
Scott Tranilla: Interim Equipment Manager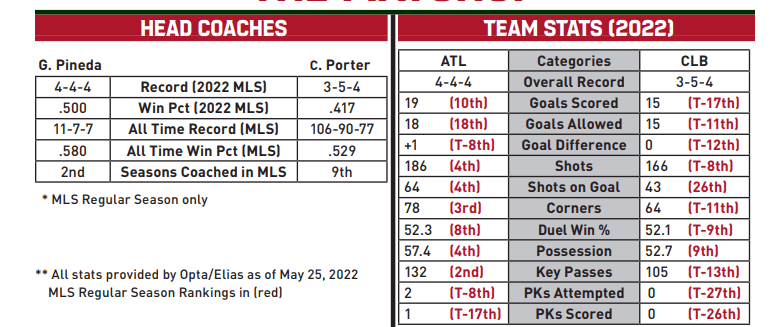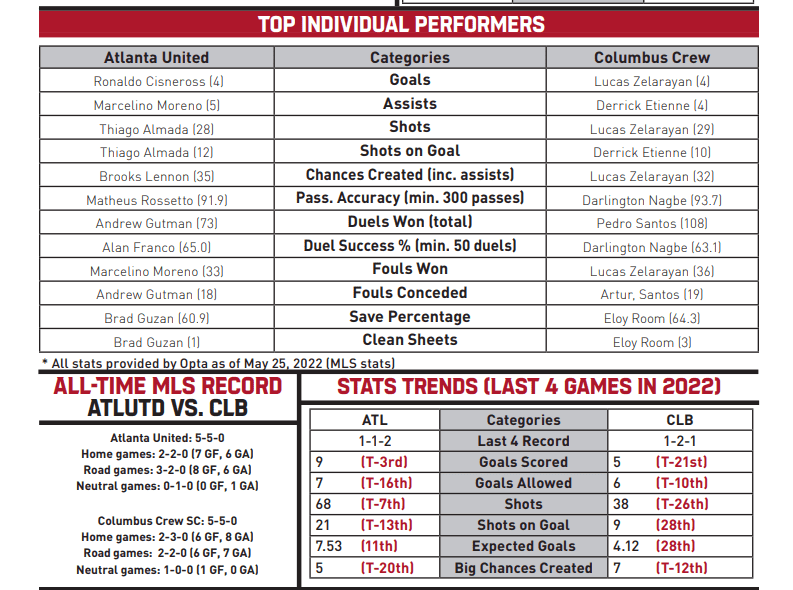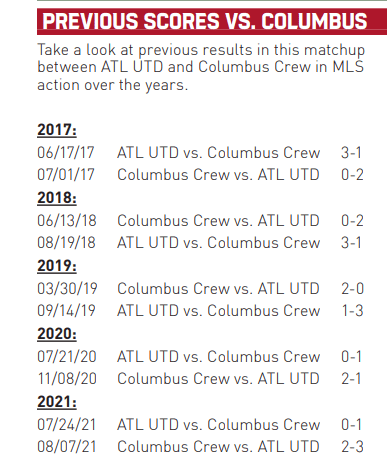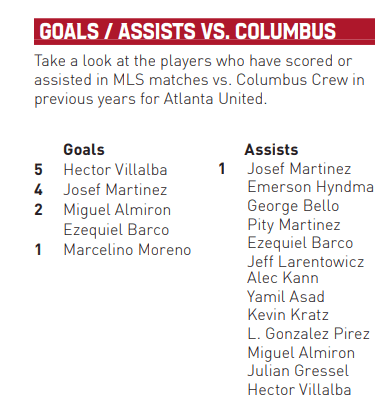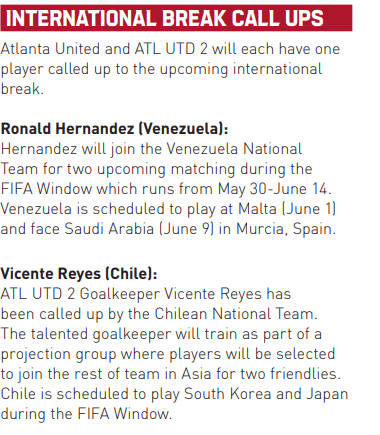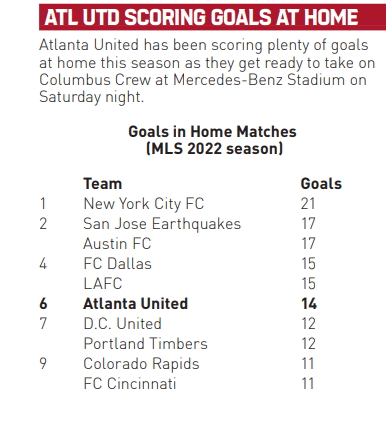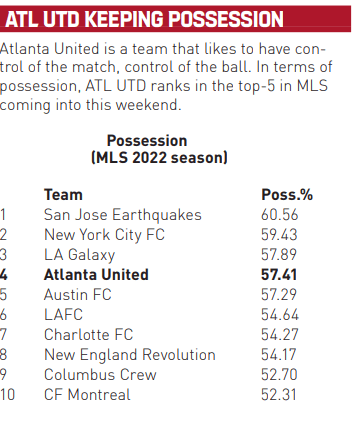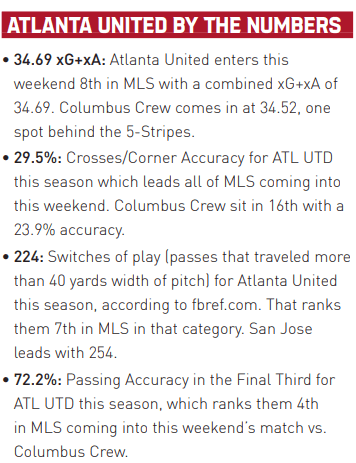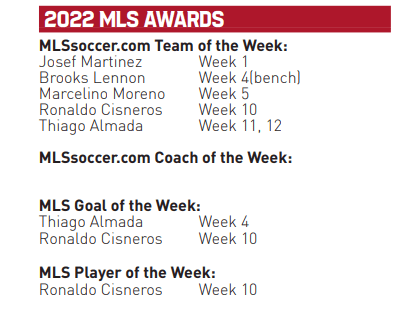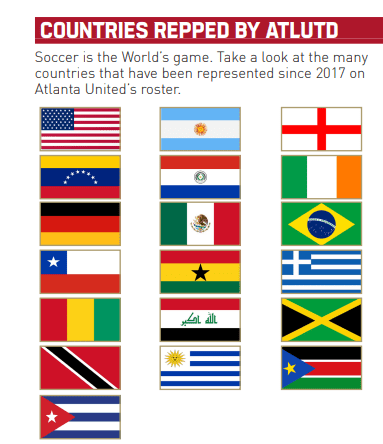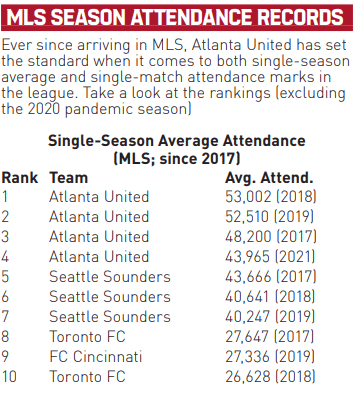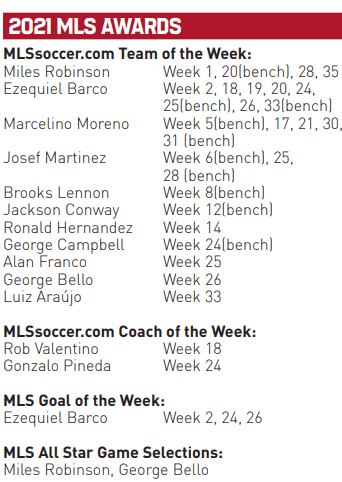 COURTESY ATLANTA UNITED FC COMMUNICATIONS