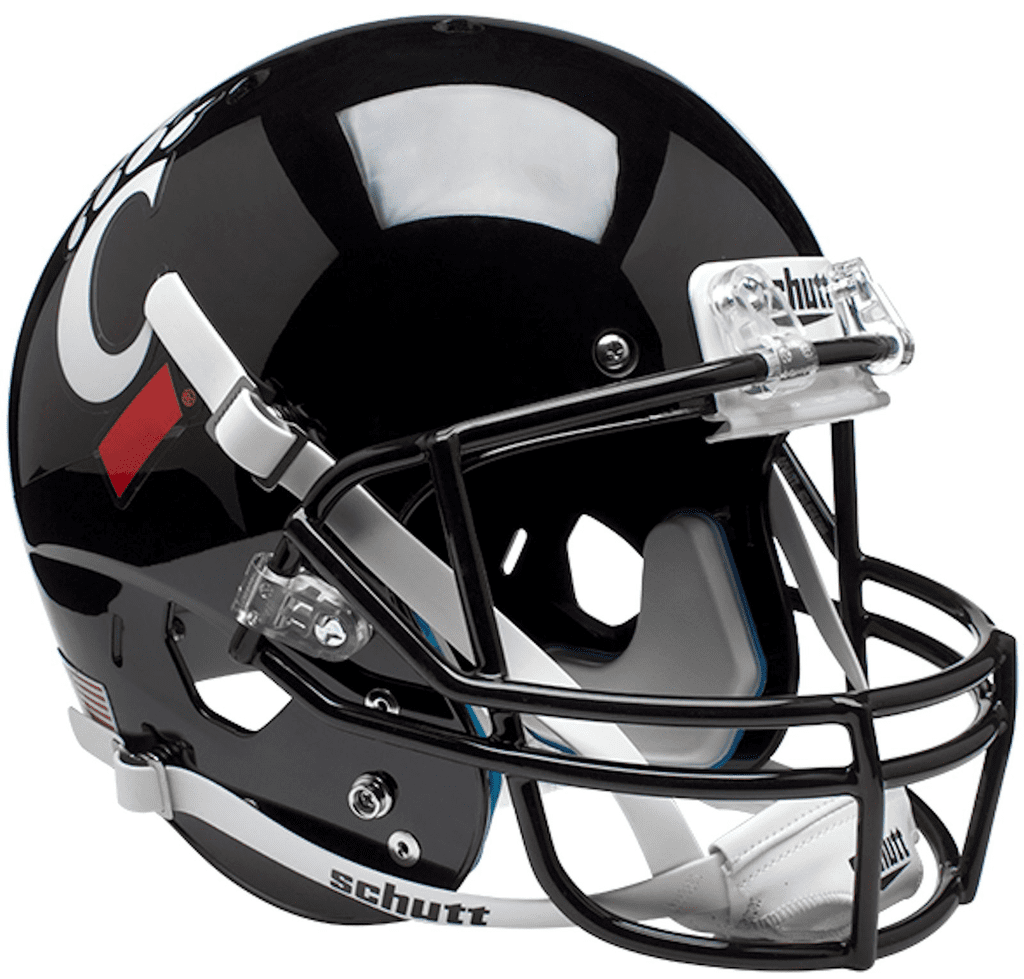 May 26, 2022
UC's Friday night game on Nov. 11 against ECU will be played at 7:30 p.m. on ESPN2
CINCINNATI — The first glimpse of Cincinnati's 2022 football season has come to fruition this afternoon, as the Bearcats' first three kickoff times and broadcasts were announced by the American Athletic Conference.
UC's Sept. 3 opener at Arkansas will be a 3:30 p.m. ET tilt on ESPN, followed by the home debut against Kennesaw State, also at 3:30, on ESPN+. The Bearcats then battle Miami (Ohio) on Saturday, Sept. 17, inside Paul Brown Stadium at 12 p.m. on ESPNU.
In addition, Cincinnati's previously-announced Friday, Nov. 11 home game against East Carolina will be a 7:30 p.m. kickoff on ESPN2.
Tickets for the 126th meeting between Cincinnati and Miami are on sale for as low as $40, and fans can purchase by visiting here or calling the ticket office at 1-877-CATS-TIX. That contest is also UC's Family Weekend. Family members who plan to attend the event can reach out to UC Parent & Family Programs at families@uc.edu to find out more about ordering discounted tickets.
SEASON TICKET INFORMATION
The Bearcats Ticket Office is accepting season-ticket purchases, and there are less than 200 seats available. For more information:
Visit GoBearcats.com/Tickets
Call the Bearcats Ticket Office at 1-877-CATS-TIX from Monday through Friday, 8:30 a.m. to 5 p.m.
Single-game tickets go on sale Tuesday, May 31.
THE BEARCATS ARE READY TO RELOAD
Led by the reigning consensus National Coach of the Year Luke Fickell and 12 returning starters, the Bearcats are the two-time defending AAC Champions and are coming off of a 13-1 season that culminated in a trip to the 2021 College Football Playoff. With a 44-7 mark since the start of 2018, Cincinnati's 86% winning percentage ranks among the nation's Top 5 winning percentages over the last four years.
ABOUT CINCINNATI ATHLETICS
The University of Cincinnati Department of Athletics competes at the highest level of intercollegiate athletics with the vision to reach Next Level Success for all 18 varsity teams and more than 500 student-athletes. The Bearcats have a proud athletics history, winning eight national championships and 117 conference titles. The Cincinnati men's basketball team is among the 15 winningest programs all-time, while the football team became the first American Athletic Conference program to compete in the College Football Playoff in 2021. Olympic gold medalist volleyball player Jordan Thompson, NBA Hall of Famer Oscar Robertson and Major League Baseball legend Sandy Koufax are among the several luminaries who have competed as Bearcats.
UC student-athletes collectively posted a 3.387 overall GPA in the fall of 2021 with 78 percent earning spots on the Honor Roll.
Under the leadership of Director of Athletics John Cunningham, and supported by more than 150 full-time staff members, UC Athletics' mission is to connect our community, enhance our University and impact the lives of student-athletes as they prepare to change the world on and off the field.
For more information visit gobearcats.com.
FOLLOW THE BEARCATS
For all the latest information on Cincinnati Athletics, please visit GoBEARCATS.com. For up-to-the-minute updates, follow Cincinnati Athletics on Twitter, Instagram and Facebook.
COURTESY UC SPORTS COMMUNICATIONS